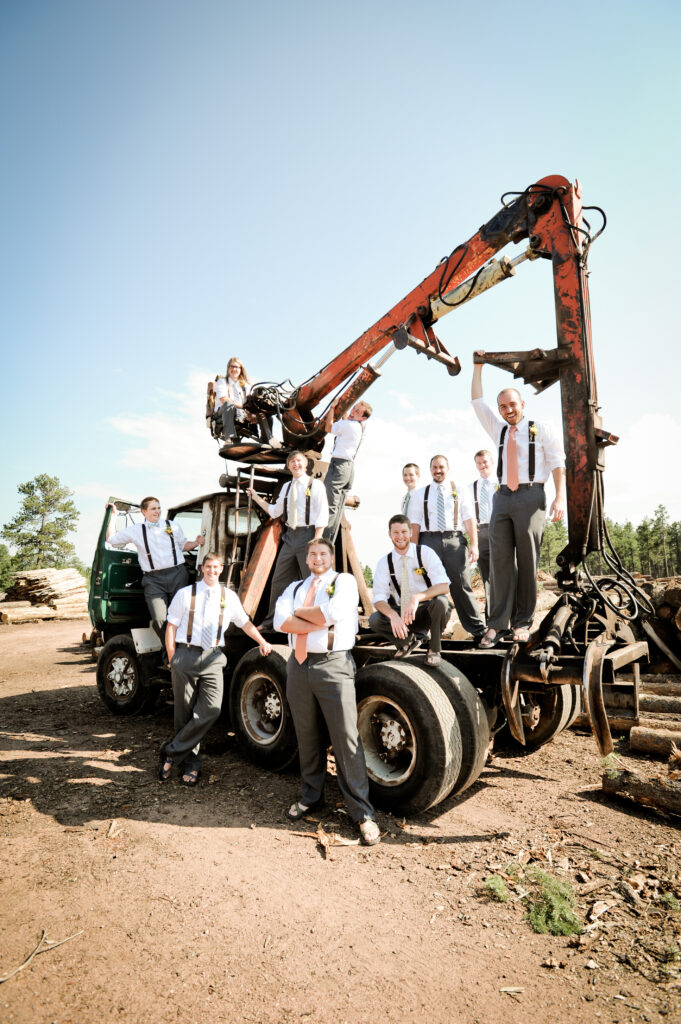 Meet the groom and his men. I am sure you will notice right away that there are 10 groomsmen standing up there with my husband! I know, that is huge. But the best part of a wedding is that you can do them your way. We love our family and our friends dearly and we just couldn't get it any further down than 10 on each side!
I also just wanted to point out that there is something about a man in suspenders – Amen!? 😉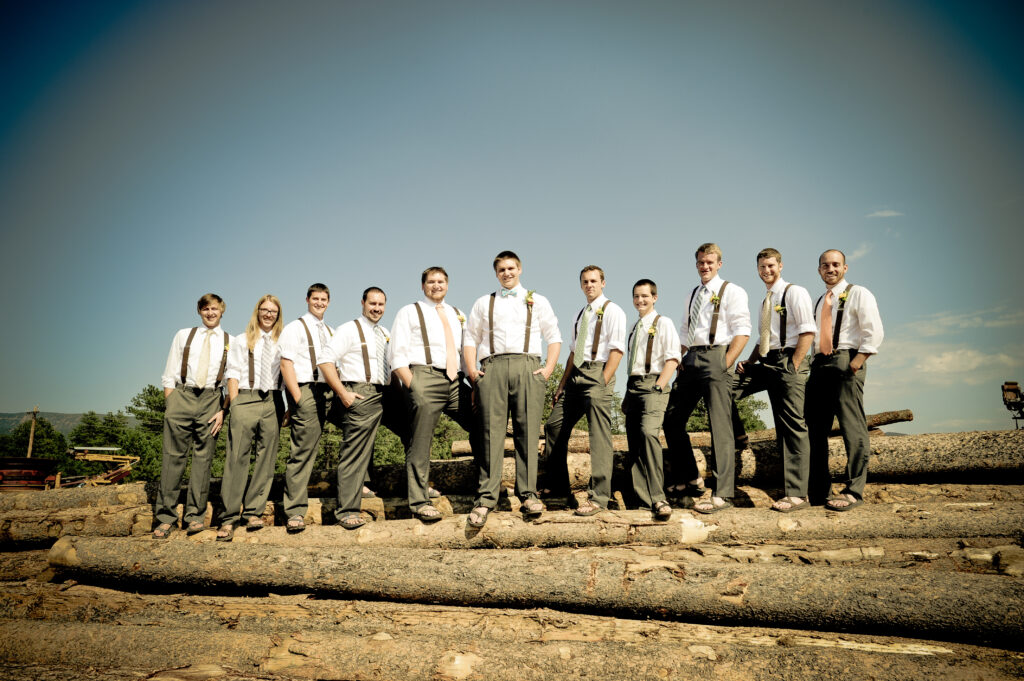 the Outfit
SHIRT – BYO white button-up & roll the sleeves. 
PANTS – $30 at Kohls
TIE – We bought these at Ross as gifts for the boys. 
SUSPENDERS – Also part of our wedding gift from Best Suspenders!
SHOES – Chacos