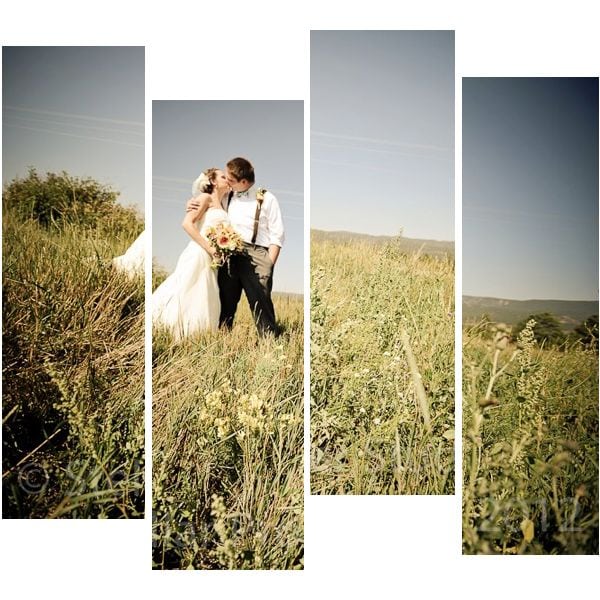 It has been a little over two weeks since our wedding. Pretty neat, huh? A week of that was spent on our honeymoon, so we really aren't THAT far into this thing but it has been such a joy!   
THINGS I HAVE LEARNED:
1. marriage does not change who you are.  i am still the same person i was before i married Bruce – i just have a different last name. not saying that marriage will not grow or mature me. and not saying that as a wife, i don't have different roles & responsibilities. because i do. and i hope i will mature! but for some reason i expected to FEEL different when i was married. like there would be a change in my physiology somehow. but i feel the same. in fact, sometimes i forget that i am married. BUT IT IS SO GOOD & SO SWEET. i am free to live, grow, interact, know, & just be with my best friend. 
2. even a California king can be too small sometimes. apparently, not only do i hog the bedcovers, but i also hog the bed. oops. pretty sure i am afraid of falling off the bed and i try very hard to stay away from the edge. poor bruce. took us a couple nights to find a way for us both to get a good night's sleep! he just pushes me back to my side & i let the edge of the bed be my friend 🙂
3. living with a boy is easy. no drama. no mind games. no leftovers. it is a blast! but really, i have always lived with at least one roommate and was surprised by how many people have asked me what it is like living with a boy. this boy is my best friend! it is like all the other best friends i have lived with! we have movie nights, watch Doctor Who together, make meals together, keep the house clean together, invite friends over, play games. it is fun! YES he leaves the toilet seat up sometimes – but i leave my curling iron on sometimes. and really bathroom wise i cannot complain, he lets me have all the counter space for my "getting ready" crap. what a man! 
4. Mayberry is the best last name. people are so eager to find out your new last name. to see your name tag change. and call you a MRS. when i tell people my new last name they light up. who doesn't love andy griffith?! i feel like i scored so big. don't tell Bruce, but one of the things i first noticed about him was his last name. Mrs. Mayberry. even to a high schooler that sounds AMAZING! also, the Mayberrys have a great reputation in this town & i am pretty sure having TWO dads who know everyone helps me big with networking! lol. 
all this and only two weeks in! imagine all the things i will say in six months, a year, 10 years… what a journey. what an adventure. so blessed.