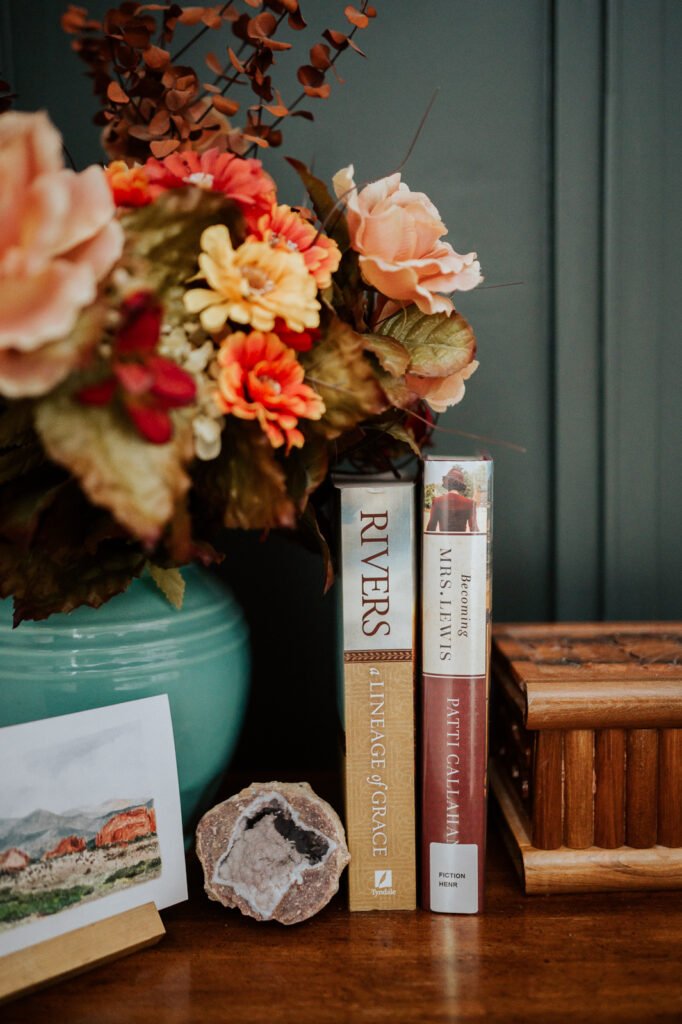 Welcome to my first reads of 2023! Instead of writing an individual post for every book I read this year (since it's going to be at least 23 if all goes according to plan), I decided to do monthly recaps. It saves all of us time and gives me a better chance to succeed in sharing the books I am reading – we all know how good I am at publishing blog posts in time 😉 If you are curious, this will be for books that I finished in said month, so even if I started a book in May but didn't finish it until June, it will be listed in the June list. That could probably go unsaid, but for some reason I feel the need to add rules to my arbitrary book review blogging choices as you can see in this "Rules of Book Club" post I did awhile back! January brought the beginning & completion of two books. Both of them I enjoyed and recommend, which was a relief after a string of bad books that caused me to take a break for the last half of 2022. Enjoy!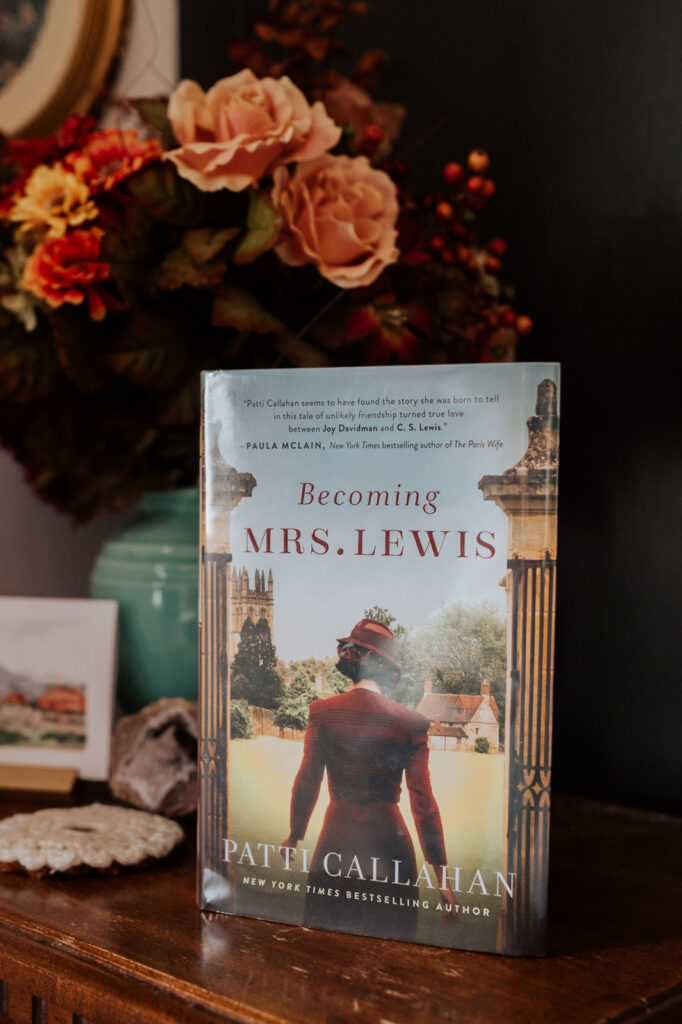 …and I bawled like a baby in the end.
What a beautiful and engaging story. I (like many) have been engulfed in Narnia ever since my mother read the books to me as a very small child. Since then, I have read them all countless times, listened to the audio books, watched all the movies, and even purchased an alluring wardrobe at an antique store just because it felt like Narnia may be on the other side.
This book is magnificently written and tells a story I have never heard but comes to life and mixes with the knowledge I already have about CS Lewis. I have a soft spot for historical fiction but I also love biographies of real people. This book mixes the two together perfectly. My heart journeyed with Joy – thinking so much on the baggage that does come with being a middle-life (as she calls herself) convert to Christianity. The brokenness from spending half her life trying to find value, worth, completeness in anything besides Christ. And then how upon feeling God's presence in a very dark time, her heart hungrily searches for more of Him and more of the Truth. Sometimes I was frustrated with her disconnect and her slips back to her old life – but don't we all do that? And isn't that the beauty of the Gospel? That we ALL have sinned and fallen short but God's grace is bigger and covers it all? That if we ask for forgiveness he is faithful and just to forgive us of all unrighteousness? And I cheered her along as she found not only peace in Christ, but true love!
It is a reminder that God does use broken people (aka all of us) and does work things together for His good for those who love Him and are called according to His purpose. It not only was a great read but encouraged me in my walk with the Lord! I also added a handful of books to my Goodreads that I discovered on my way – when reading a story about writers and the books they read and they wrote, it was bound to happen!
No spoilers if you don't already know the general outline of their lives, but this book is worth the read either way! It's simply enchanting.
CONCLUSION: Five Stars, would recommend!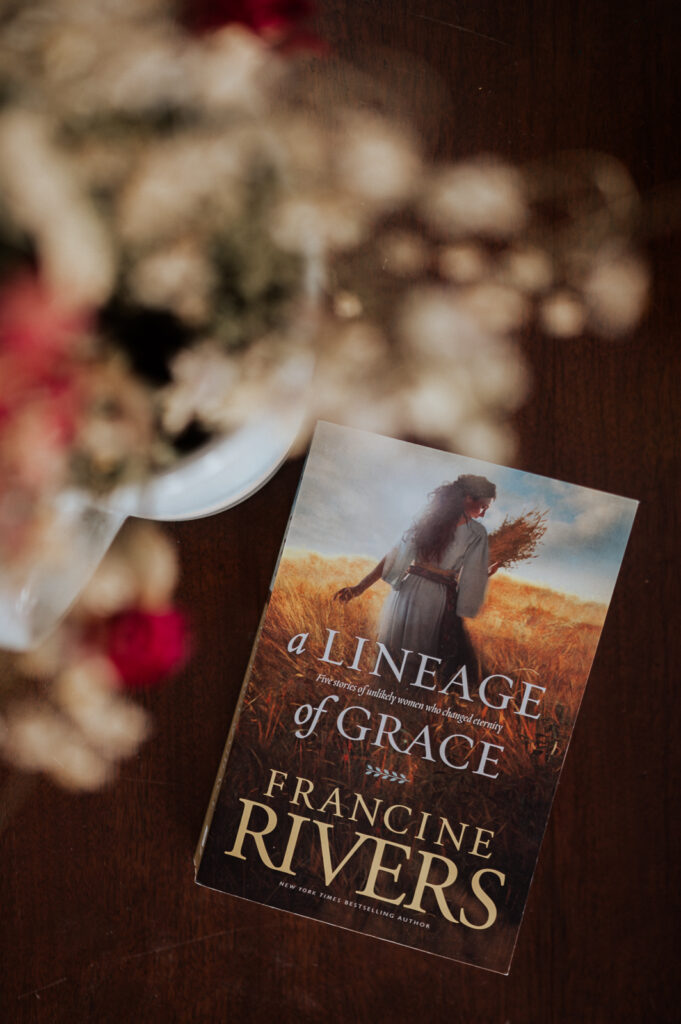 I've read several Francine Rivers books in the past but didn't pick up this book until now. It is actually five short stories put together as part of one longer narrative – the lineage of Christ! I enjoyed how the book expounded on the Biblical narratives of these five women of the Lord and added historical context & human emotions. It really brought some of these passages to life in a new way for me and also inspired me to read through the Bible chronologically this year to catch the bigger narrative! (Which is always a plus – pointing people to the Word of God!) While I didn't always love the direction Francine Rivers took with the characters, I can see why she did it for the most part & it never deterred from the Biblical facts. I personally really enjoyed reading the passages in the Bible after each story but didn't do the included study/ questions.
Unveiled: Tamar's story. This one was my favorite of the five. I enjoyed the historical context added to the scripture and it really helped me see her faithfulness and the importance of her actions. (5 stars)
Unashamed: Rahab's story. This one was my least favorite. While I am familiar & enjoy the story of Rahab from the passages in the Bible, this retelling felt a bit long and boring and the characters felt bland. (3 stars)
Unshaken: Ruth's story. This was my other favorite. Because there is a whole book of the Bible to add context to this story, I felt like it was the most accurate. It is a inspiring and encouraging story of a woman who trusted the Lord and her faithfulness not only changed her life but the world. I felt like this story just added human feelings and historical context to the Biblical narrative making it come alive. (5 stars)
Unspoken: Bathsheba's story. I wasn't a fan of how this story started. It felt a bit off to me and even weird. While I agree that the affair was shared sin, I didn't like how Francine Rivers made Bathsheba always in love with David and never with her husband and the instigator of everything. It was interesting to see what that affair did end up costing them & how the Lord redeemed them over their lives. (3 stars)
Unafraid: Mary's story. Mary's brought up an interesting perspective on what it might have been like knowing Jesus was the Messiah but having Him not start His ministry for decades after his birth. Something I honestly haven't though much about – the ordinary motherhood of raising Jesus Christ. I didn't love Mary's character which made me sad – I know she was human, but it was hard to read her doubting so much after everything she heard and saw. (4 stars)
Overall, it was a good read and I enjoyed it!
CONCULSION: Four Stars, would recommend.
…
PS: Find me on Goodreads HERE! and always give me book recommendations in the comments!