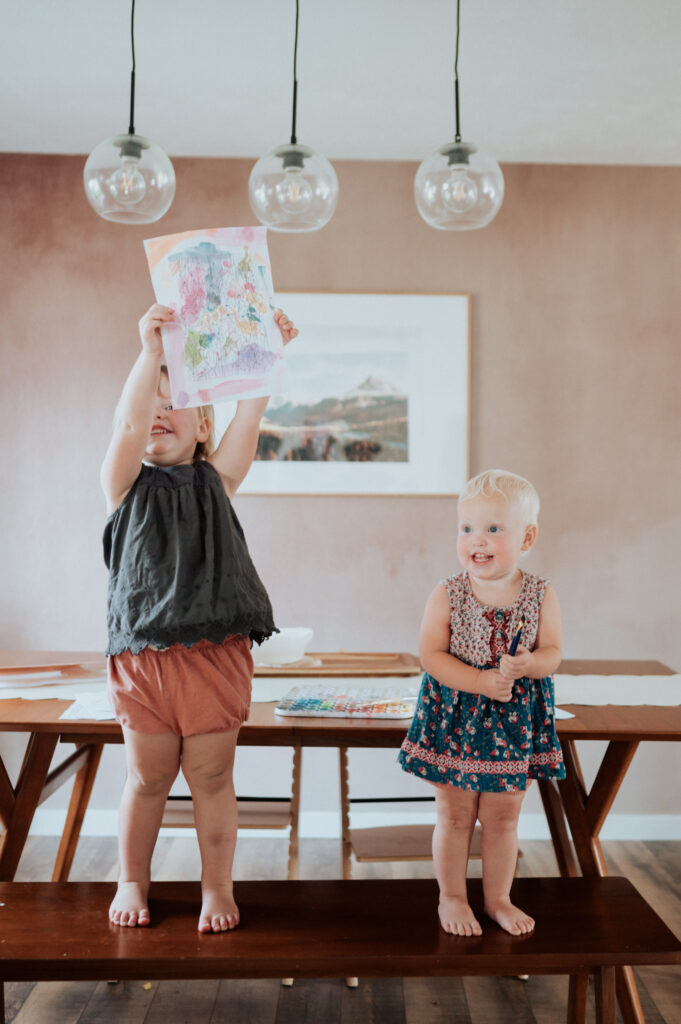 My girls have fallen in love with painting. We paint nearly every day. Hilde often paints during Millie's nap and then again with Millie when she wakes up. I just love seeing their creativity and their joy when it comes to creating art.
With some trial and error, we discovered that the girls love painting coloring sheets. They are the best because it is something they can color "in" which makes them most excited! However, you cannot just pick up a coloring book to paint because the paper is so thin, brown, and double sided. After trying to search "one sided thick coloring pages" on Amazon and not getting what I was looking for, I turned to etsy! This was the best move on my part because printable coloring pages are the way to go! The best part is you can just print some more when they run out!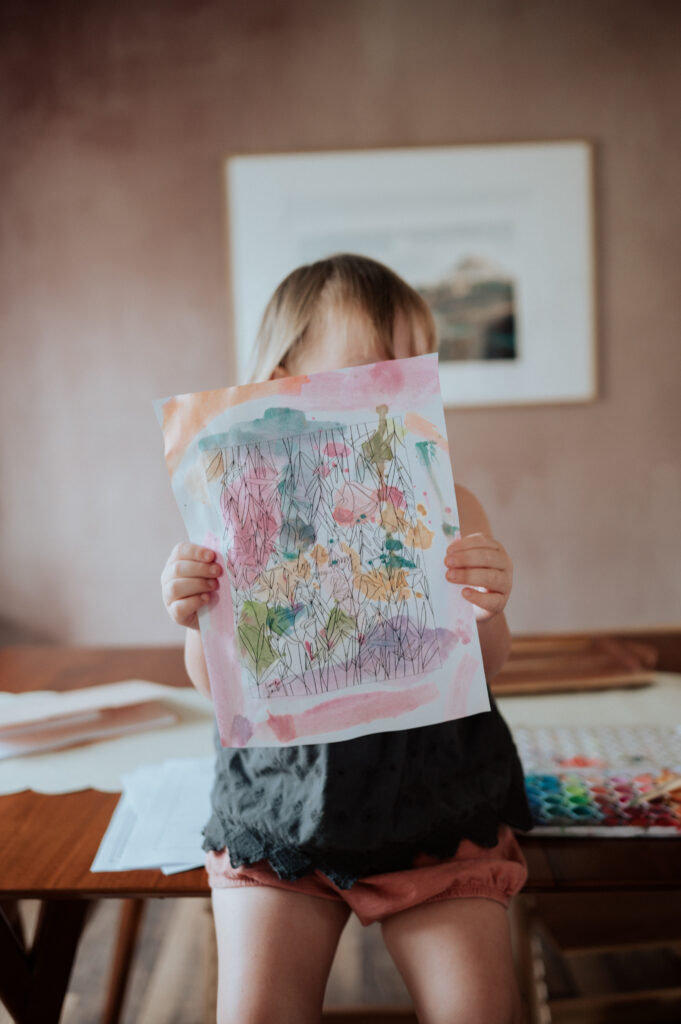 With daily painting and very artsy kids, we have started amassing a large stack of original watercolors by these talented toddlers! It's our new way of sending birthday cards, wedding gifts, get well soon art, and other greetings! As part of Samaritan Ministries (our non-traditional health care), we send out share to another family each month and they are now lovingly accompanied by a Hilde or Millie original too!
I also need to figure out a way to display our favorites! These little artists are creating so much art that our fridge is full. Brainstorming a fun art corner in the playroom but we have so many projects, that one is currently on the back burner! Maybe one day I'll get a blog post with the reveal here … in the next year or two! 😉
If you are interested in printing coloring sheets for your coloring and yes, even painting pleasure, here are some of our Favorite Coloring Page Printables on Etsy!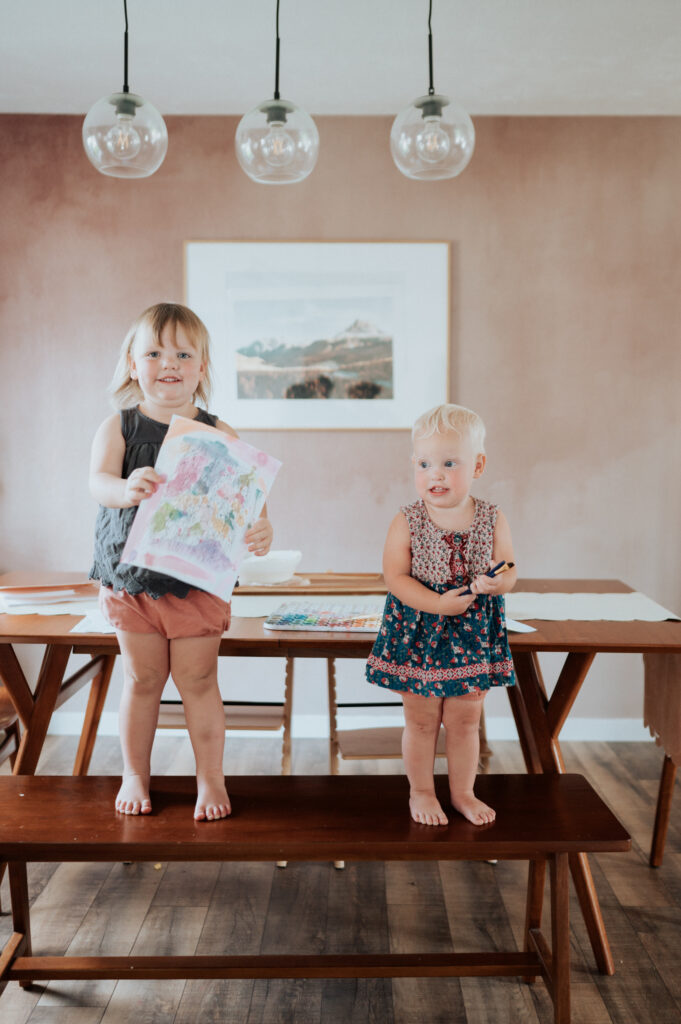 Coloring Page Printables
Everything in the Lissa Li Shop ( I go by season/ holiday/ theme for the girls)
Catechesis Books Coloring Pages
Nothing but the Blood of Jesus
Wedding Pack (We use these for our wedding cards!)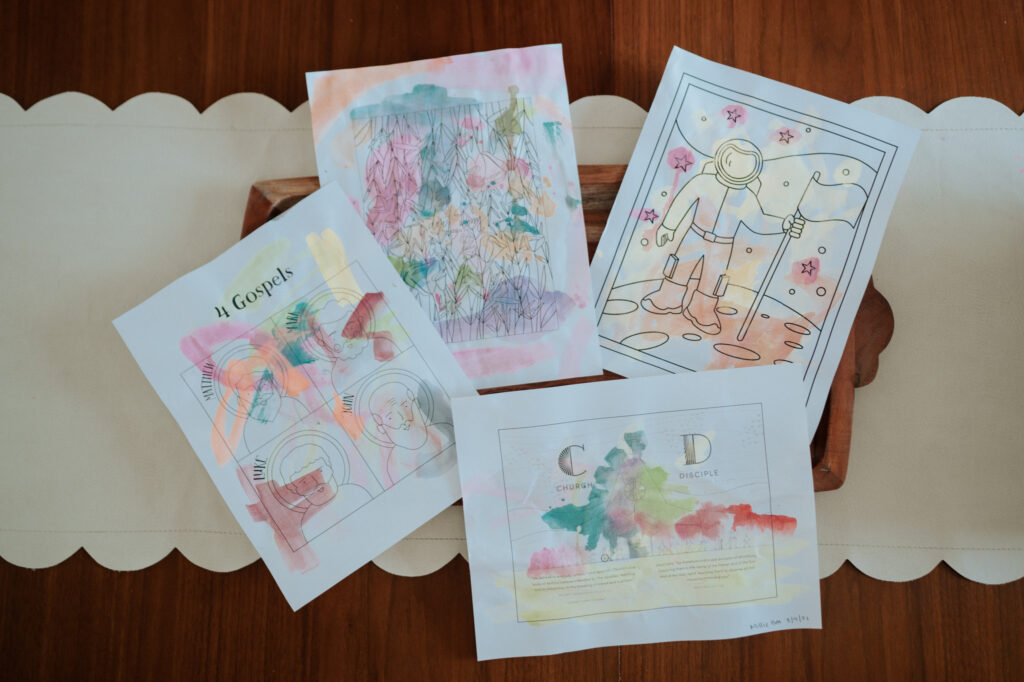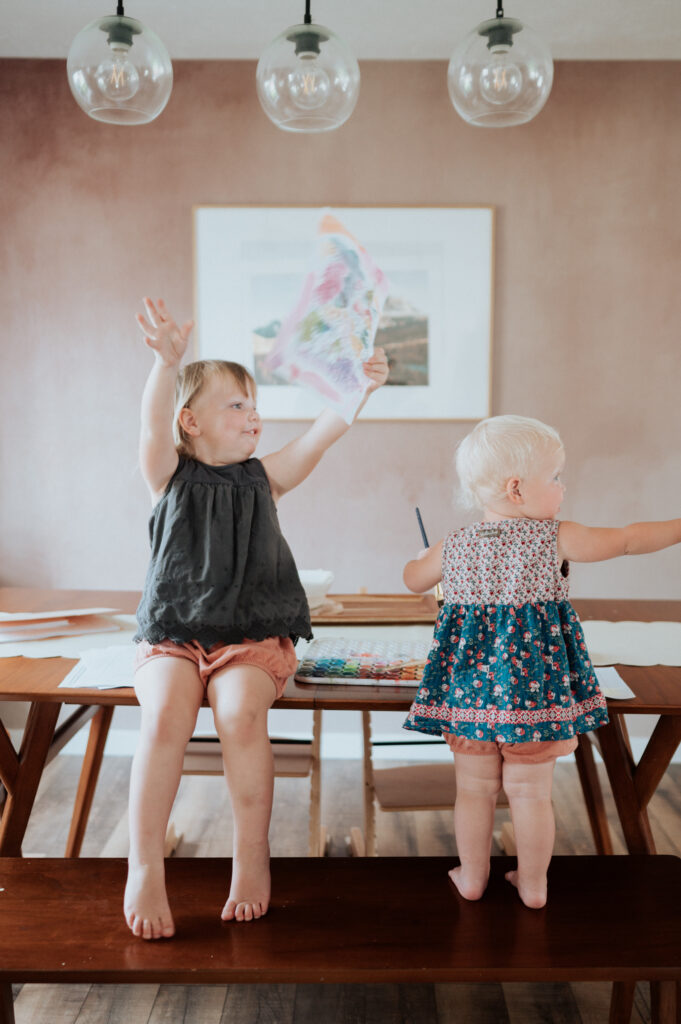 PS: I have a folder on Amazon with my craft adventure purchases! We are really loving these new watercolors for our paintings!