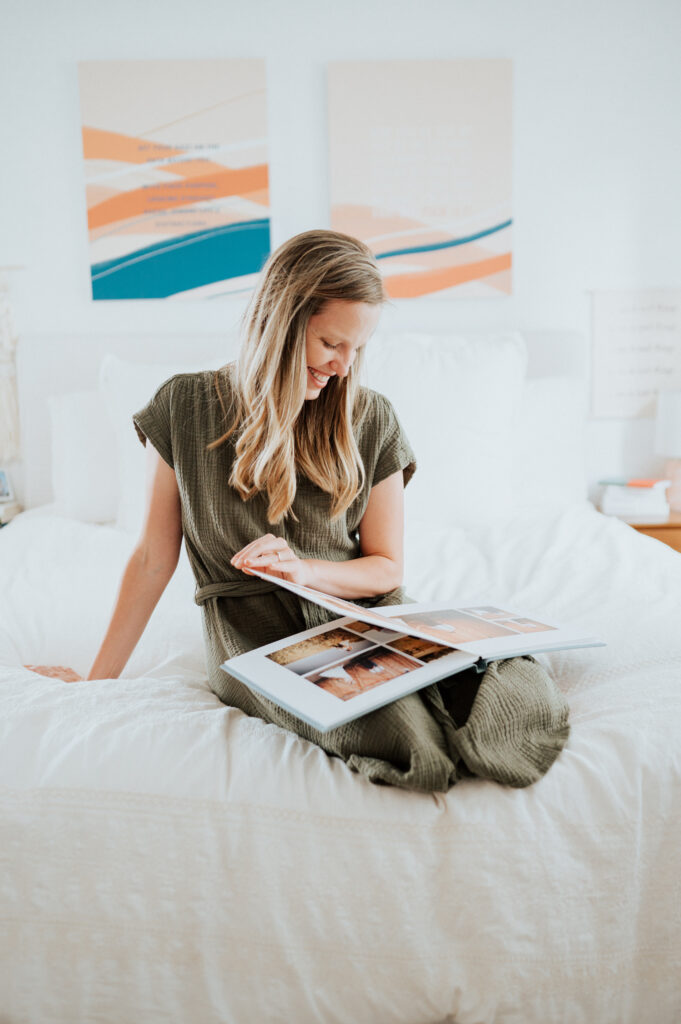 Bruce proposed to me nine years ago this very month. Three long yet very short months later, we were married on August 18th 2012! While I posted about our wedding on the blog way back when it happened, it took me years ( um.. nearly nine) to purchase a wedding album for our home!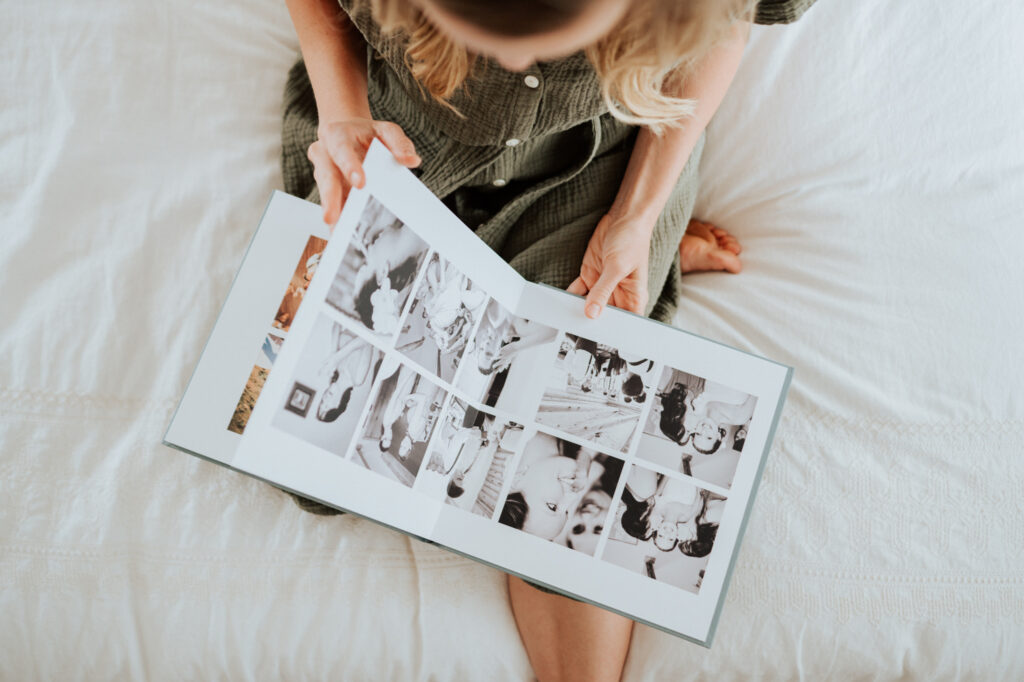 I've always loved Artifact Uprising (you can see that here!) and their Premium Layflat Wedding Album is just absolutely stunning. I was looking through their site and found myself thinking that it was too bad I didn't know about their wedding albums when I got married. And just as quickly as I thought that, I realized that there is no "deadline" for purchasing a wedding album! Why would I even think that I missed the boat on something like this? A wedding is always worth celebrating no matter how much time has passed! So we may be coming up on our 9th anniversary this August, but our wedding album just arrived in the mail and I cannot help but love it!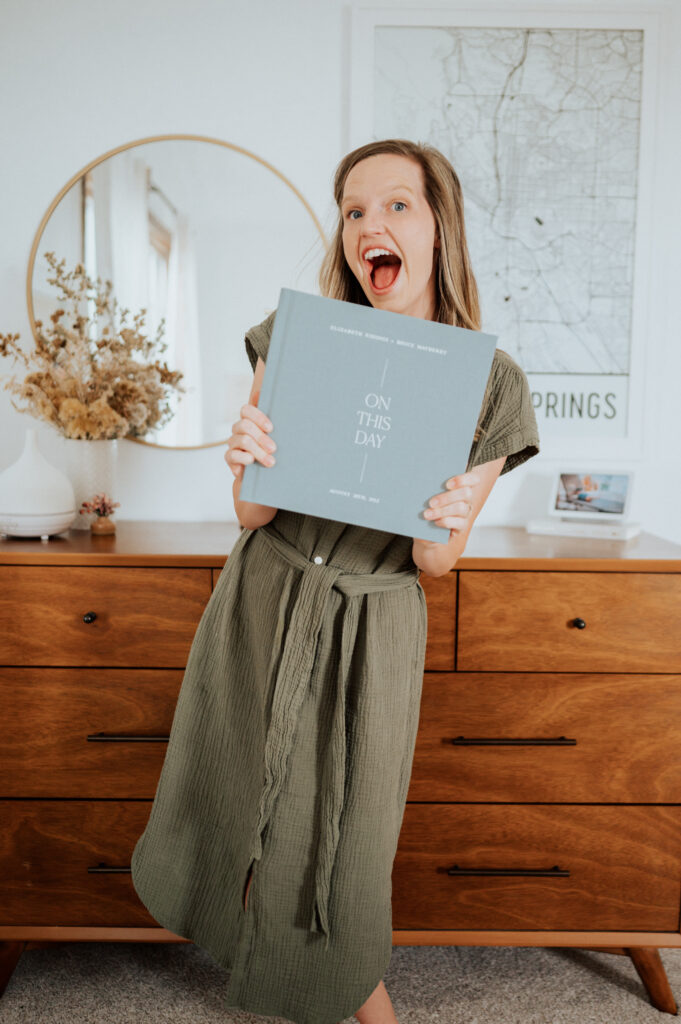 The album is stunning and the quality feels so great in my hands. It looks beautiful on display in our living room and sitting on our dresser. As far as the photos go, well they are a bit dated! If I got married this year, there would be a lot of things I would do differently! But that is not a bad thing, it just makes it historic! We got married right as Pinterest was gaining popularity, burlap and barns and shabby chic we're all the rage. It's funny to look back and not only see how we have aged over the years but also how our style choices have aged!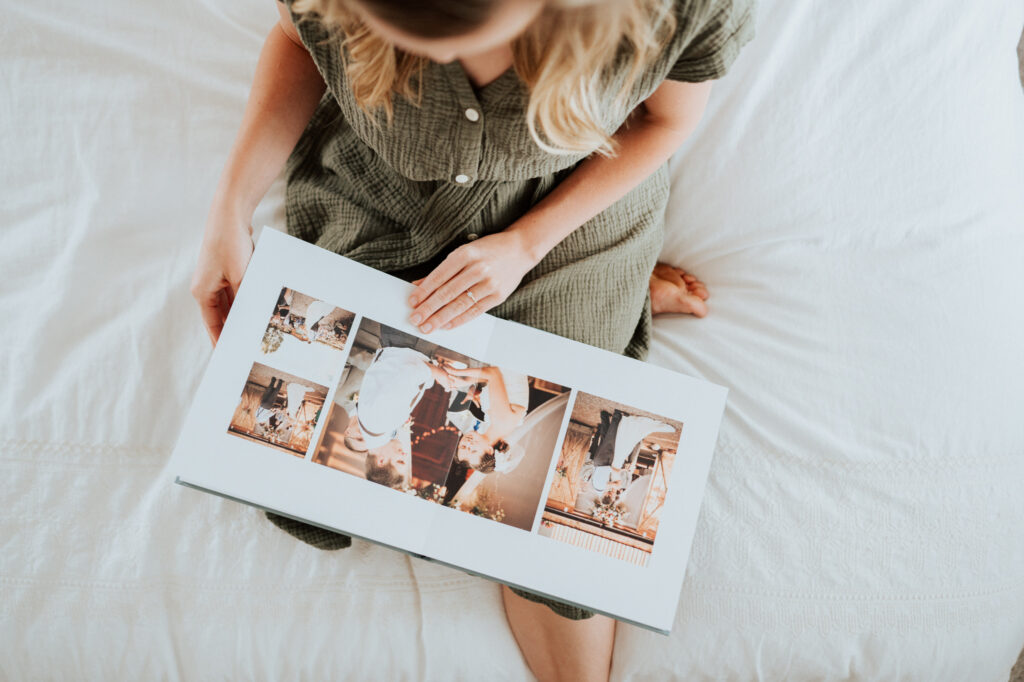 It makes me think of my parents 1978 wedding album with Farrah Fawcett hair & white suits! I remember loving looking through it as a kid – pointing out family members, imagining my parents as anything besides "old," and laughing about their fashion choices. Now my girls can do just the same thing with our book!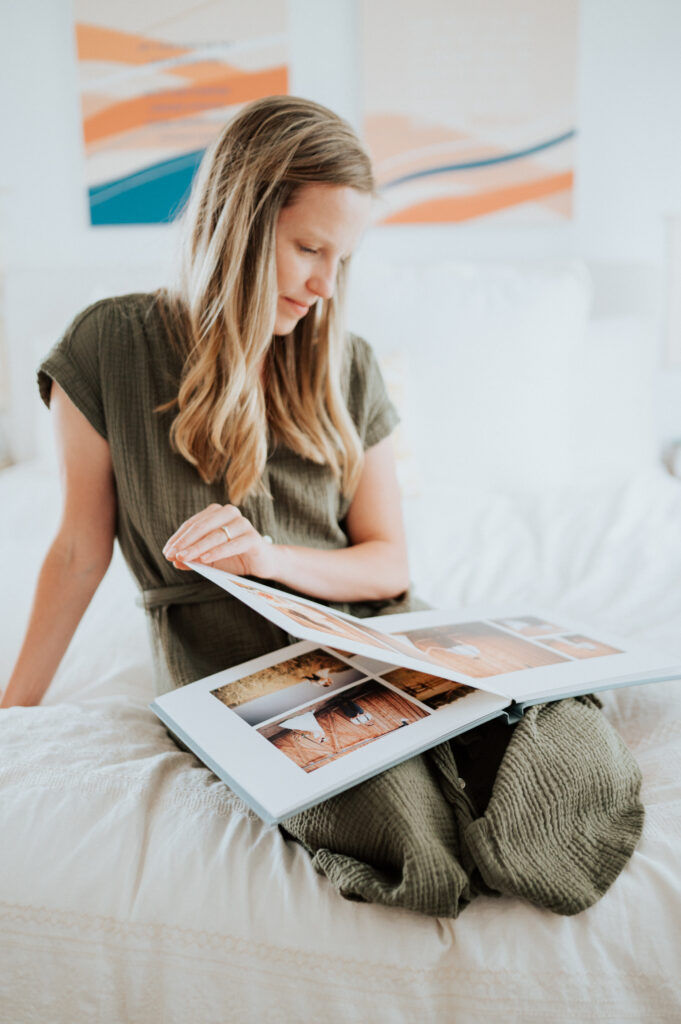 All this to say, whether you got your wedding photos back last week or last decade, it is never too late to make a wedding album! Use code: OAKS15 for 15% off your Artifact Uprising order!!