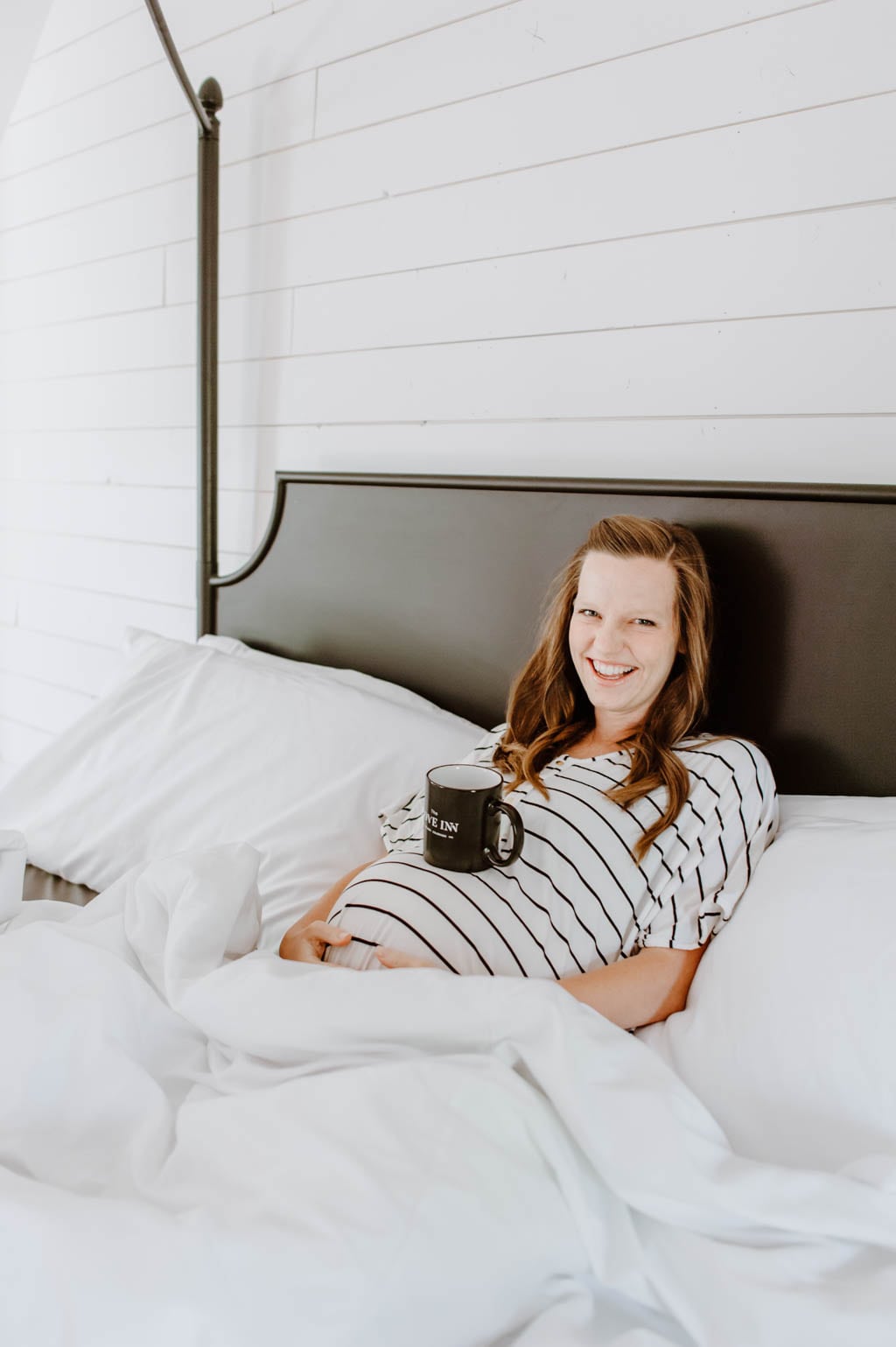 We've been traveling a lot this summer (and this pregnancy in general) but we wanted to make sure we got in a dedicated babymoon. For one, I love any excuse to getaway and for two, I like saying babymoon!! We didn't have tons of time on our hands to make a big trip out of it with some other vacations on the calendar and some future ones after Hilde is born. We wanted to save those vaca days, so we just went away for an overnight in Colorado and it was perfect!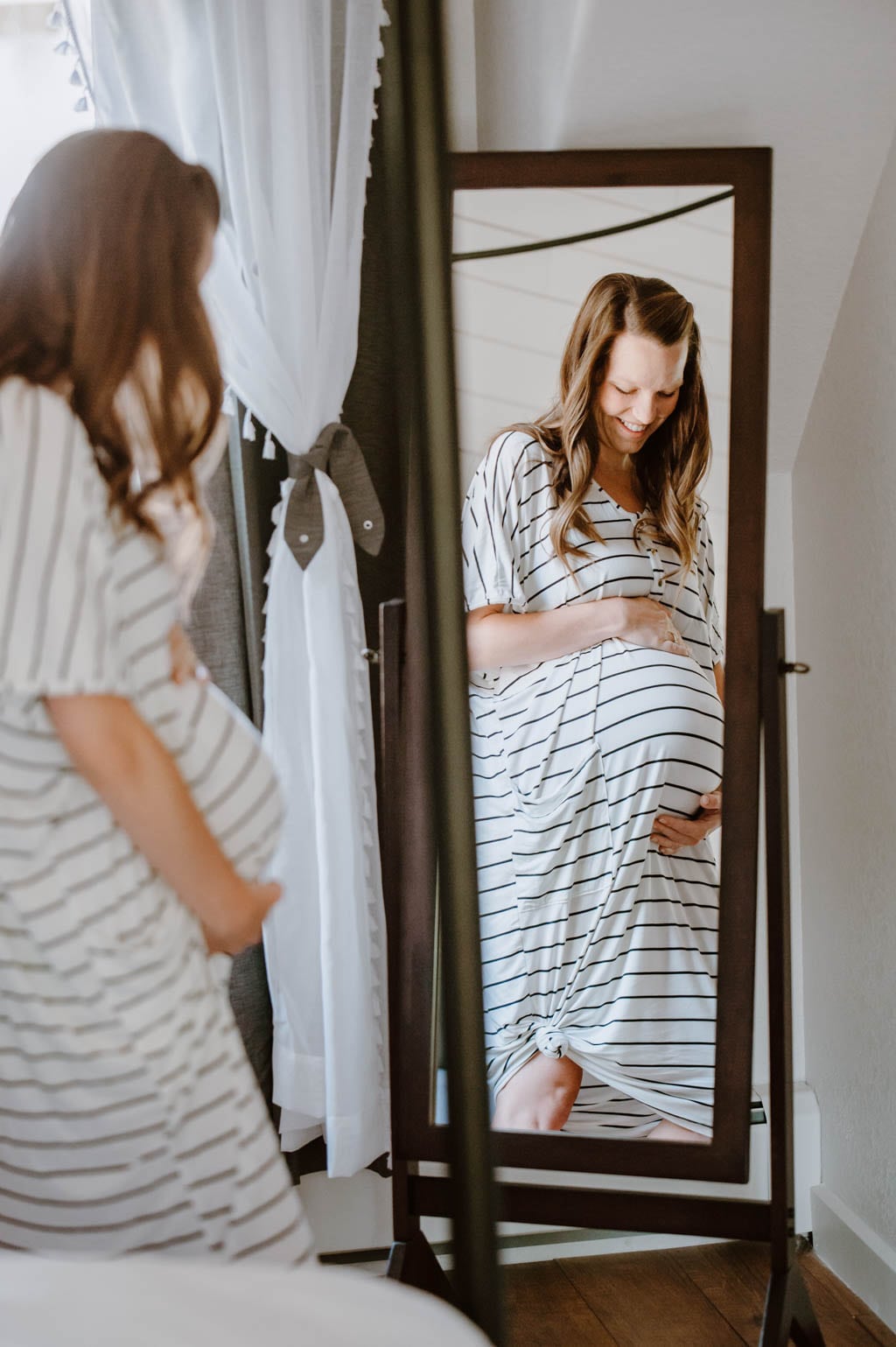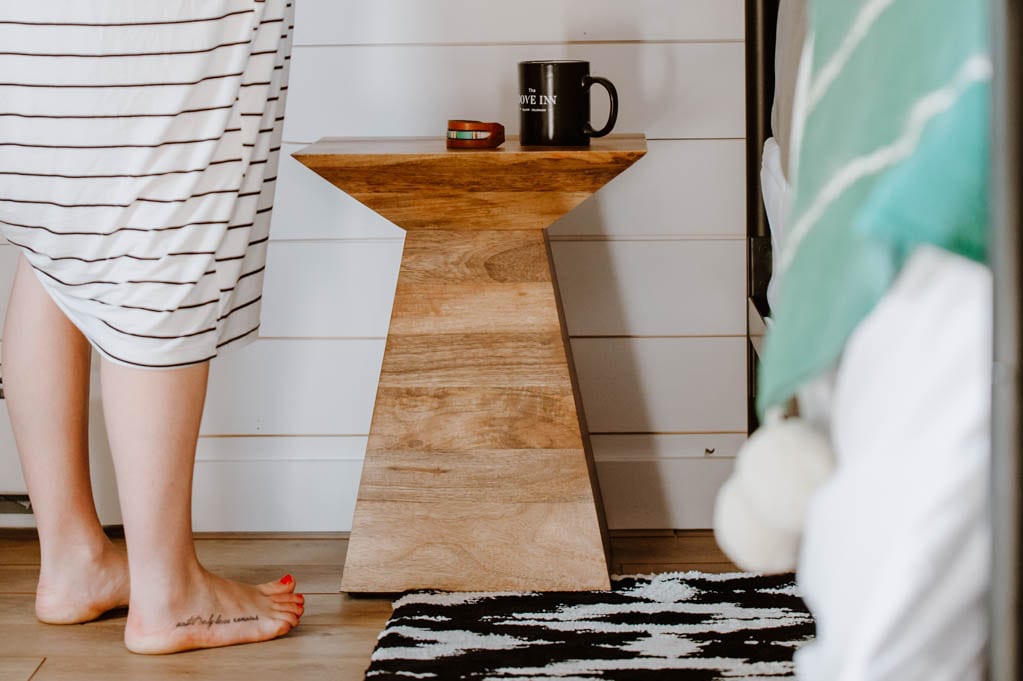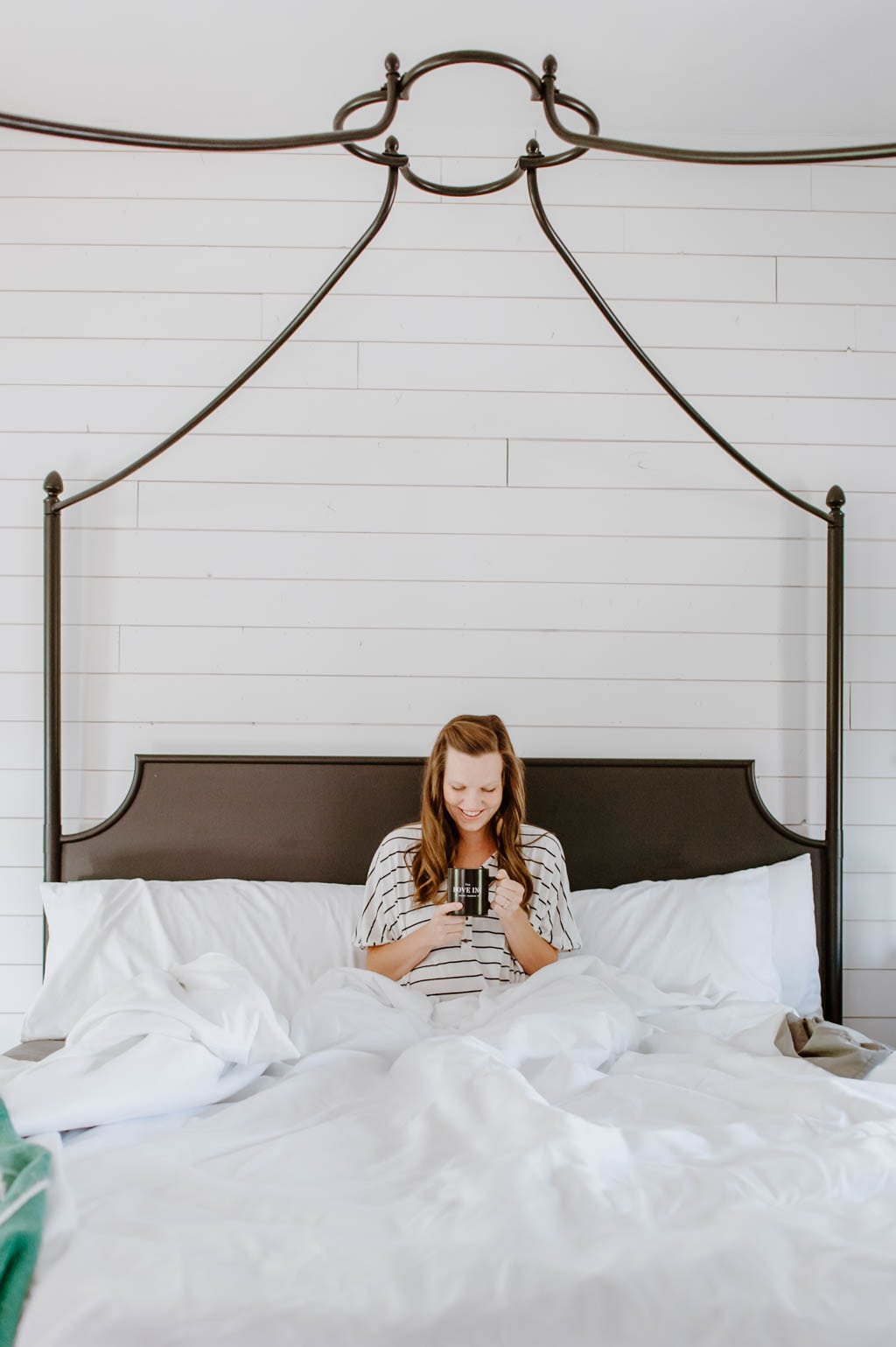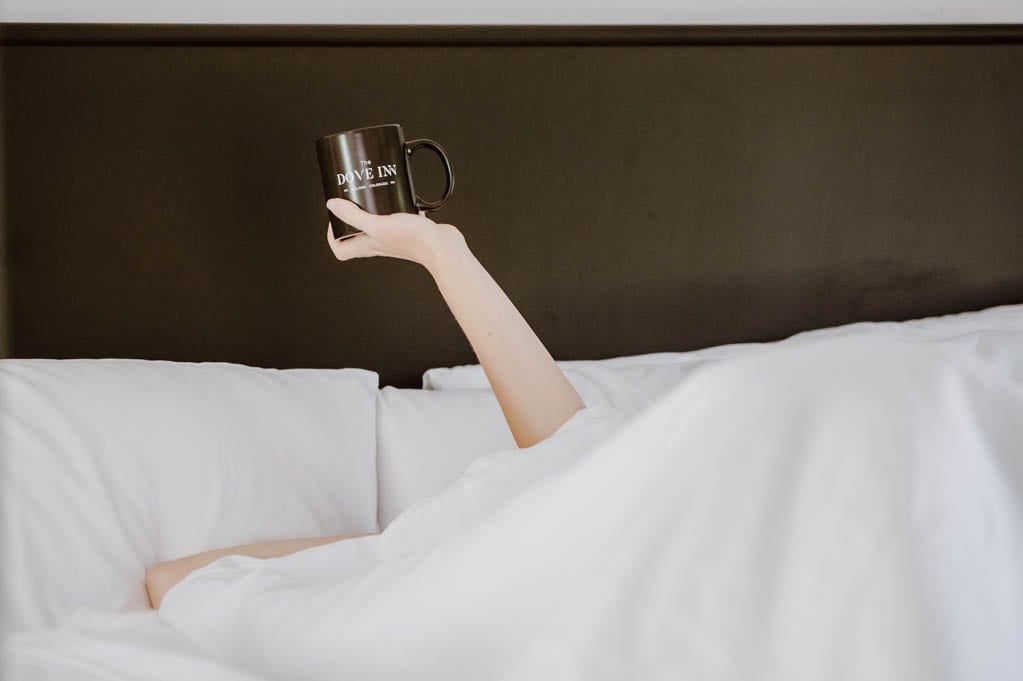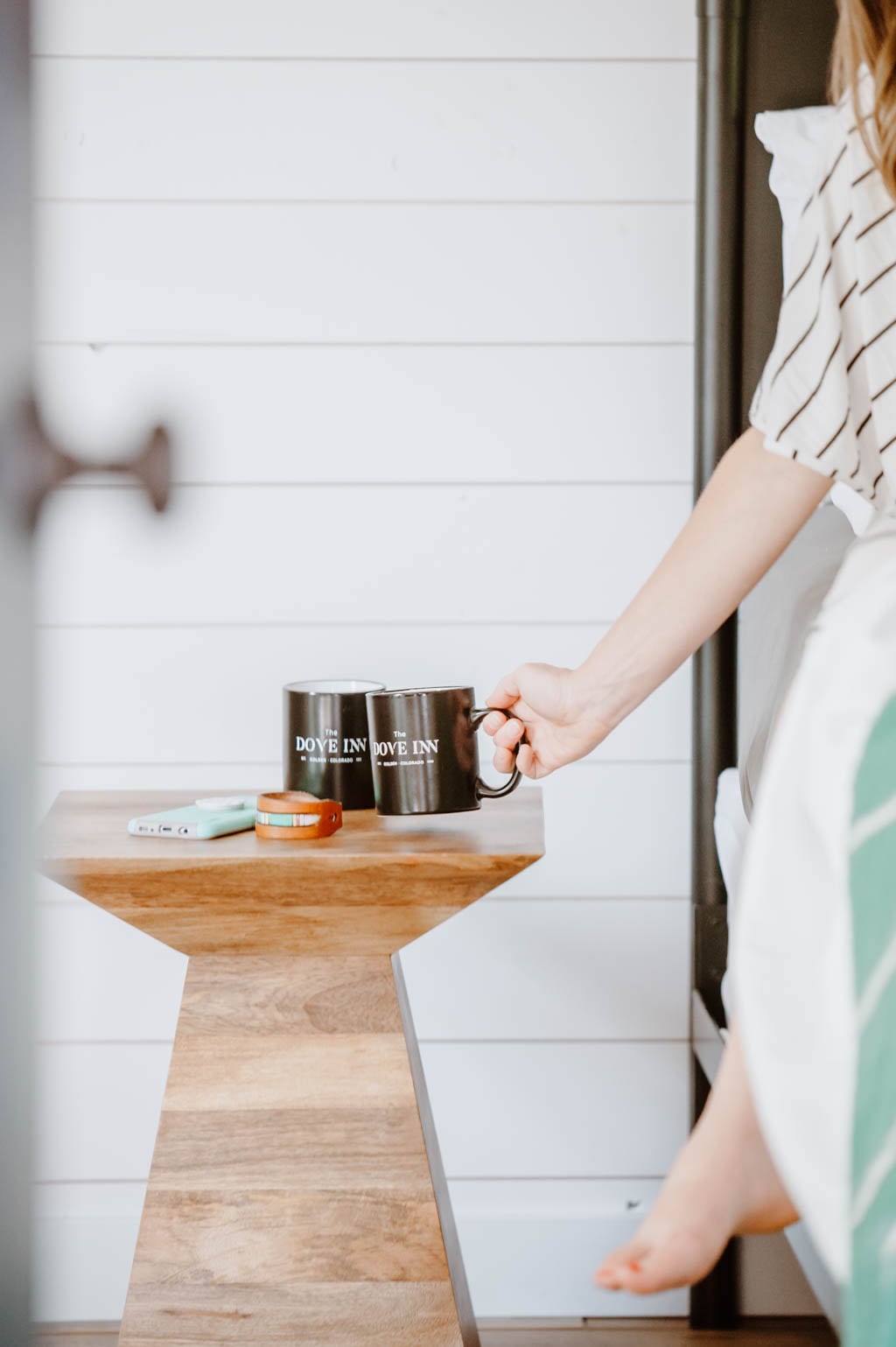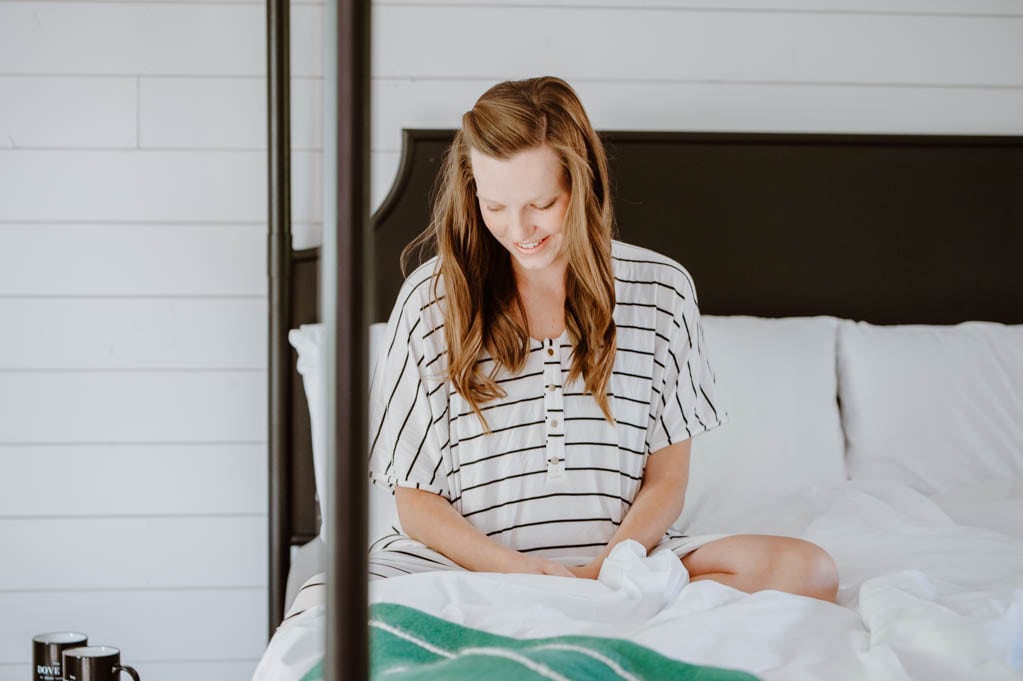 We stayed at the beautiful Dove Inn in Golden, Colorado! It is a charming BnB with cold brew nitro on tap (hello! That's so fun!) It was actually the first time Bruce ever said he liked coffee… I think because it felt like a cold beer! haha. The inn was right in the middle of downtown but not the loud part.. if there even is a loud part. When we got into the quaint town, we went to dinner, walked around the downtown, and settled into our room! We stayed in the Carriage House which is behind the main building. It was perfect for us! We didn't hear anyone around us as we tried to fall asleep and felt a bit isolated and on our own! I always get a little afraid of BnBs that you don't feel like you can do your own thing and come & go as you wish. We totally felt that way and that is something we value on vacation!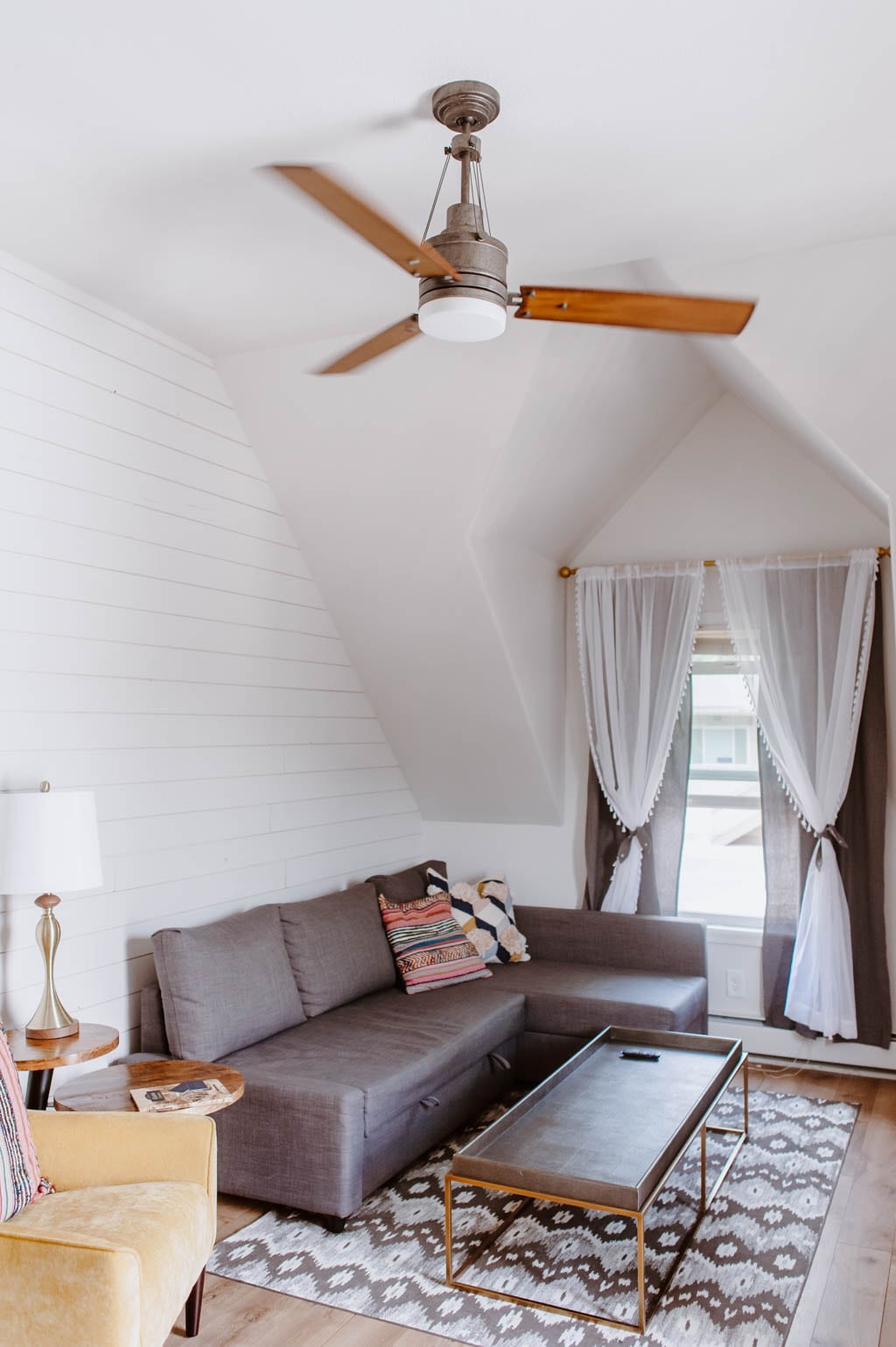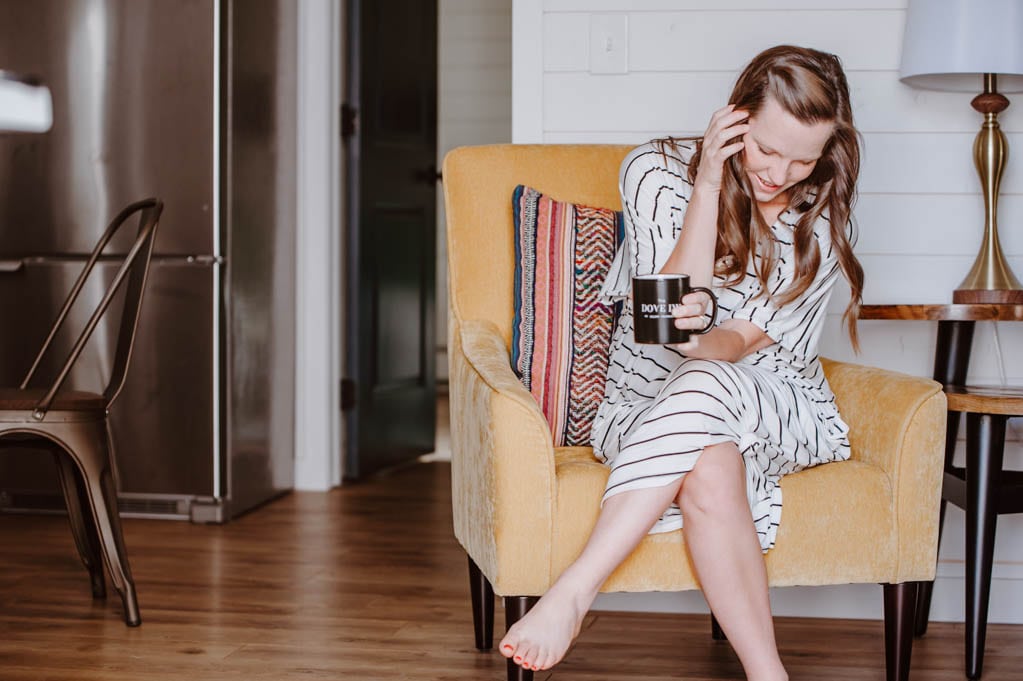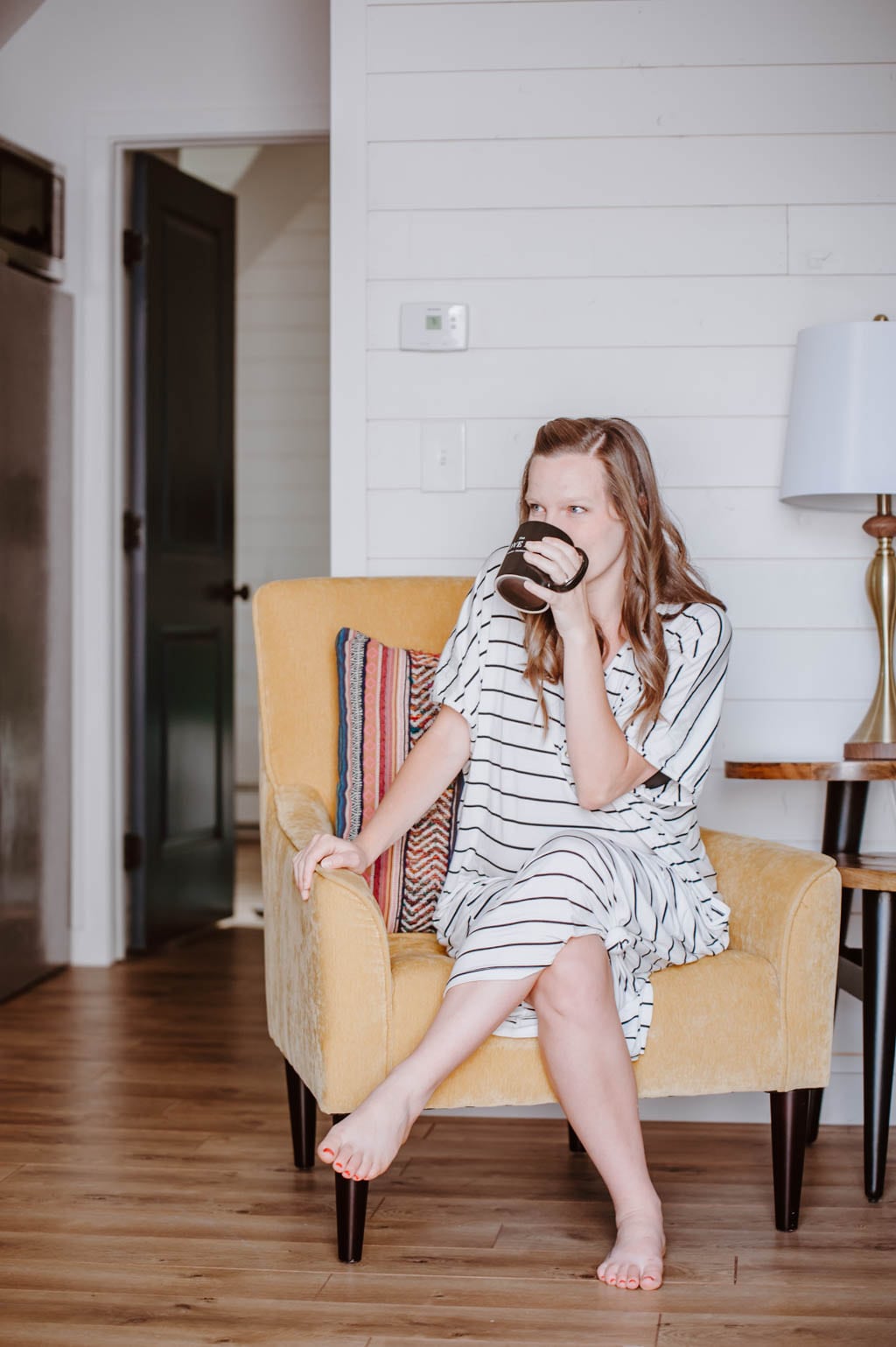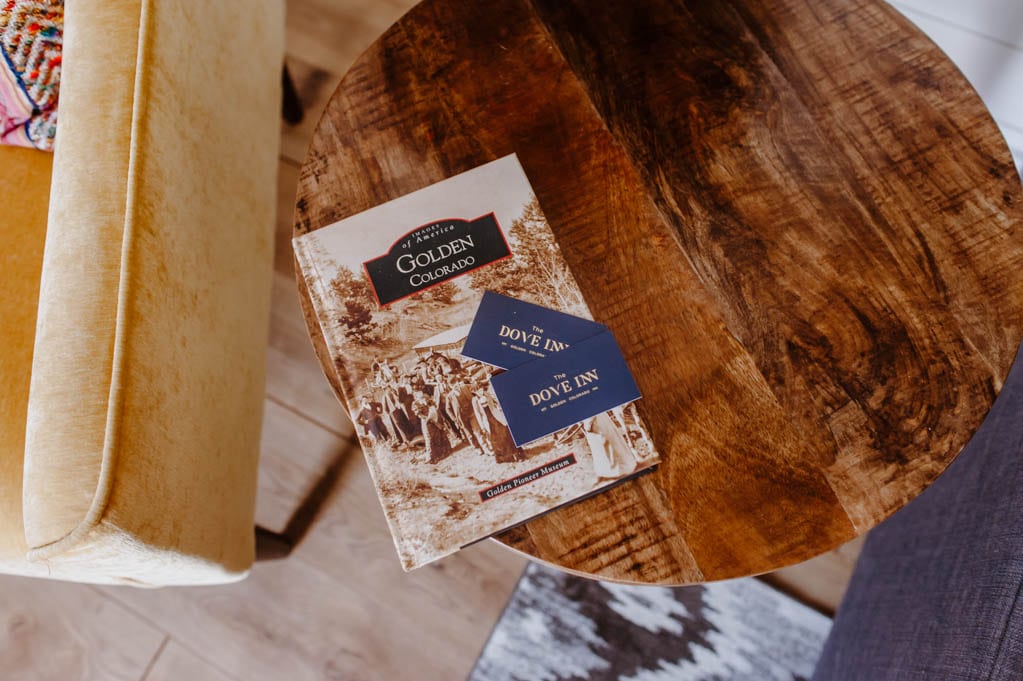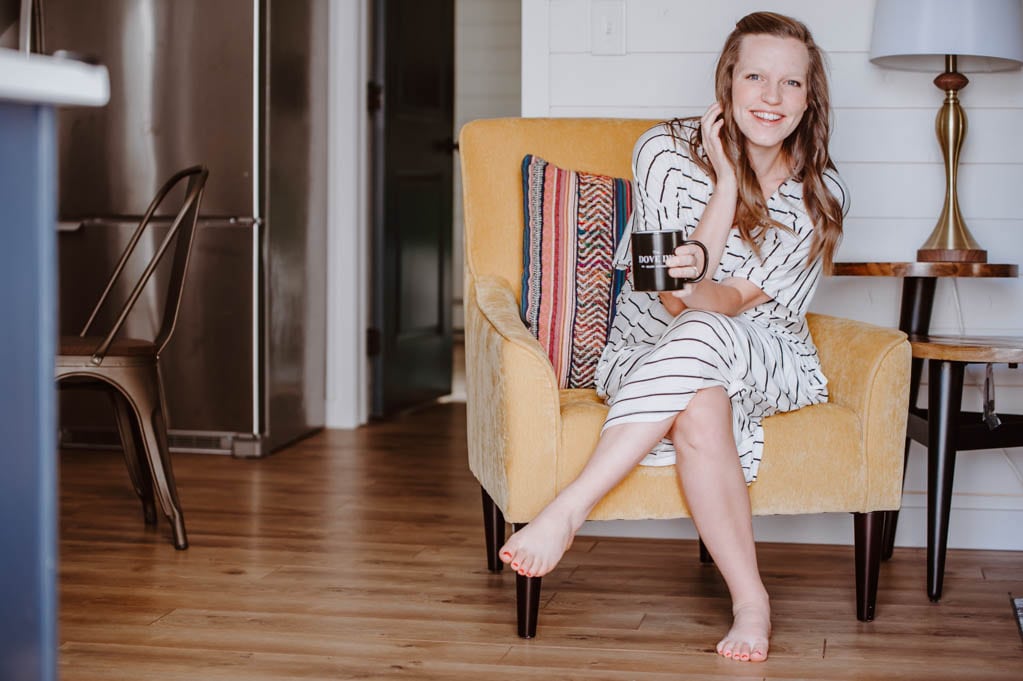 Bruce and I have been married for almost 6 years. August 18th will be our 6th year anniversary (and yes, Hilde is due August 14th!) Over the years we've realized how much we love to vacation together. I mean, who doesn't?! But for us it really needs to be a priority! We easily work, work, work but getting away lets us rest together. It is where we thrive. In fact, we've chatted multiple times about living somewhere else for a month or two while still working but also getting to adventure and be somewhere else (one of the benefits of both working from home!) Anyways, that is a post for another day. But has anyone else done that? How do you go about renting a place for a month?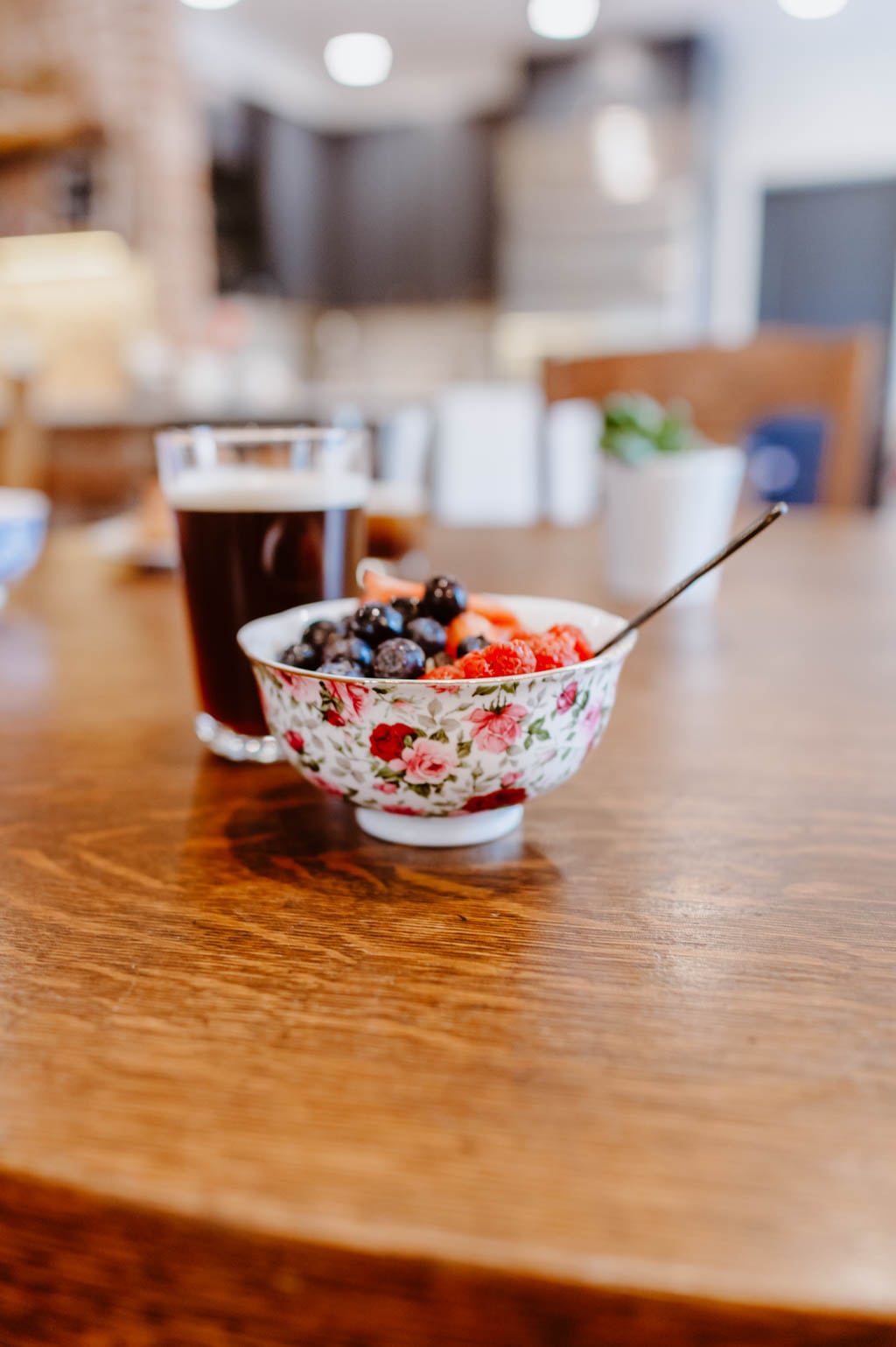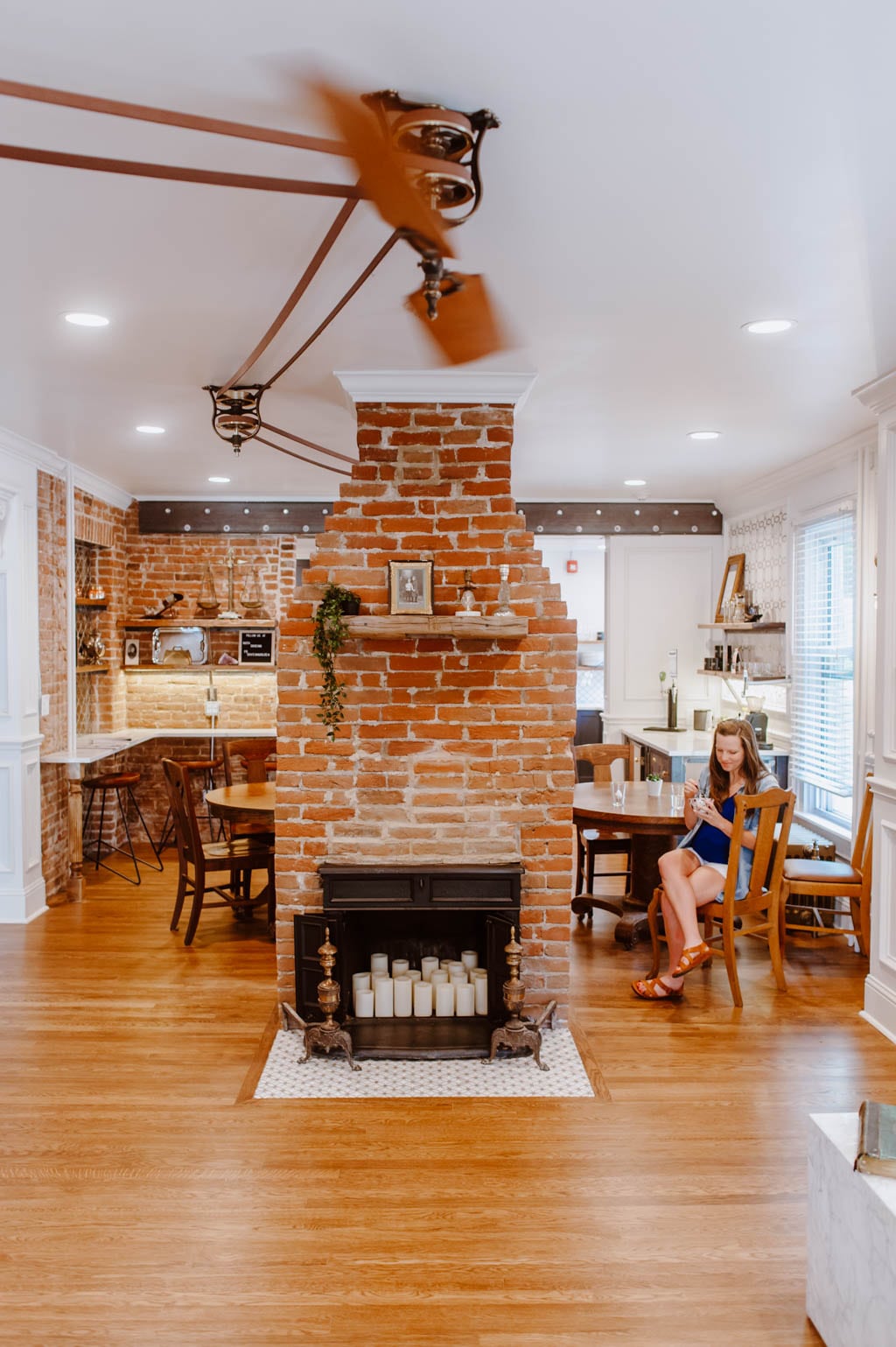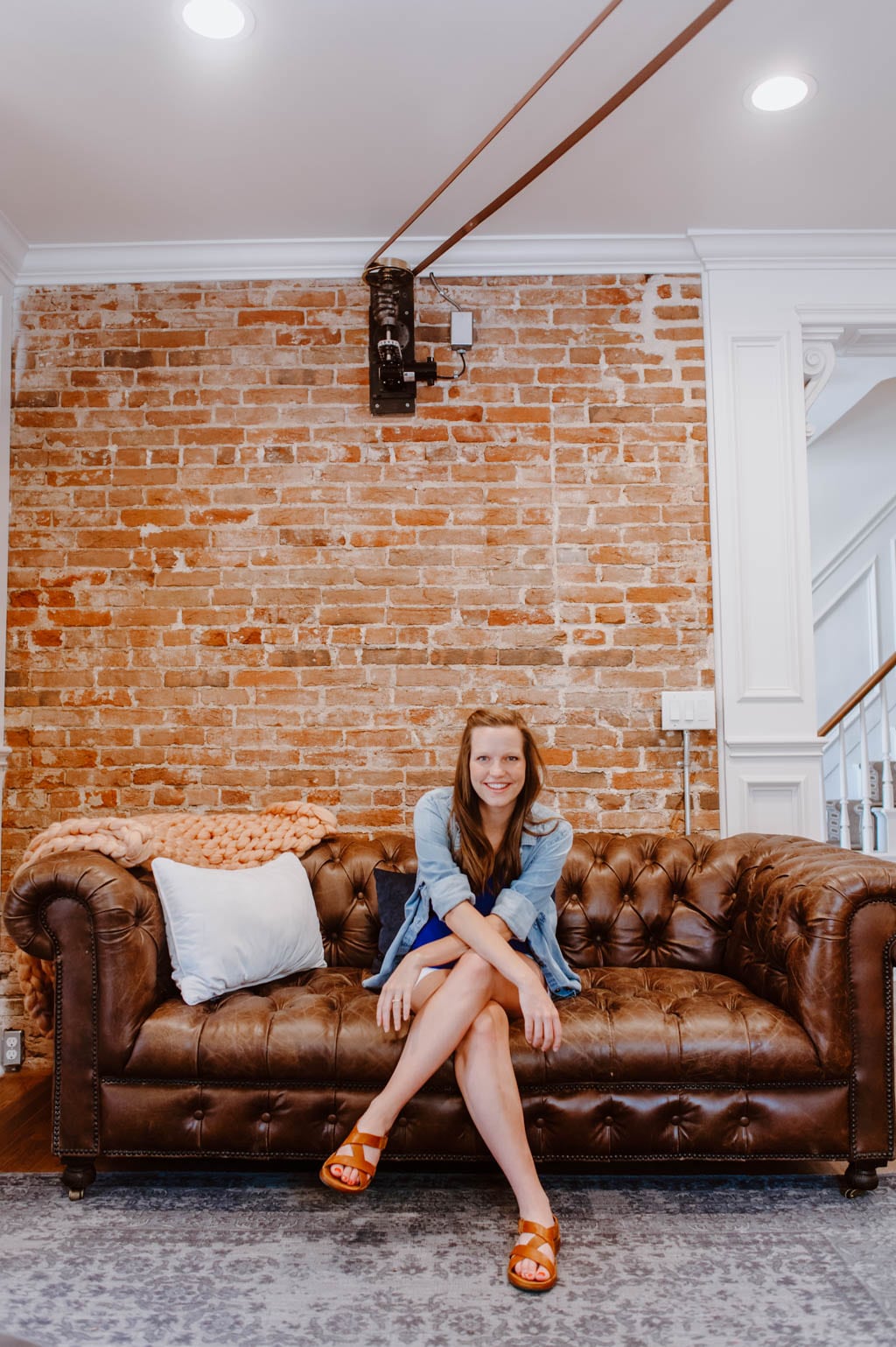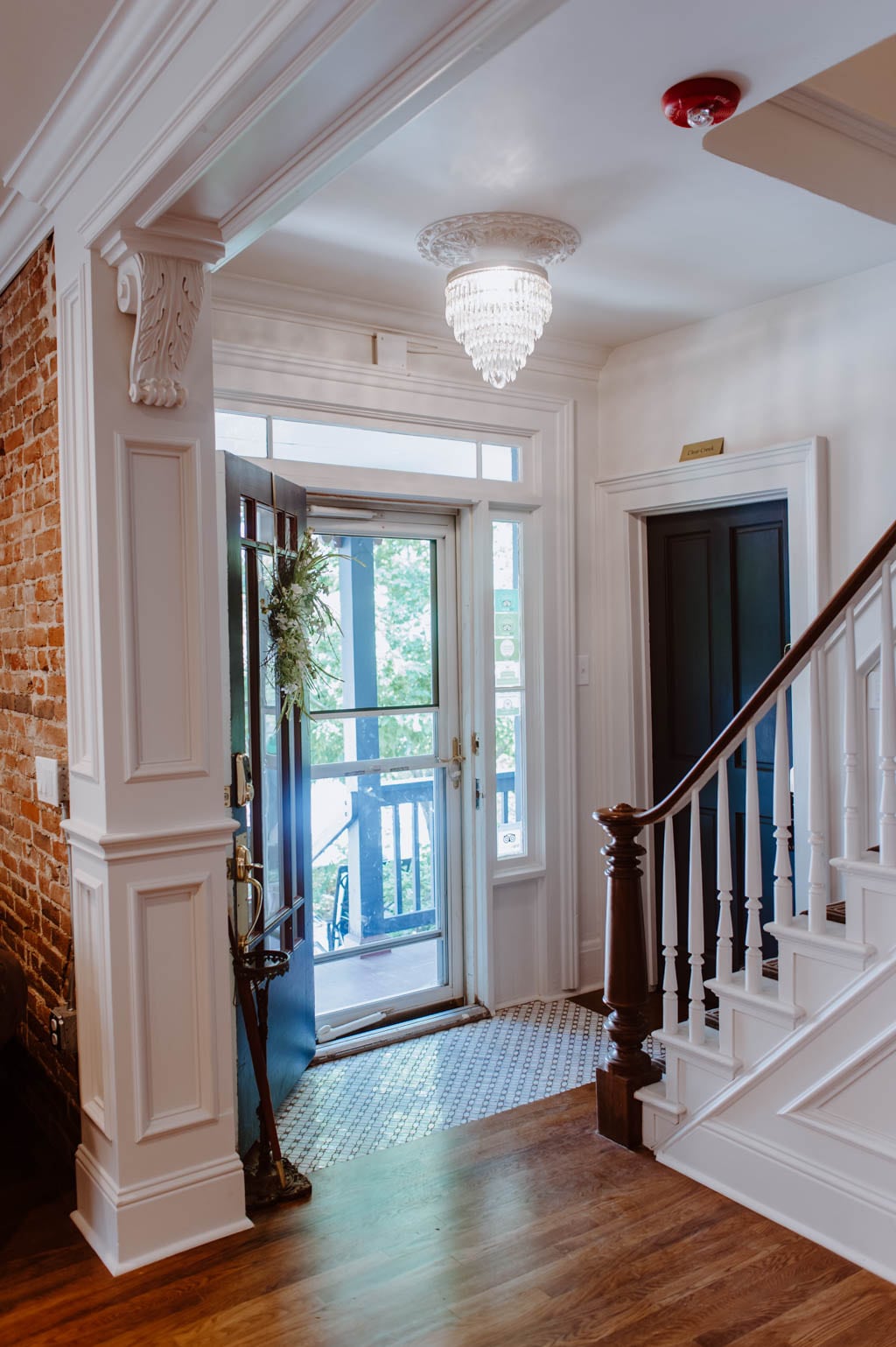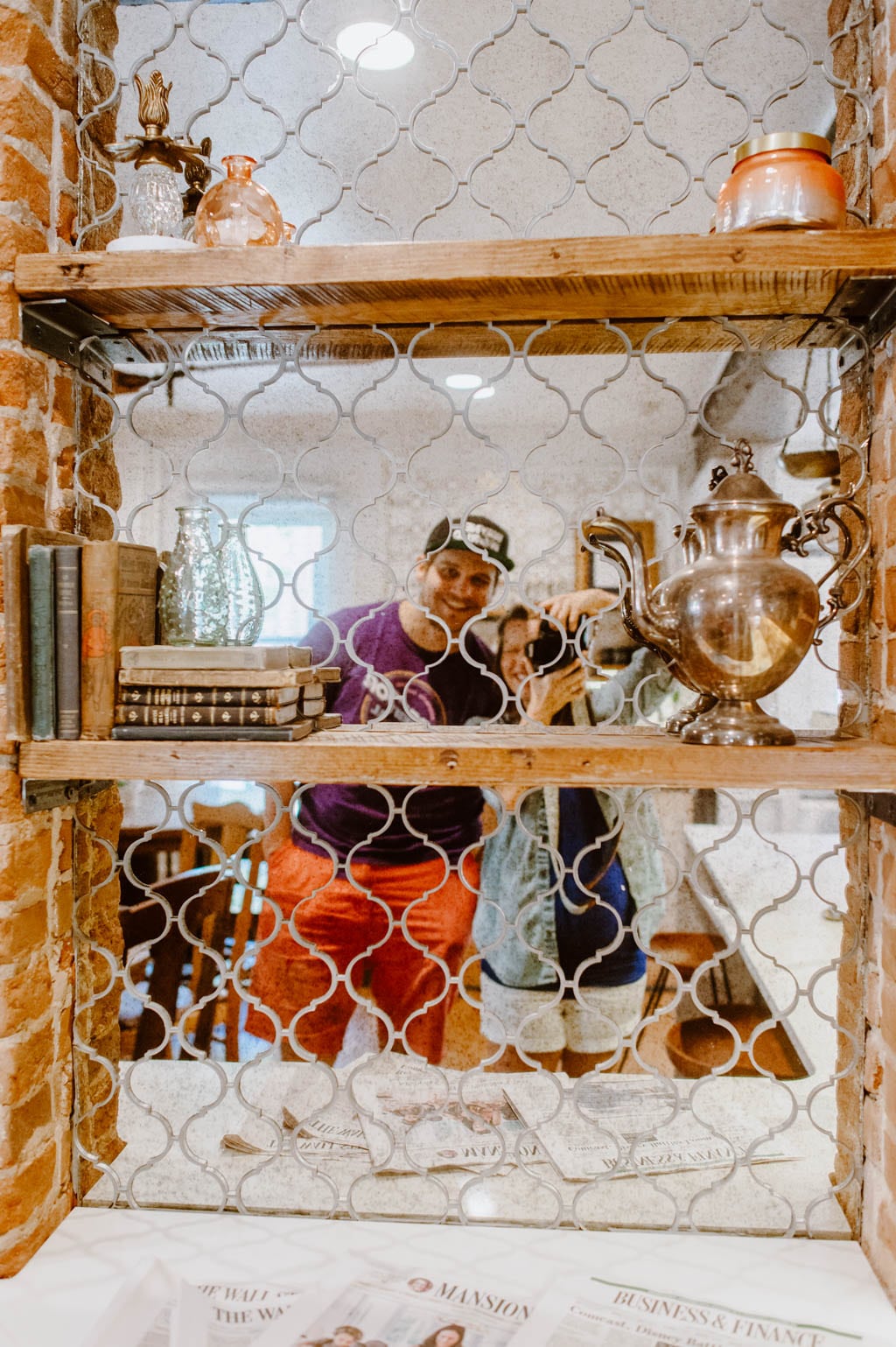 Back to the BnB, they have a kitchen for all the rooms stocked with local, fresh breakfast foods. We got dressed and made our way to the breakfast nook to whip up a good breakfast. I fell in love with all the fresh fruit and we enjoyed the local yogurt and granola as well! Did you see that fan?! It is a fun little machine making two fans spin on both sides of the fireplace – we just loved the older almost steam punk feel of the decor!
If you find yourself in Golden or are just looking for a perfect little town to stay in, you need to check out The Dove Inn! More photos of our time in Golden & Boulder to come!