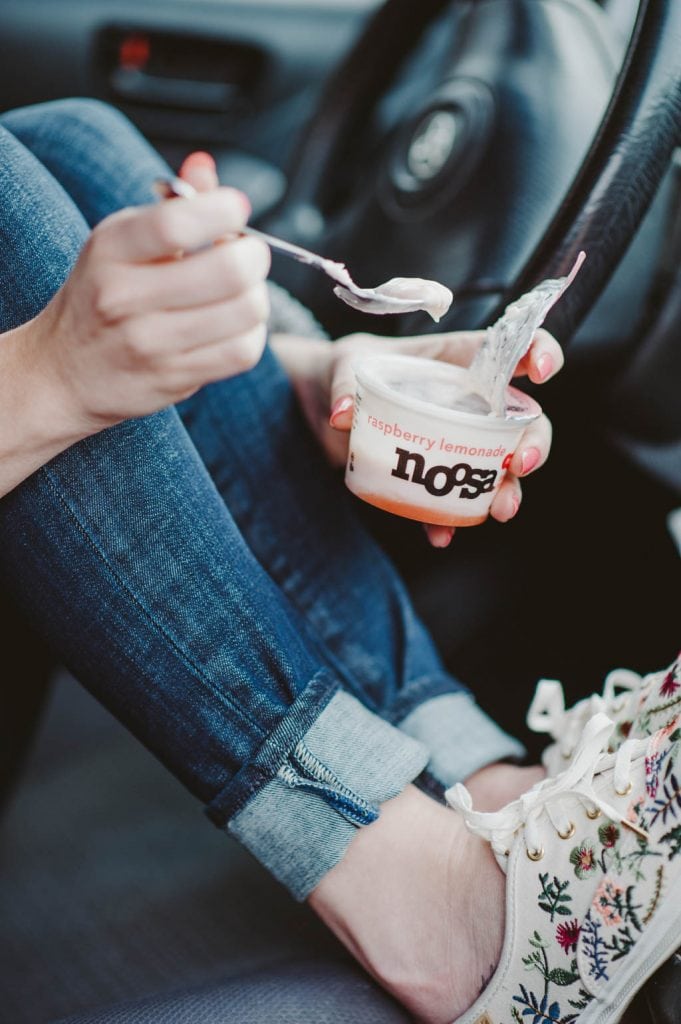 Thank you noosa yoghurt for sponsoring this post. Pick up a tub of noosa mates for yourself at a location near you and get ready to experience yum in action.
Snacking in the car with girls – AKA: Snacking in the car with Elizabeth because I'm always eating in the car. I have been a snacker since I was a kid. I never eat huge meals but more tiny ones throughout the day. It keeps my energy up and me happy (I can totally fall into a hangry monster. yikes) I always find myself grabbing my water bottle and a snack or two to throw in my car when I know I am going to be out running errands.
I discovered noosa yoghurt years ago at my local grocery store (I think it was 2014). It had a huge tag that said "Colorado Proud" and I picked up a couple to try out. I quickly fell in love and have been eating noosa yoghurt exclusivity since then. This is also not the first time I've shared my undying love for noosa – this post talks about one of my all time fav snacks! Like I mentioned, noosa is made locally on a family farm in Colorado with all wholesome ingredients which makes it a winner in my book. Not just that, but it is SO delicious and my go-to yoghurt for all time.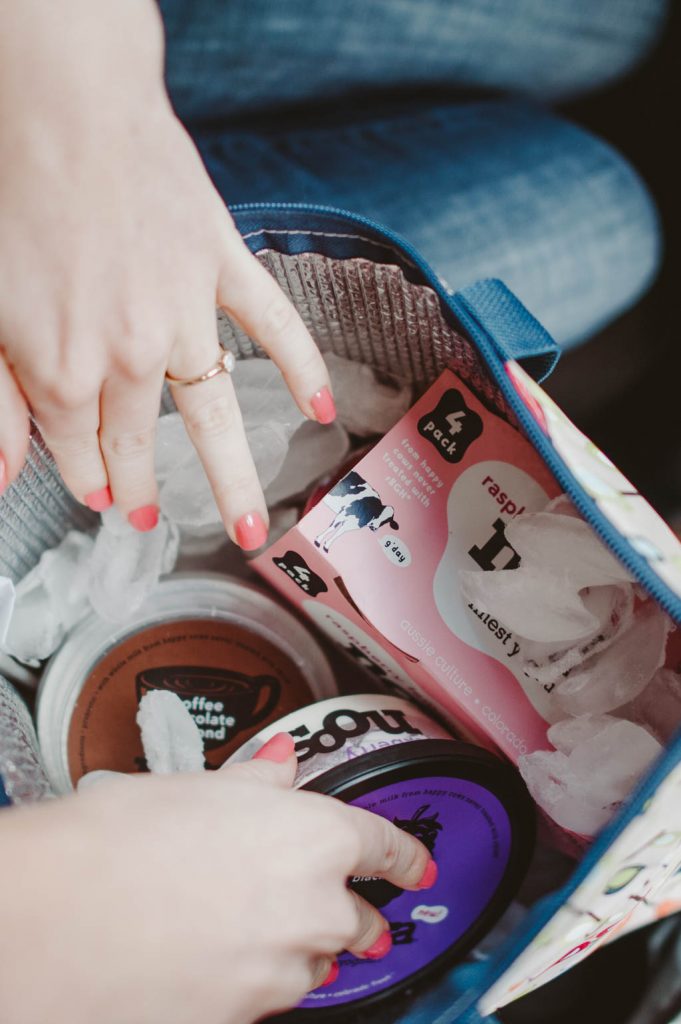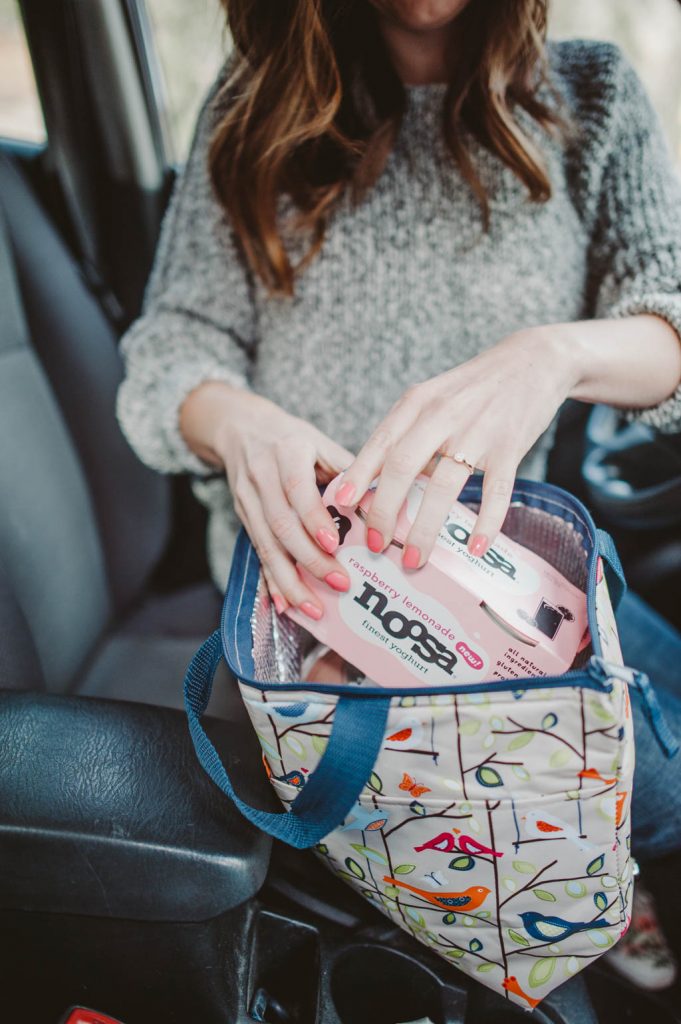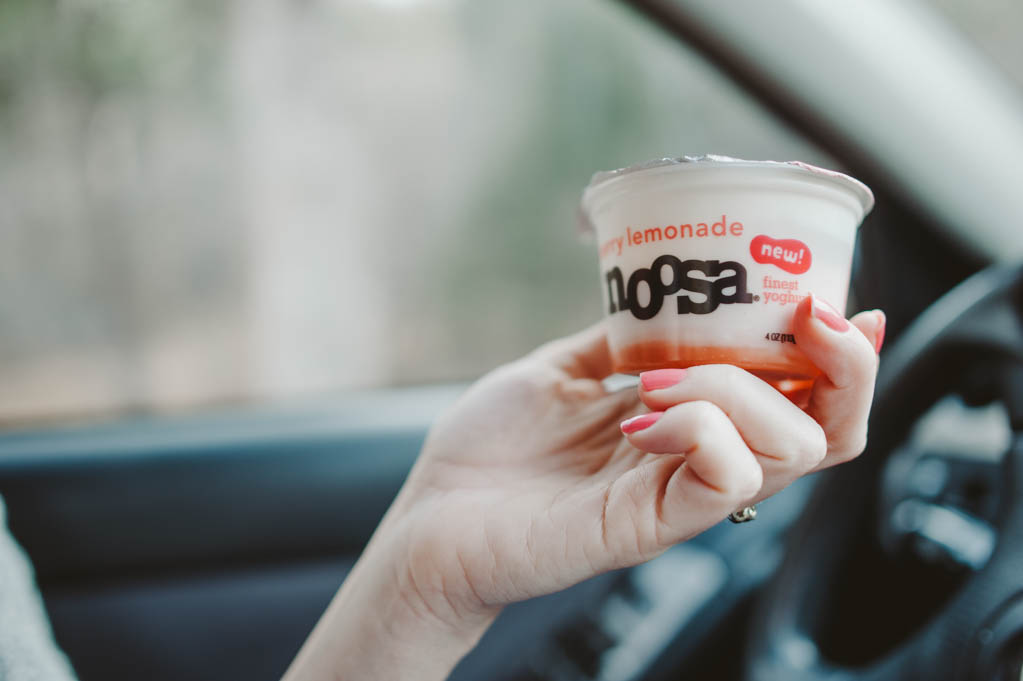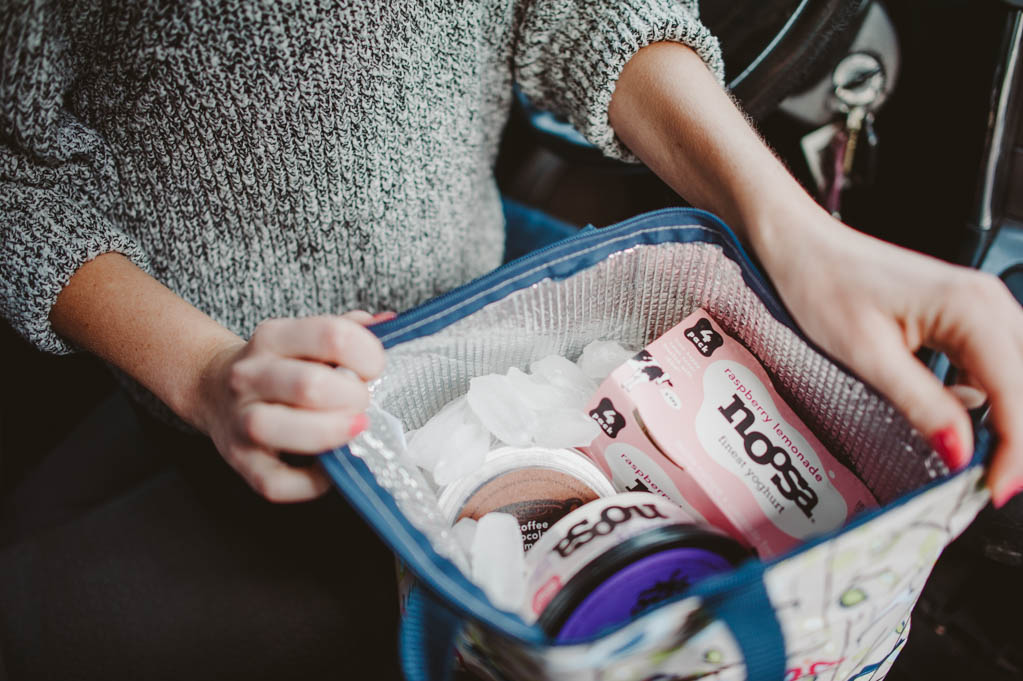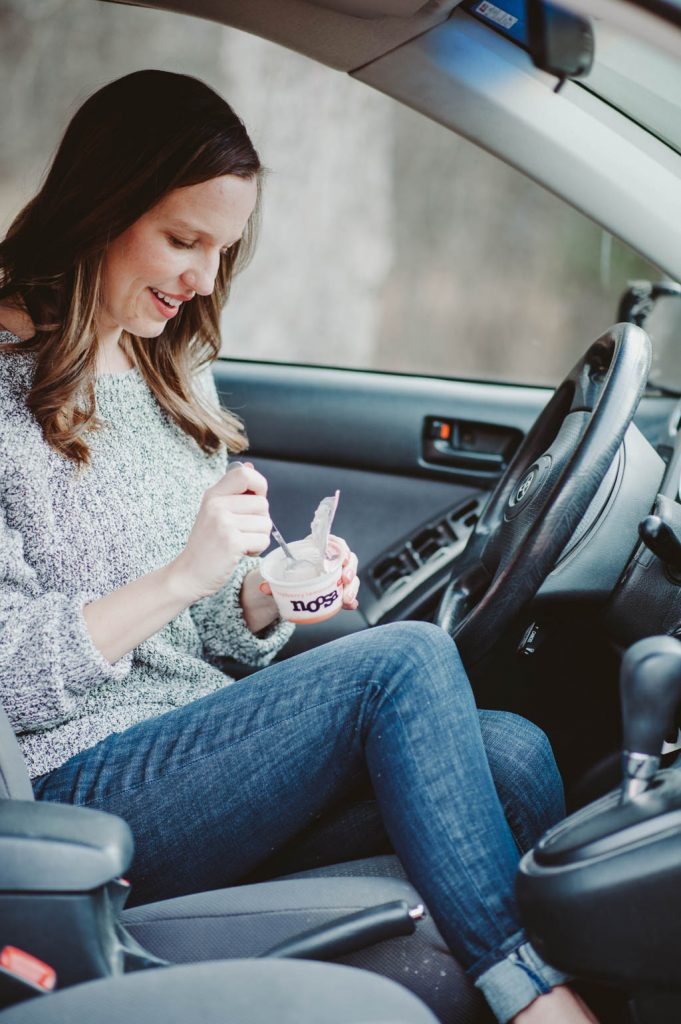 NEW flavors just launched and I'm actually like a kid in a candy store! While my husband grabs the noosa mates (noosa with a fun granola mix to add!) specifically the blueberry walnut granola from the fridge, I find myself reaching for one more of the raspberry lemonade noosa 4 packs. In the most perfect size, the raspberry lemonade noosas may have replaced my all time favorite raspberry noosa! I know, raspberry to raspberry lemonade – I'm a crazy kid 😉 But I will tell you – noosa is always yum!
If I'm going to be out for awhile and not eating my snack right away, I make sure to pack it in a lunch box with ice. But if I know I'll eat it soon – I just grab one and a spoon and toss it into my purse to enjoy. I find that running errands ALWAYS hits me hard and an afternoon snack helps re-energized and keep my spirits up as I check things off my to-do list!
PSA: In the summer months I throw a couple in the freezer for a fun frozen noosa yoghurt treat!
For the latest scoop on new noosa flavors and exclusive swag, join Cream of the Crop by clicking here. I joined the Cream of the Crop Fan Club and you can too. That way you can be just as big of a fan as me! haha.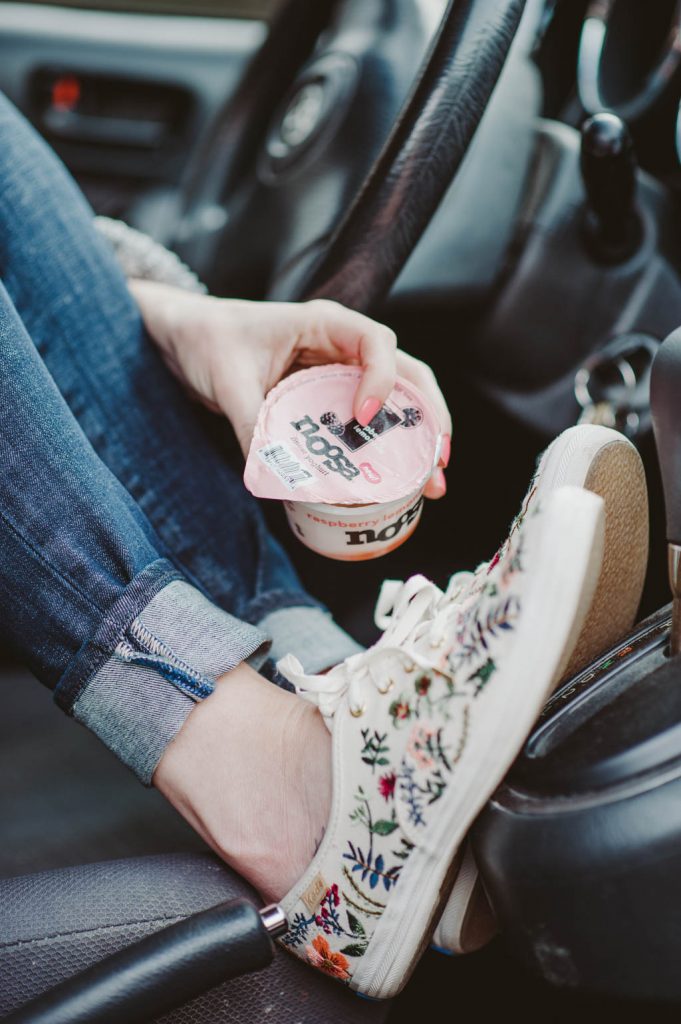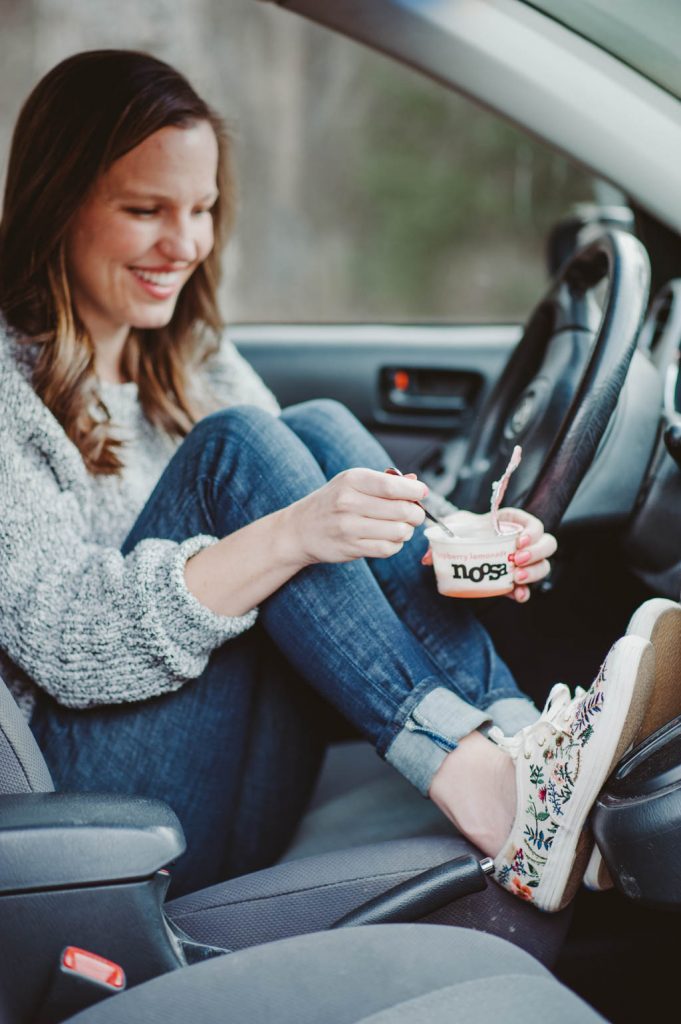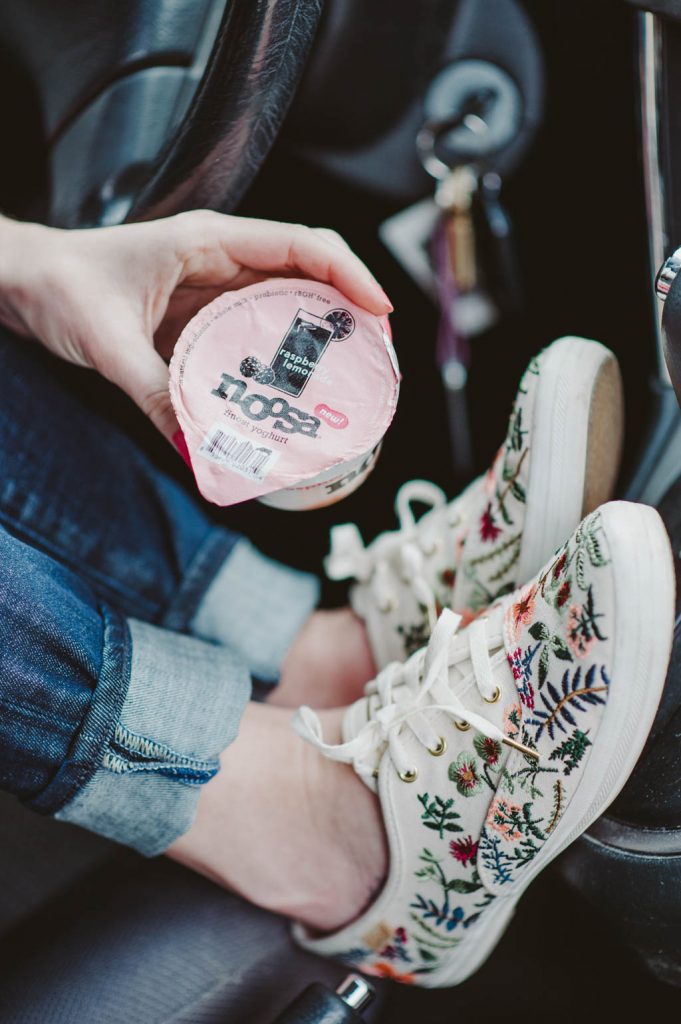 I was selected for this opportunity as a member of CLEVER and the content and opinions expressed here are all my own.