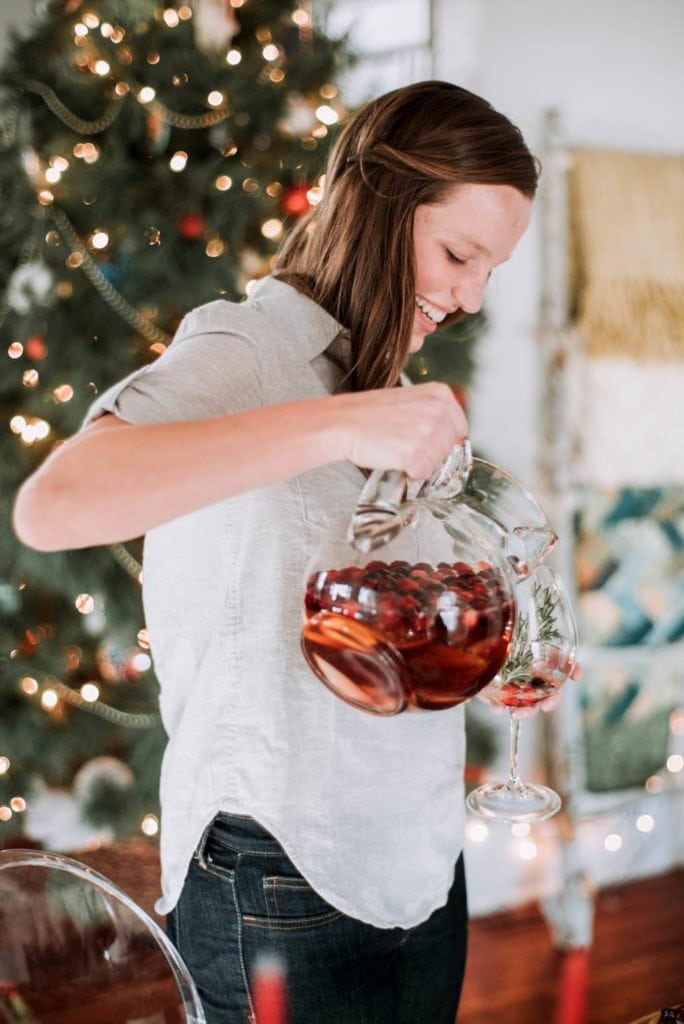 Last week we did something fun & festive. My new friend Shanna and I decided to put together a little Christmas gathering so that we could set a beautiful table and hang out with friends. I always love the gatherings that The Fresh Exchange does and have wanted to try my hand at it but I never got around to doing it on my own, so planning it with Shanna was the best idea ever.
Now before we go into the stunning centerpiece, the fun conversation cards, and the all the cranberries – we need to go back to the beginning of 2017 when I felt a push and a pull toward local community. I went full time as a blogger June 2016 (which still feels crazy to write) and as I was dreaming for 2017, I kept coming back to local. I craved coworkers, community of creatives, people who could talk social media with me, plan events, and just understand what it is like to live this weird kind of life.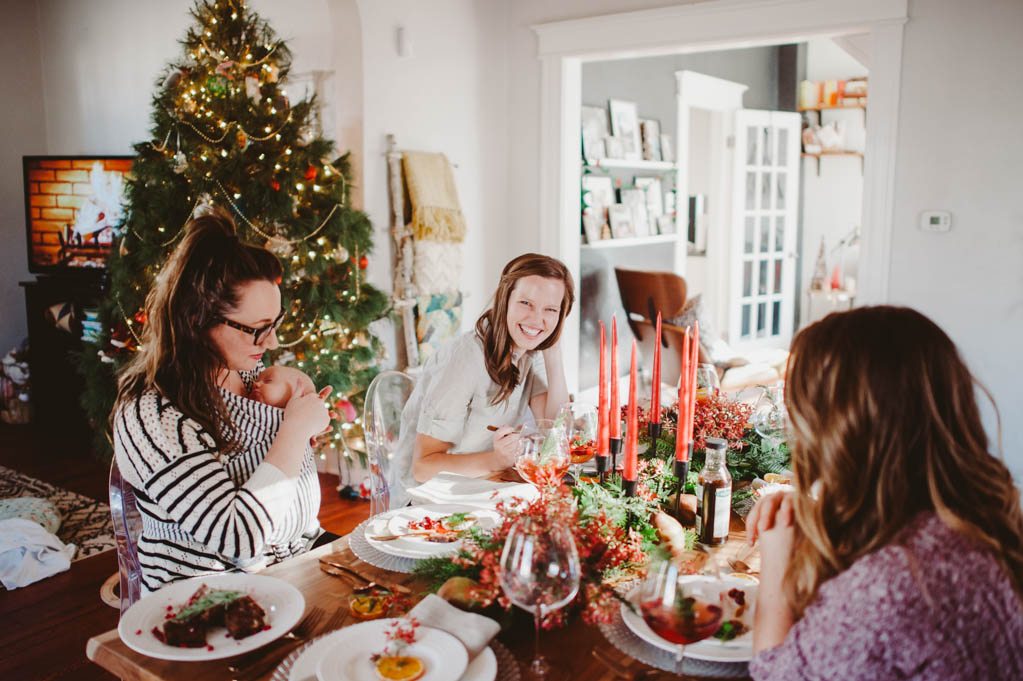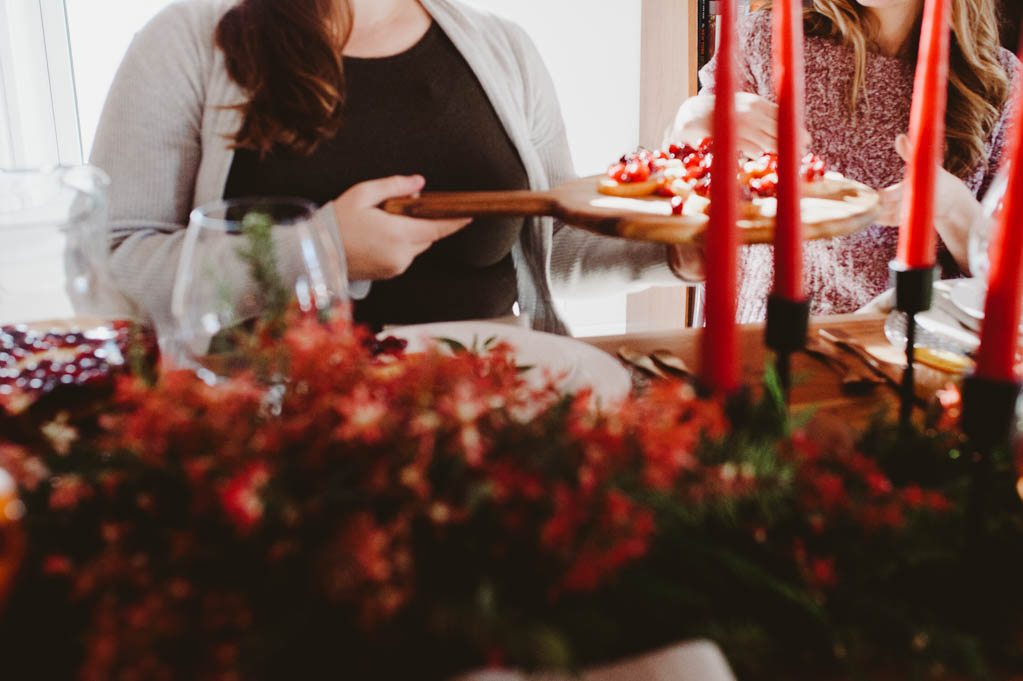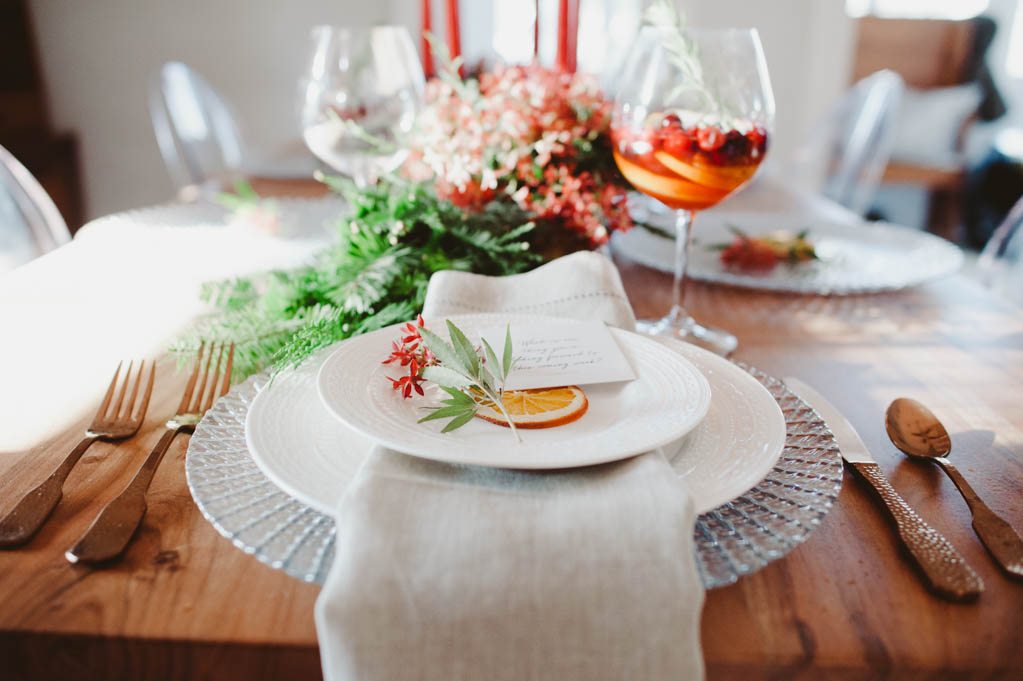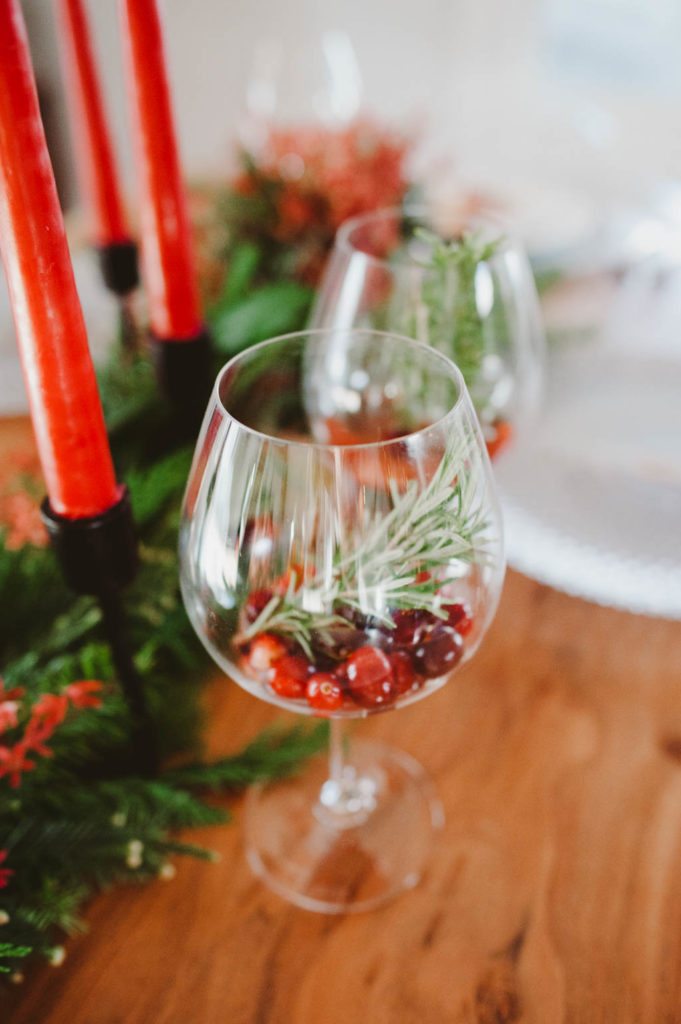 The Lord started opening all kinds of doors after I started praying that prayer. It was amazing the friends he started bringing into my life – most of them through Instagram (how is that for the age of technology?!) I found so many other photographers, bloggers, & business owners right here in my state and in my city. And some of them literally five minutes down the road from me. Shanna was one of those Instagram friends.
It really is a joy to be able to connect with other creatives and encourage and inspire each other. Leaving my office job, I really felt the void of having coworkers to brainstorm with, plan things with, and just collaborate. Even just emailing the tech department with a computer question or asking accounting about health insurance. You don't play the roll of every department, you get to work together as a whole. Suddenly I was alone – being all the departments and talking to myself trying to plan things. It was fun but isolating (hence the prayers for creative community.)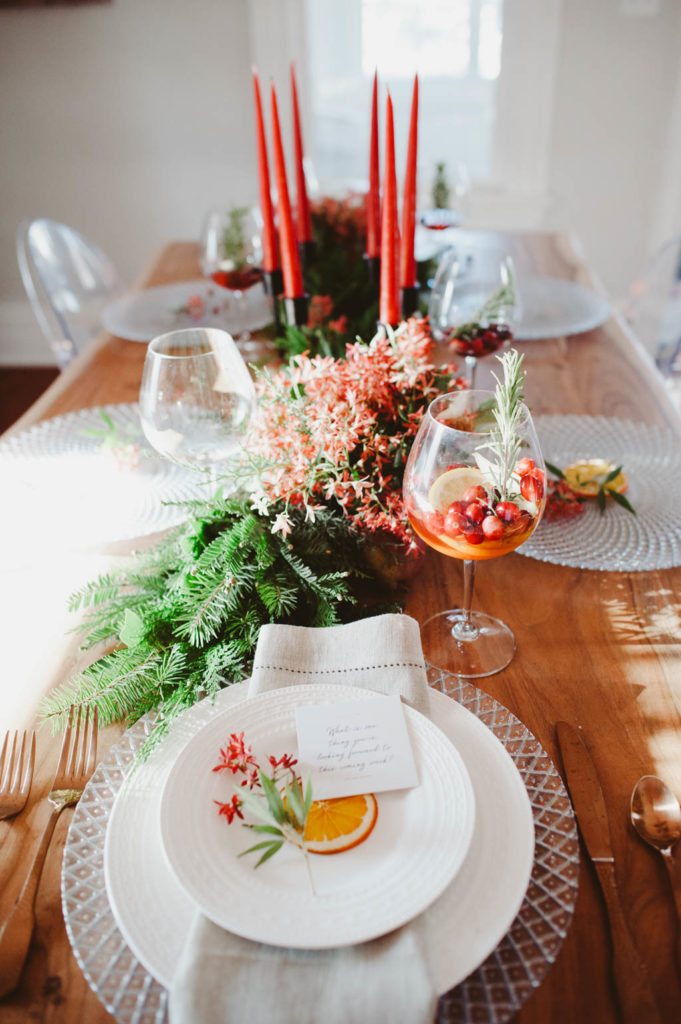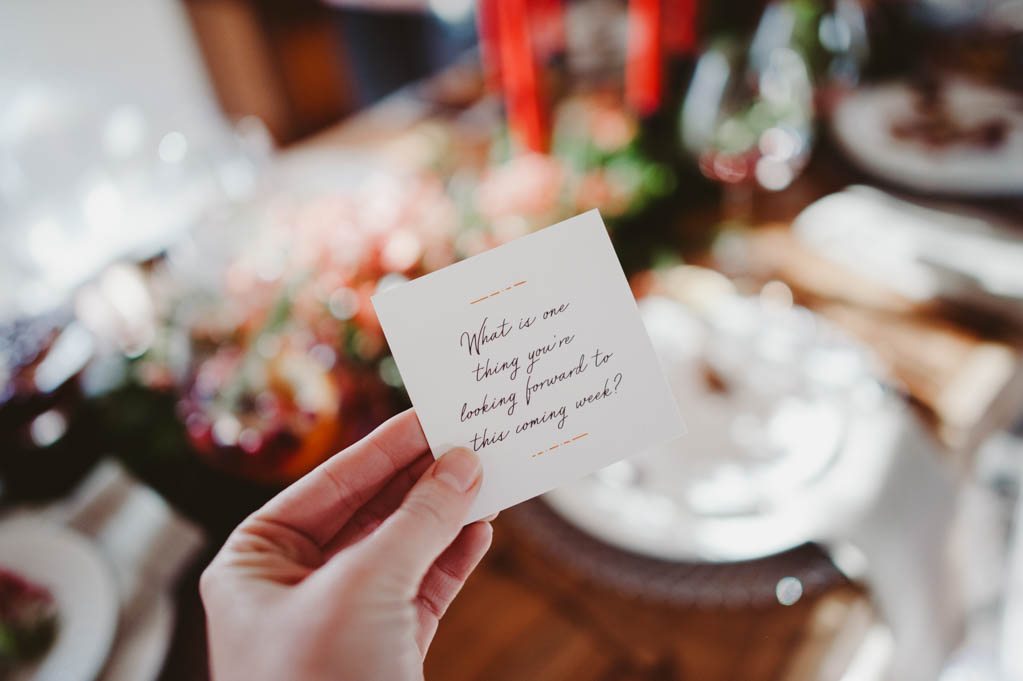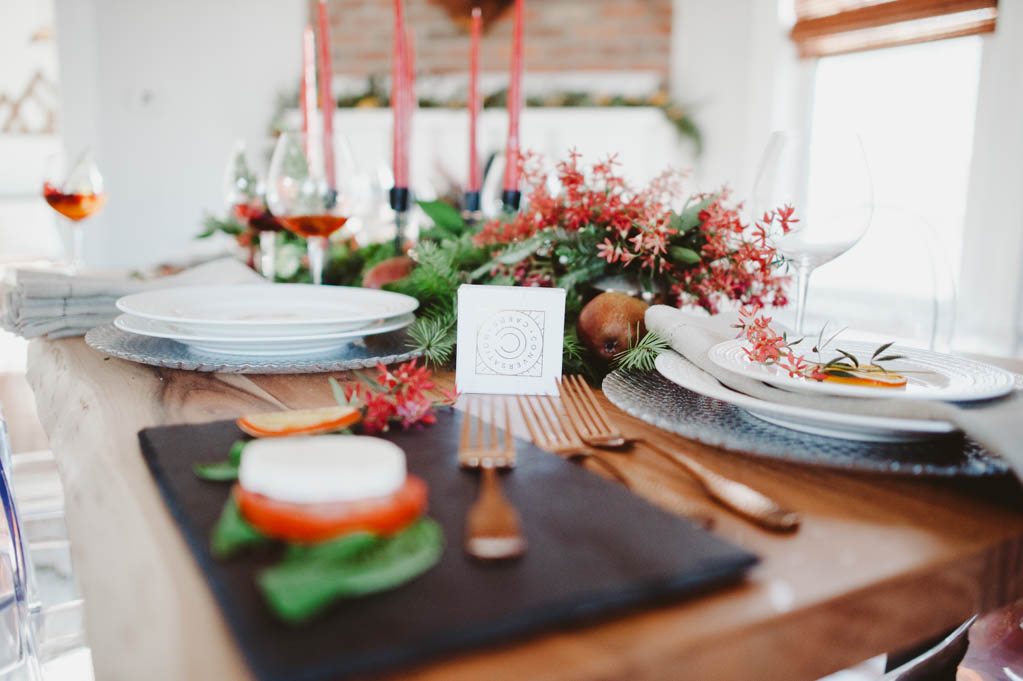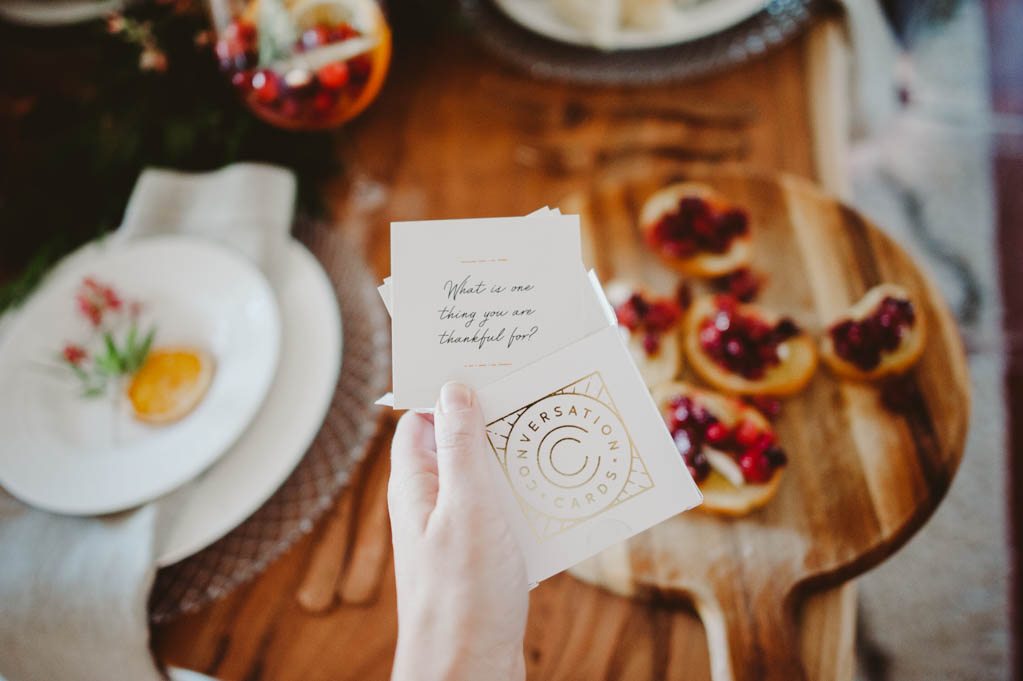 So Shanna and I were sitting at Loyal Coffee and decided to plan a December Gathering the next week. With a beautiful tablescape and a couple other friends. A way to collaborate together, show off other small businesses, and spend time getting to know each other. It was only a week away and we didn't have crazy elaborate plans, but we sent out a couple emails and knew that no matter what happened, it would be great!
Ashlee of Ashlee Kay Photography  and Abbie of Abbie Meyer (both friends through Instagram!!) were able to join Shanna & I. We all made festive sides and shared a meal together. And we all liked it enough that we very well may just turn it into a monthly meal group!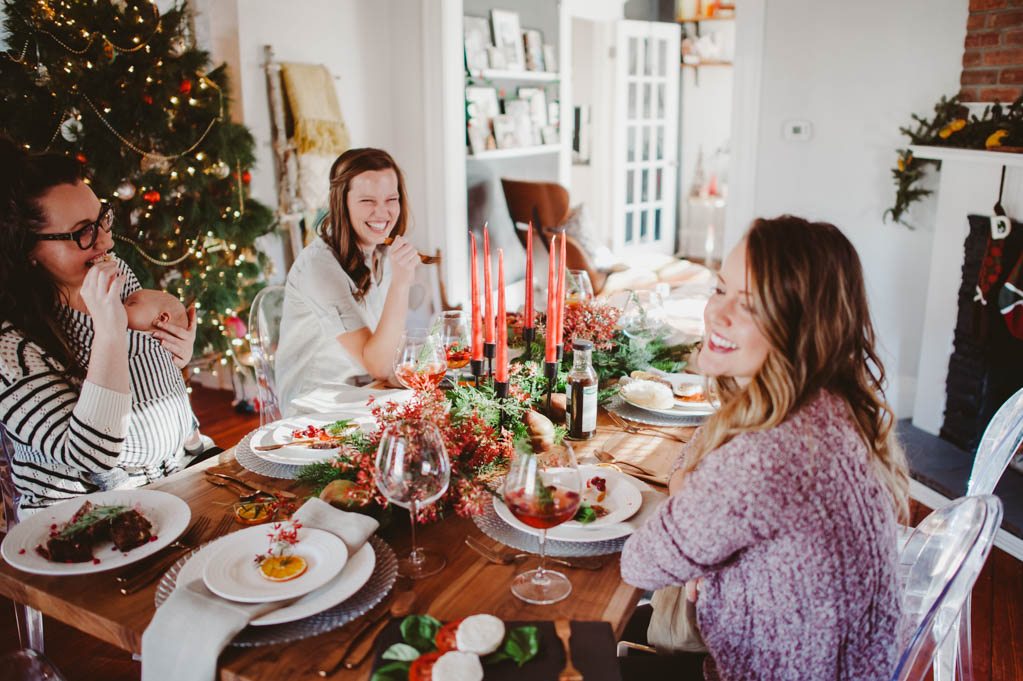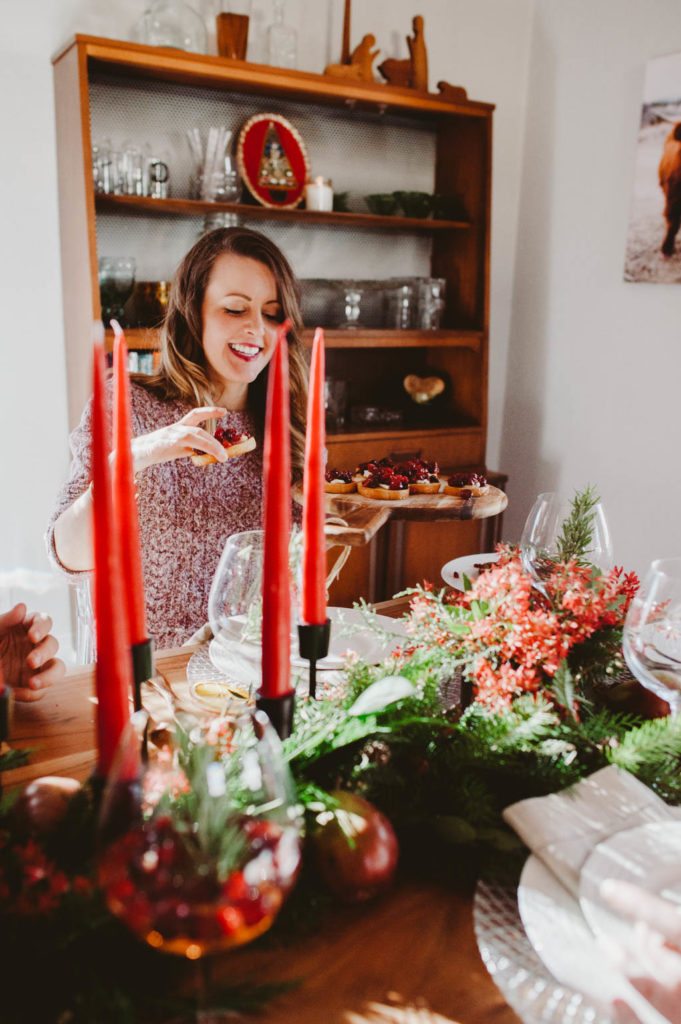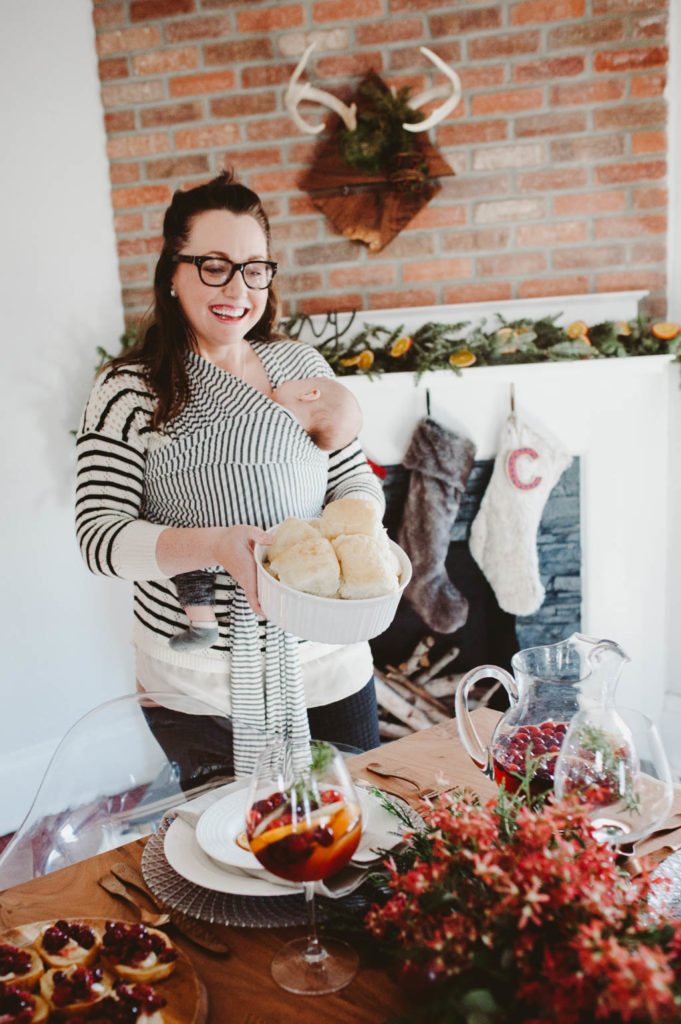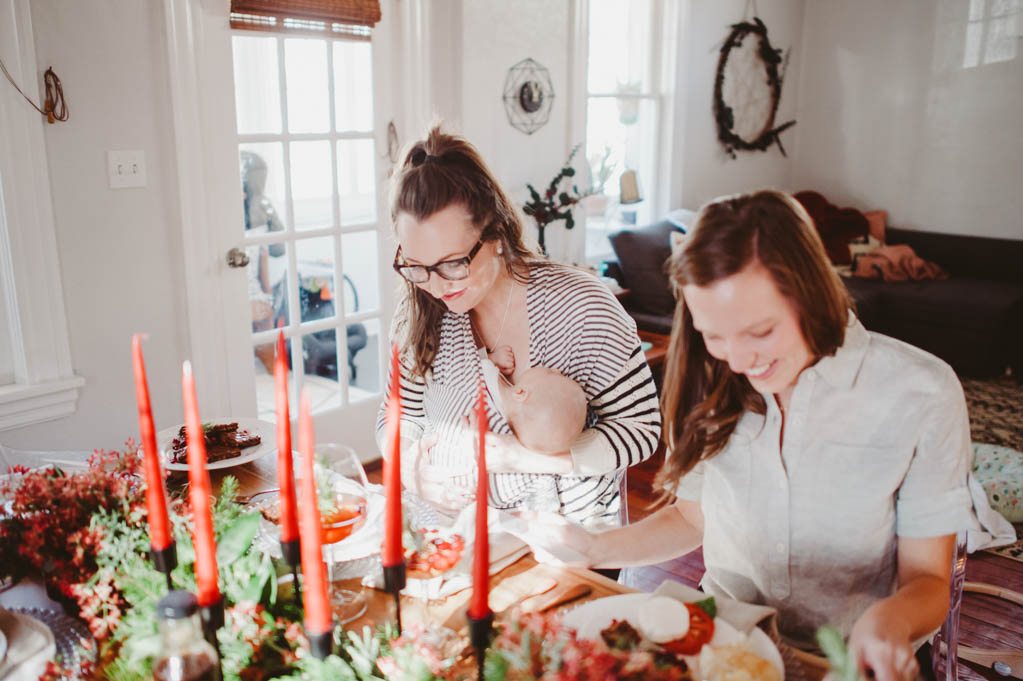 We decorated the table with rentals from Colorado Party Rentals and really made the table pop with a beautiful floral centerpiece from Amber Mustain Floral Design! Since it was the first time for some of us to meet in person, I set out some Conversation Cards from Lumitory! Not only are they beautifully designed, but we had fun asking each other questions and getting to know each other better. Especially for all the holiday gatherings, it is good to have something to help lead conversation! You should check them out if you are planning on hosting this year!! It may even save you from some awkward family conversations!
I was reminded of how good it is to gather and share. It is so fun to make a beautiful space and even more fun to share that with others. As we look toward 2018 (what the what?!?) we want to make gatherings a priority! I challenge you to as well!