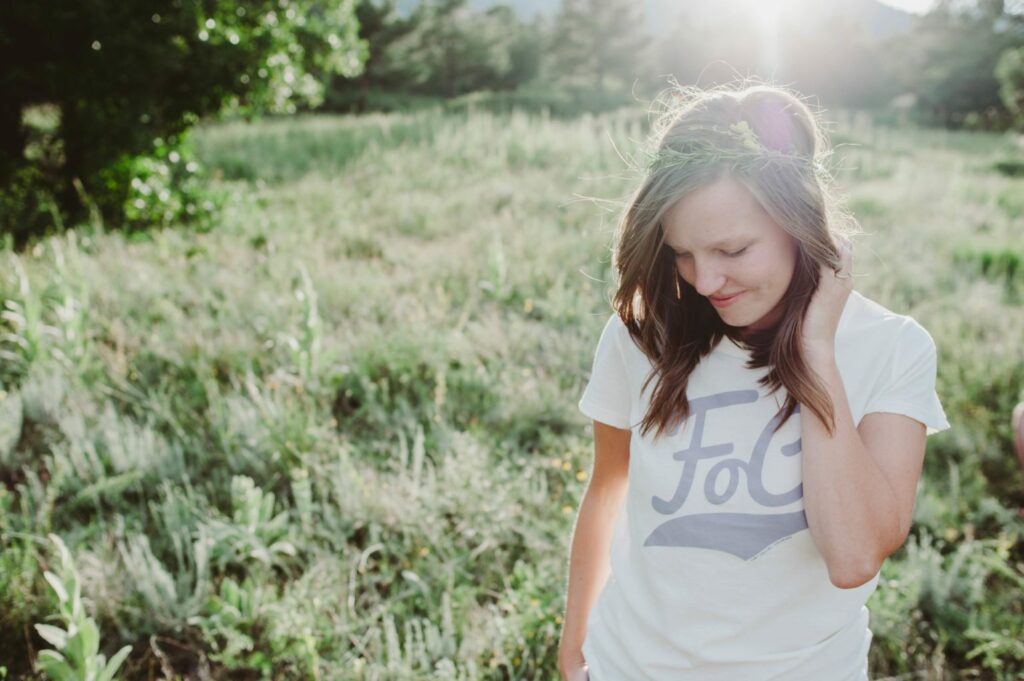 LOCATION: Stratton Open Space
OUTFIT DETAILS ME:  Chacos || FoCo T-Shirt || Patagonia Shorts OUTFIT DETAILS MEG: Chacos || Softspun Tee || Patagonia Shorts
My friend Meg turned 29 yesterday. I've been 29 since May ….so I've obviously got some wisdom on her. She asked for some photos for a birthday blog post (because she blogged) and some updated bff photos. Since it was her birthday we were forced into it – JK! I'm all about chasing the sunset and taking photos! We met up after work and went on a small hike in one of my favorite locations. Stratton Open Space is one of the best places in the city to find wildflowers. Bruce took majority of the photos because he is so talented. Really, I'm super into bragging about him because I get all these compliments about my outfit photos and I am like "I didn't take those!" hahah.
We walked up to the top of this hill where all you see is meadow. It is only about a 15 minute walk from the car (and the city) but you are suddenly in a fairy tale world. We made flower crowns like anyone would if they were surrounded by flowers and laughed a lot. Just a normal Wednesday evening.
Oh, and if you haven't already noticed, we are wearing matching Patagonia shorts. We could have also worn our matching Patagonia pullovers but that may have been just too matchy! We're not twins, just bffs 😉 But you'll want these shorts. I promise. PS: They are 50% off!!!