This shop has been compensated by Collective Bias, Inc. and its advertiser. All opinions are mine alone. #samsungtargettech #CollectiveBias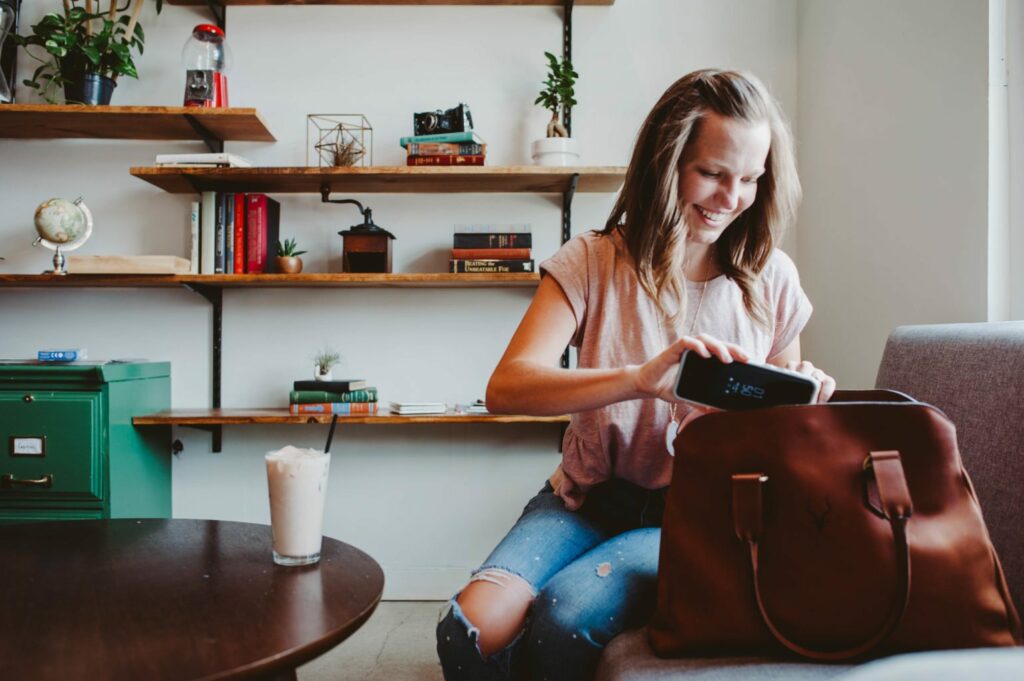 When I graduated college I instantly missed being able to get ready for "back to school." I literally felt a void as August rolled around and I didn't head to the stores for college-ruled notebooks and new pens. Not to mention a couple new wardrobe staples and a new lunch box (got to love lunch boxes!!!) It was one of my favorite times of the year! I loved being able to load up on new supplies, set goals for the new year, plan my schedule, and pick all the right tools to help me do my best. The planner in me thrived in the Back to School hustle where I dreamed of kicking booty, socializing, and having the cutest notes in class.
But then I realized that didn't have to end when my school years ended. In fact, it is more important than ever to get "Back to Work" ready when you are in a job or, like me, own your own business! That first August I didn't have a job. I was post graduation and my last summer as a camp counselor and pre any kind of job. Not only did I have nothing to prepare for, I also had no money to spend on new pens. But then I got a job (finally) and I realized my dreams of getting back to school ready were, in fact, still very alive.
Today I am sharing my "Back to Work" tips and tricks for supplies, organization, and goals! It is important to pause and reflect every year on the gear we need to make our business successful!
HAVE A PHYSICAL & DIGITAL PLANNER
If you didn't catch it yet, I'm a sucker for colorful pens and taking pretty notes. A physical planner is HUGE for this. I love having one that I write things in – top 3 things I want to get done each day, upcoming posts, to-do lists, things I need to pick up at Target, birthdays, post ideas, general notes, etc. But I am also insanely reliant on my Google calendar! I schedule all my blog posts there (at least a couple weeks out if not months), I share a personal calendar with my husband, I have birthdays that are scheduled annually, and really if it isn't on that calendar, it doesn't happen! What I love the most about it is that I can check it on my phone, my desktop, my laptop, or anywhere with service and a device!
BUY TECH THAT HELPS YOU GET THINGS DONE
Laptops are an obvious investment for school and work – especially my job as a blogger. I love my desktop at home but I need to have a computer that can be as on-the-go as I am. But one thing we can overlook is a quality cell phone. As a lifestyle blogger & photographer (and shop owner!) I use my smart phone for everything (I don't have a work landline!) This year for back to school I upgraded my three year old phone for the Samsung Galaxy S8+ at Target while I was gathering up all the rest of my supplies!
I'm a huge fan of the infinity screen so that I can get the best Instagram & Pinterest breaks a girl could ask for. It's also water resistant (AKA made for me) – I don't know why but coffee always jumps out of my cup in the mornings! But the real gem is the camera – so good!
If you're ready for an upgrade too, you can grab the GS8 or GS8+ at Target and get a $200 Target GiftCard(TM)! So grab a phone and stock up on all the other back to work essentials!
PS: Make sure to check back HERE for any future promotional updates that might be available with the purchase of a GS8 or GS8+ from Target!!
USE PRETTY SUPPLIES THAT MAKE YOU SMILE
This sounds silly but it is totally real. When you have that cute pen pouch filled with your favorite pens and a planner that make you happy every time you look at it, you will be much more invested in writing in it. You'll want to set goals, cross things off, cart it around with you. Having supplies that you actually enjoy using change your demeanor toward work.
TAKE THE TIME TO REFLECT
January screams "make goals" but the rest of the year it can fall by the wayside if we don't take the time to reflect. Sometimes just the word goals can also throw me for a loop. The overachiever/ school lover in me craves growth and deadlines and productivity but the human in me can get overwhelmed by the expectations I place on myself. So I have a love/hate with goals because I hate failure. Back to School is a good season to revisit goals or make new goals. Her are my goal rules:
Goals are to help you move in the direction you want and help use your gifts, talents, passions best. You should feel free and empowered.
Goals are meant to be refined, changed, reset, and accomplished. – AKA they are flexible. They make sure you are going the direction you want but they can be changed, finished, or scratched off as you live life and move forward! Don't let goals box you in and overwhelm you.
Back to School season is for making new goals but also reflecting and refining. Sit down with a new pen and a blank journal and fill it up.
So if you are a girl boss like me and missing that "Back to School" rush, don't let it pass you by! Take it as a sign to get "Back to Work" ready – refresh, create, plan, and dream! What are some of your favorite supplies?