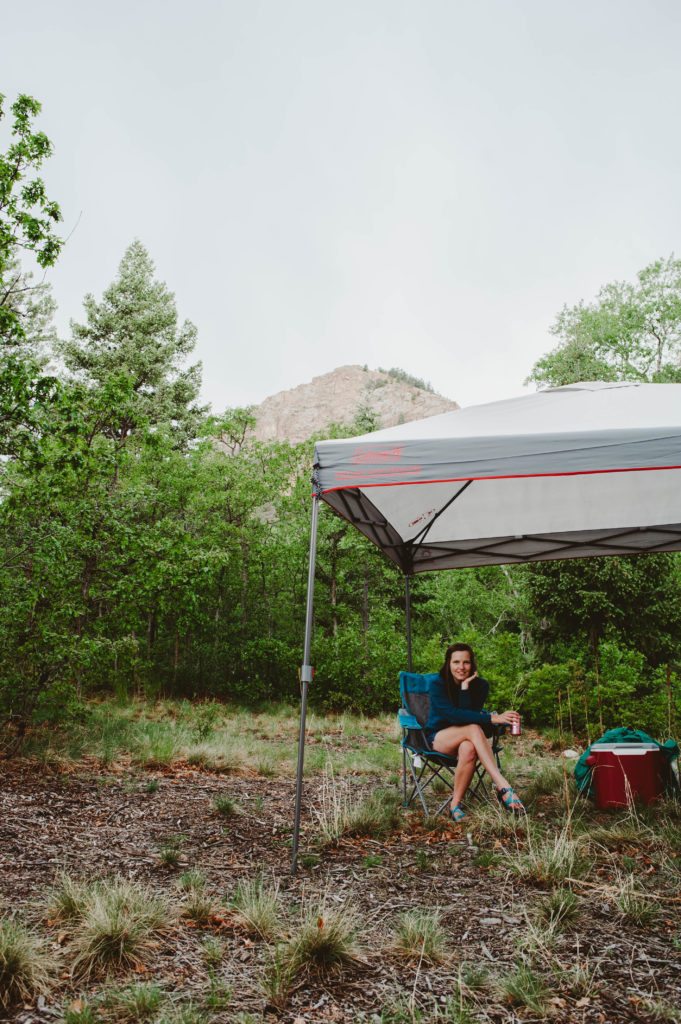 Thank you Coleman for sponsoring this post & encouraging us to get outside this summer! All Opinions are my own.
Memorial Day Weekend is always the mark of summer. Here in Colorado school ends just days before and this weekend always welcomes you to break. Everyone plans camping trips, fishing trips, BBQ's, ultimate Frisbee tournaments, family gatherings, and all things outside! We did too, I mean, it is tradition and it is so fun to go hiking in shorts and not worry about snow drifts 😉 Bruce had Monday off so we planned a day date for us to get outside and get to the mountains. We (read: I) needed a little regrouping and to be miles away from computer screens and cell phone service. We also just got some new Coleman gear from Target that we were eager to break in (and cover in mud 😉 ) When the weekend approached rain was in the forecast all three days. Bum bum bum.
I'm not going to lie, I cried. I was so looking forward to this adventure and the rumble of thunder as I was packing my gear felt more like a curse rather than a joyful sound. I want to point out that the fact that I was crying was a reflection of my need to go to the mountains and regroup. There is something about being outside, getting away, listening to the water rush down the river, and just resting – it nourishes and revives the soul.
So we went anyways because my husband knew I couldn't stay at home and stay sane. Bruce packed up the car and said we would see what we could do. While you do have to be careful & wise around thunderstorms, it looked like it was only rain for the rest of the day and we should be good. So we threw in our rain jackets and went on our way.
The plan was to set up a home base where we could eat & rest and then we would hike around from there. When we arrived at the canyon, we were greeted by picnic tables full of families, people playing the guitar, and kids running around in the rain – we were not the only ones braving the rain to enjoy our day off outside. We passed them to get back to the end where there was room for us and set up our space. The rain stopped (it is Colorado so you really don't know what to expect) and we popped up our Coleman Instant Canopy. Since it wasn't super sunny at the time, we put the Sunwall on the side to give us some privacy from another family on the other side of the river. We could hear the kids laughing in the distance as they played in the river, the rush of the river, and the rustle of the leaves and that was about it. And the smells, oh! If you have never been to the mountains after a rainstorm – you need to. It smells so good! I just sat there inhaling the fresh air and staring at the view.
We brought along our Coleman 28qt Wheeled Cooler & two Coleman Cooler Quad Chairs to make home base which was the best idea ever because sitting on the ground would be a no-go with all the rain. The sun would peek out behind the clouds and it would sprinkle on and off. We hiked around during the breaks and came back to rest under our canopy. It was perfect protection from the rain showers (which is an added bonus!) We were out there for hours. Talking about life these days, making goals, encouraging each other, and regrouping. We stayed out until our tummies were hungry for dinner and the sun was getting low in the sky. We gathered everything up (which took about 10 minutes!) and made our way back to the car.
It was so worth it. And it may have even been made more beautiful by all that rain.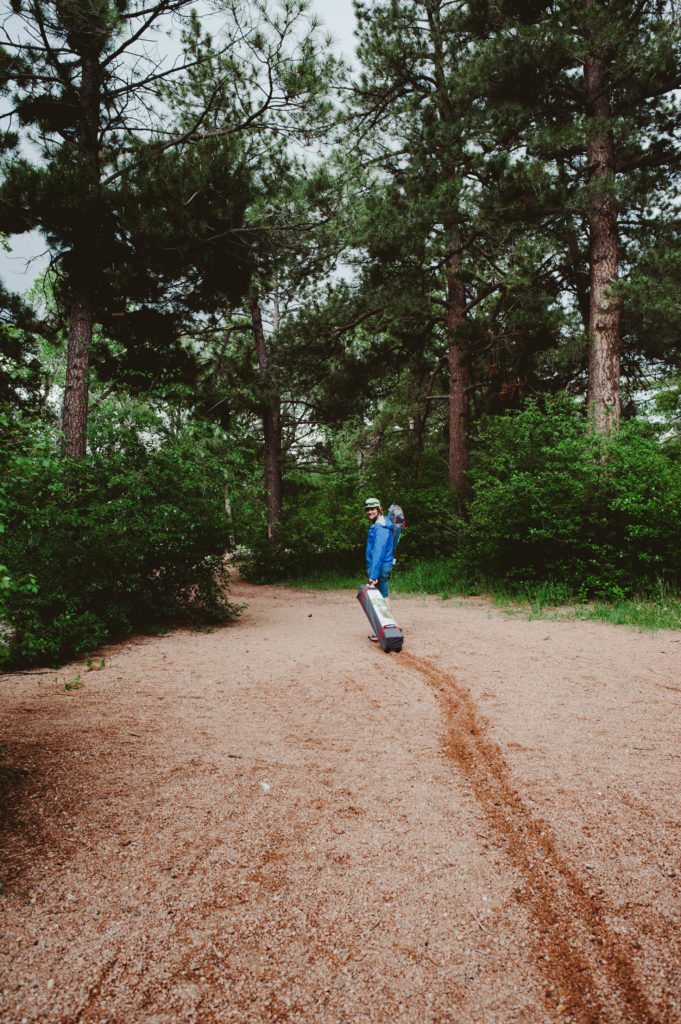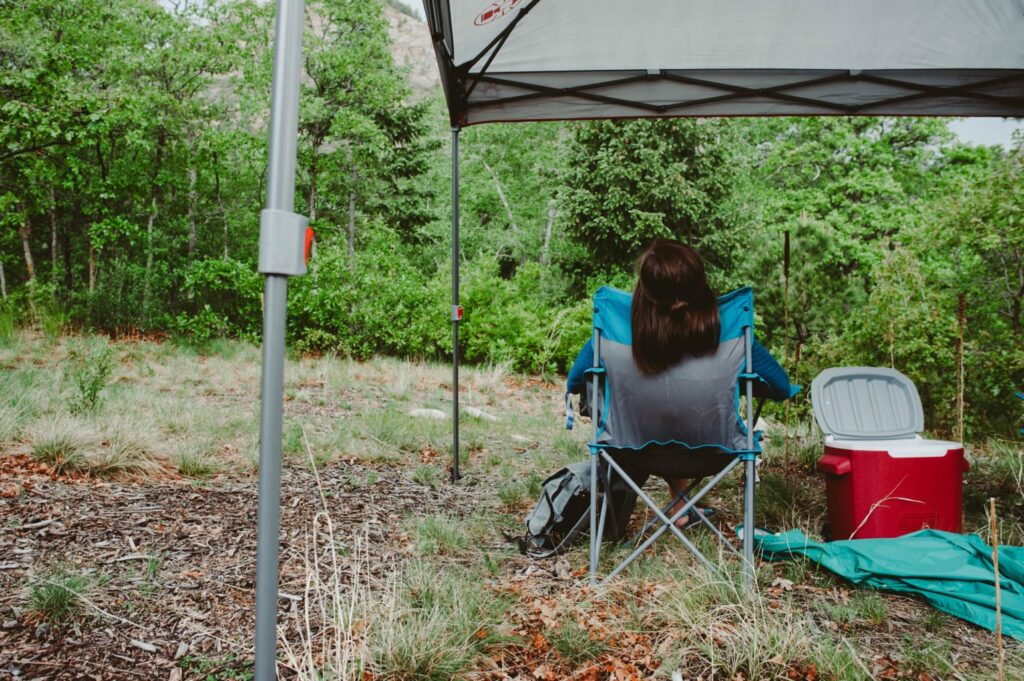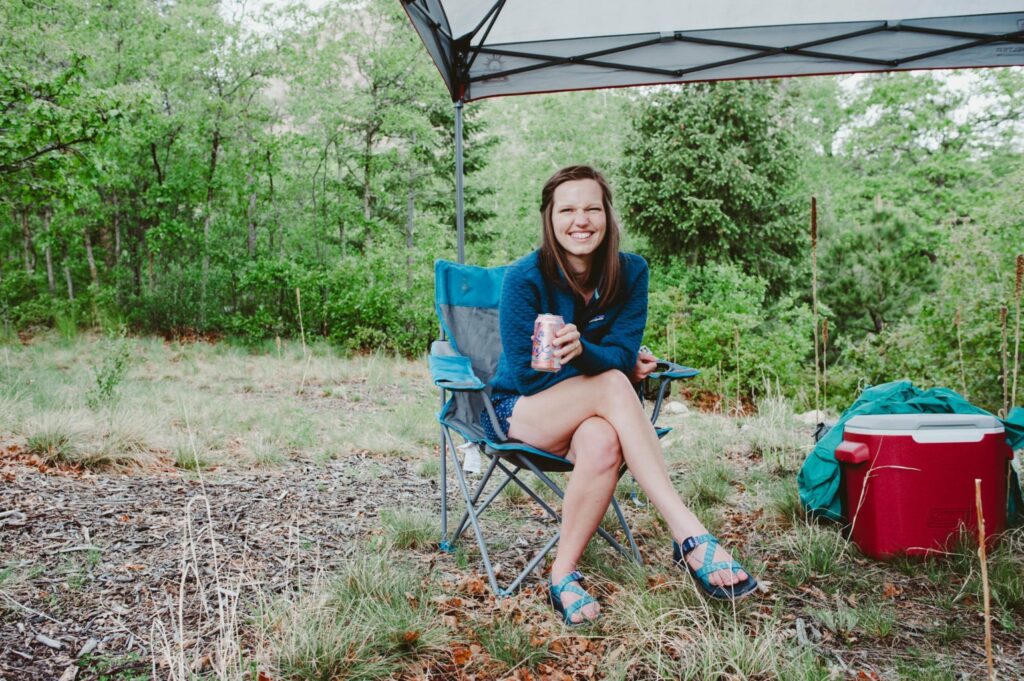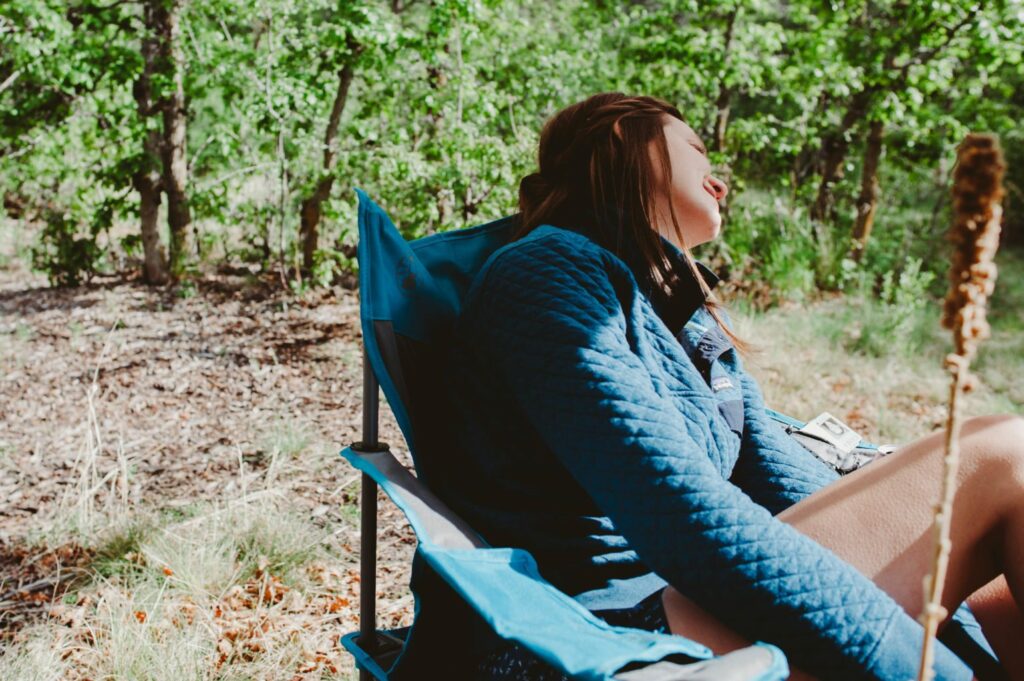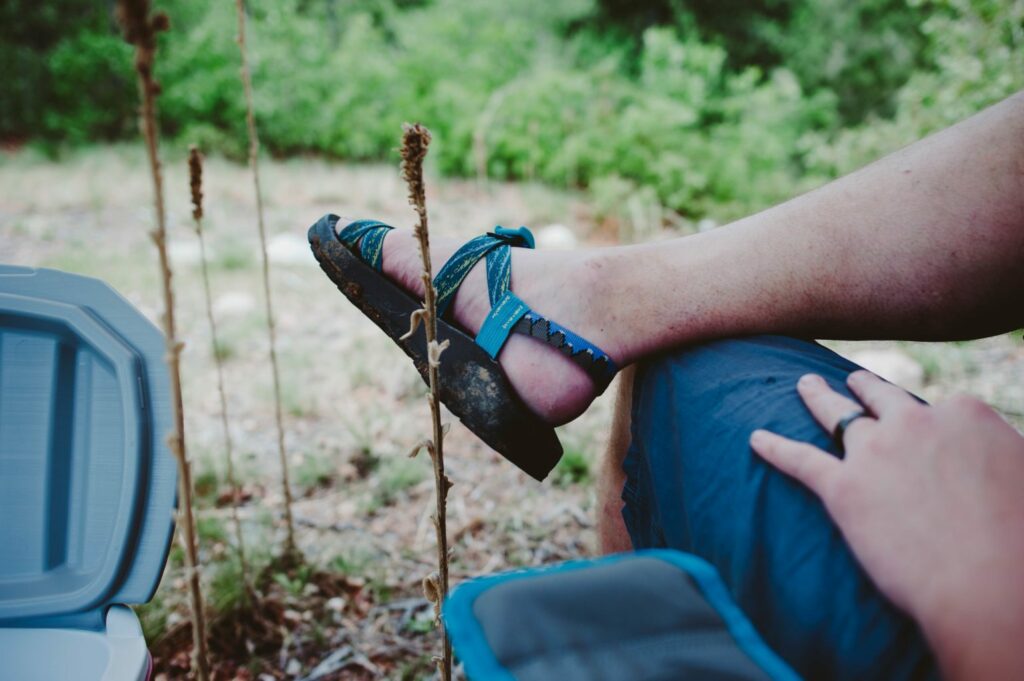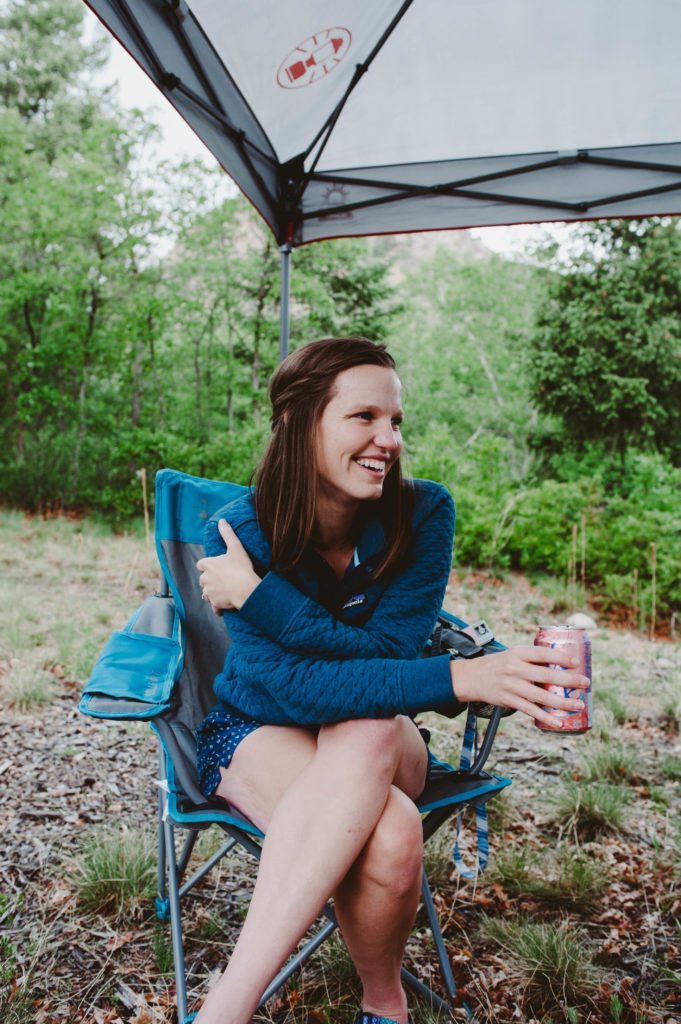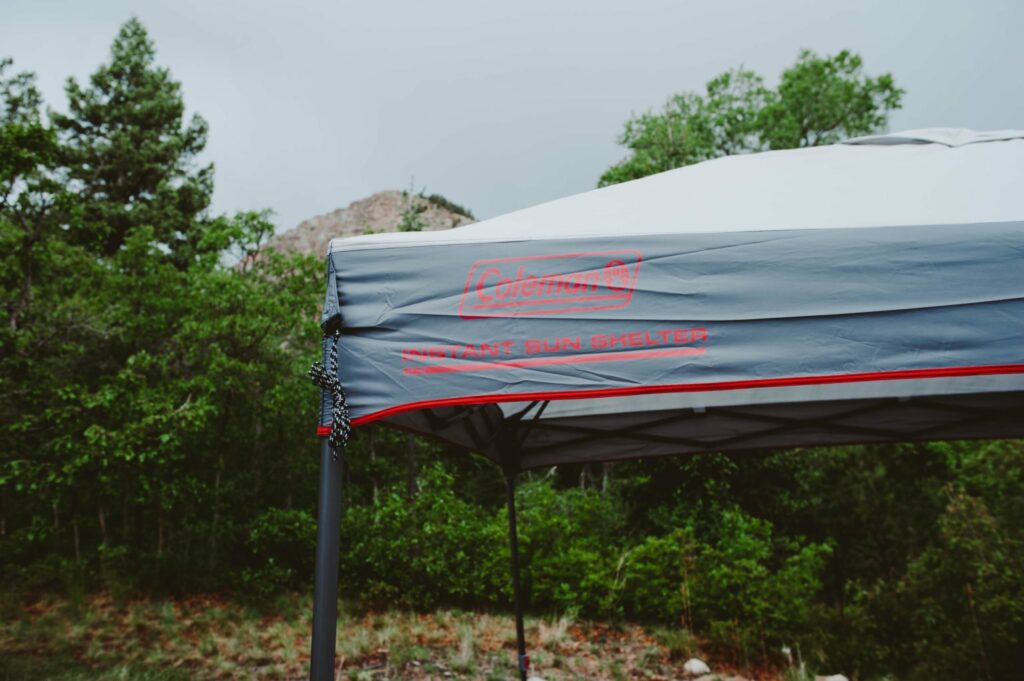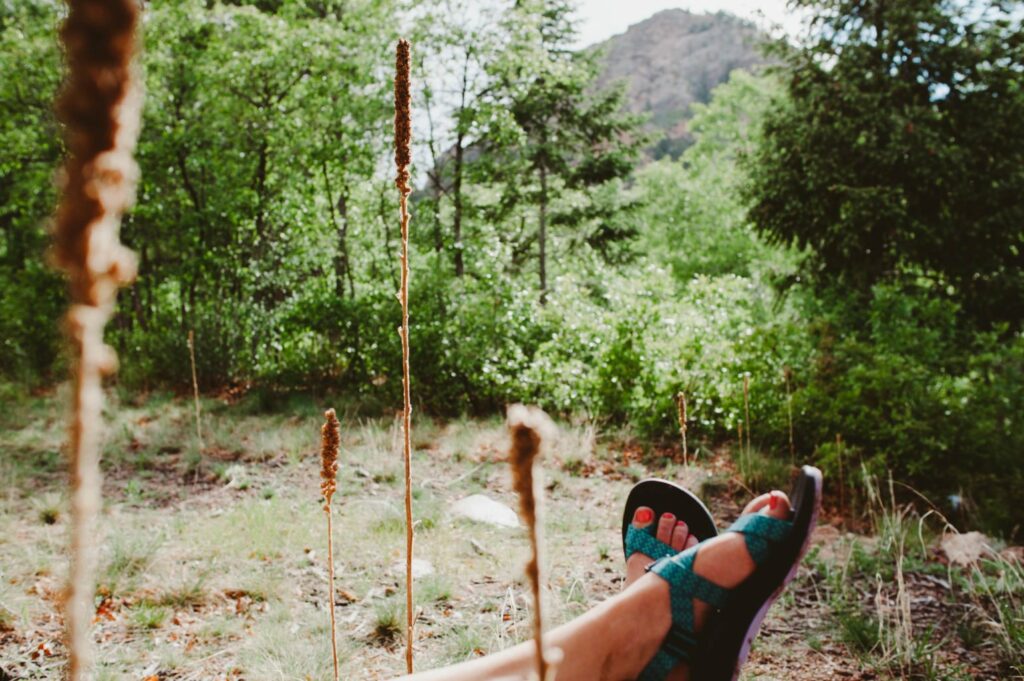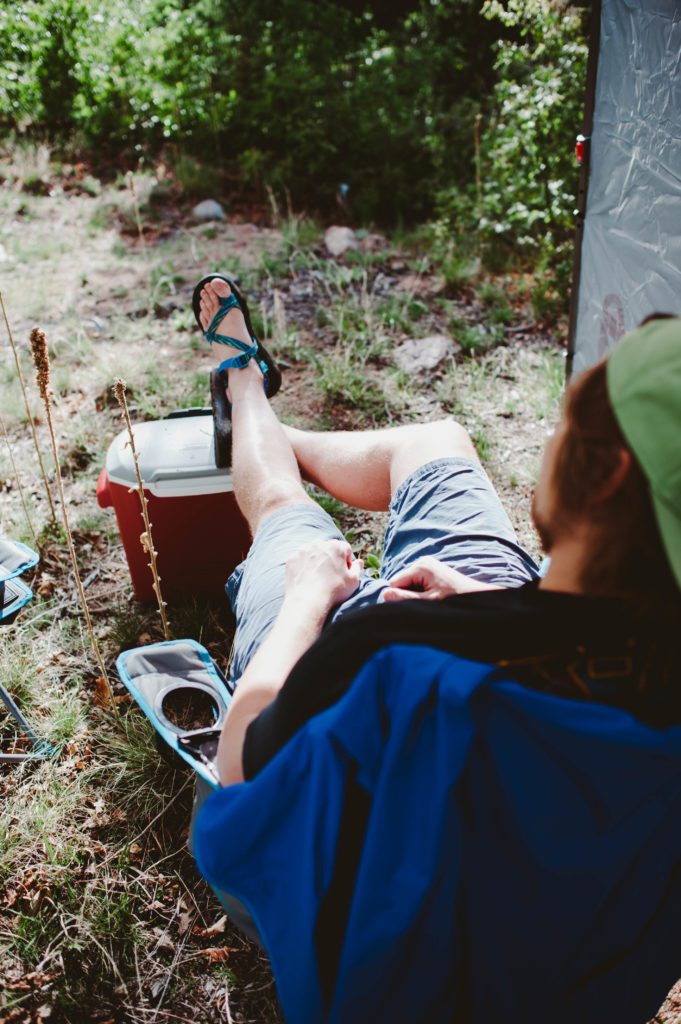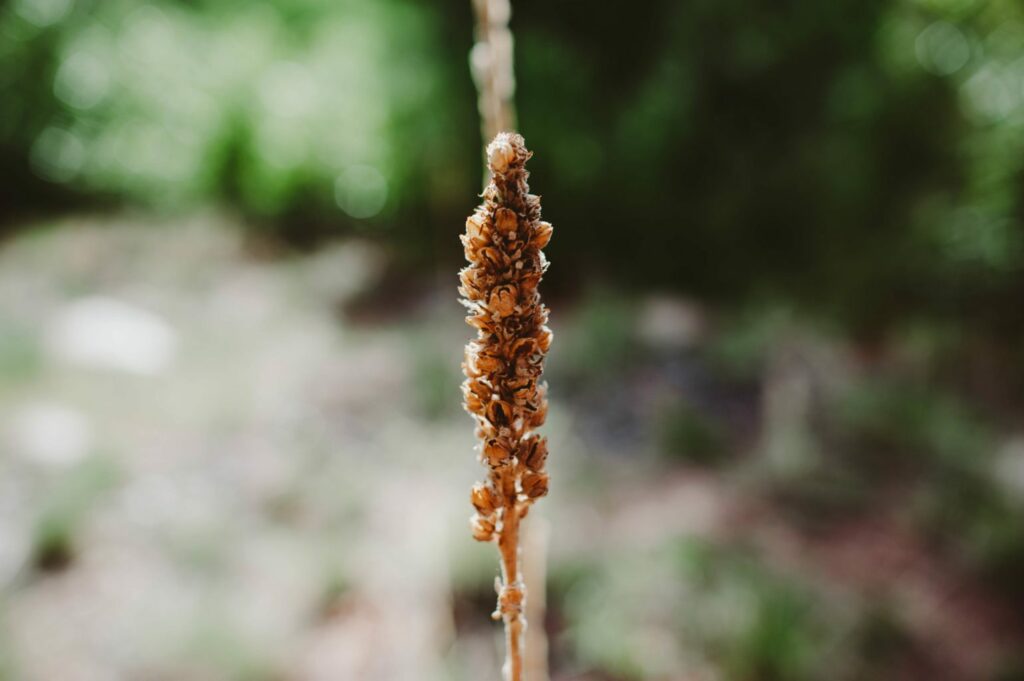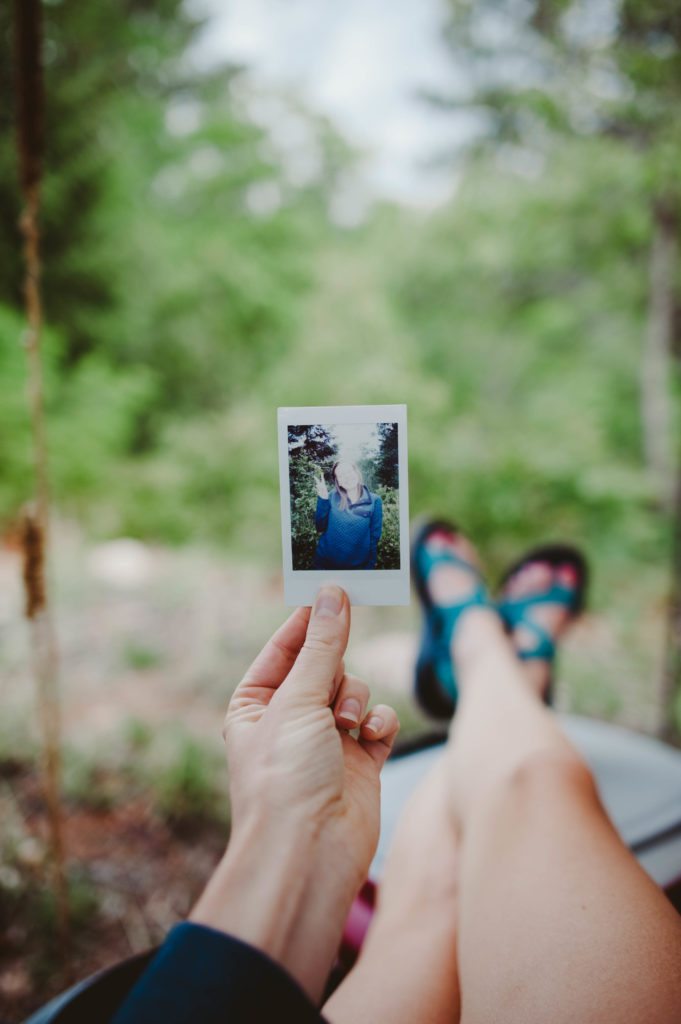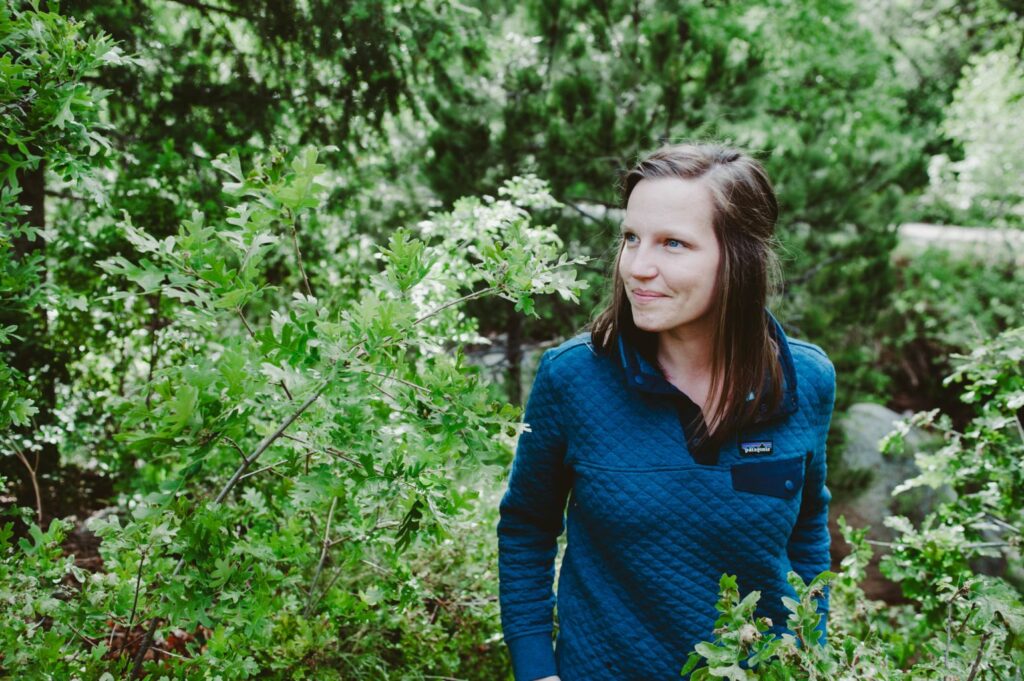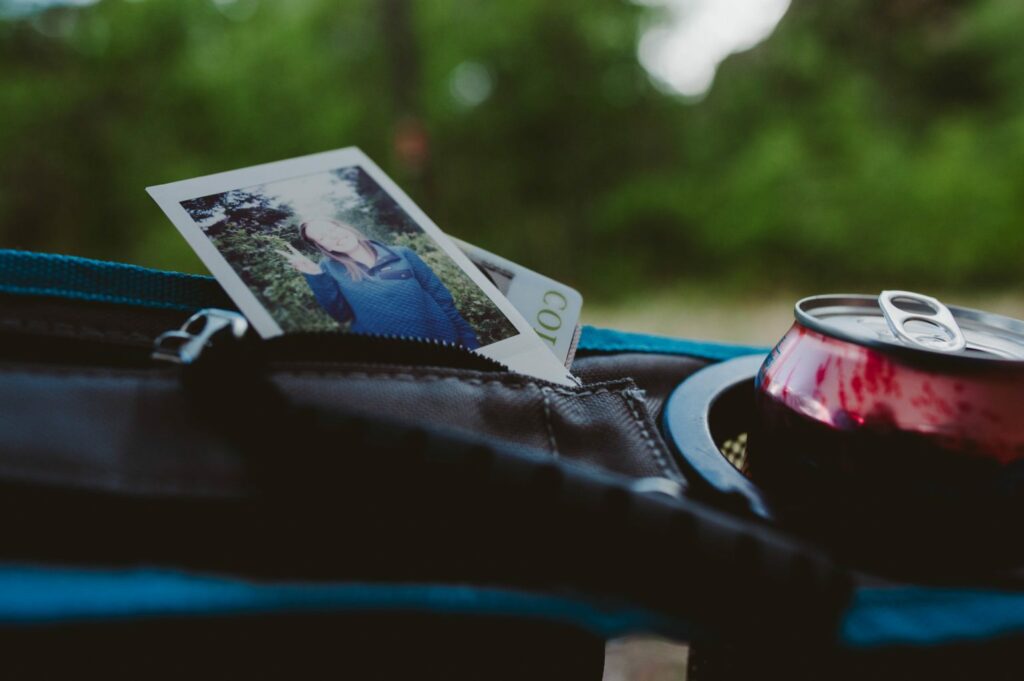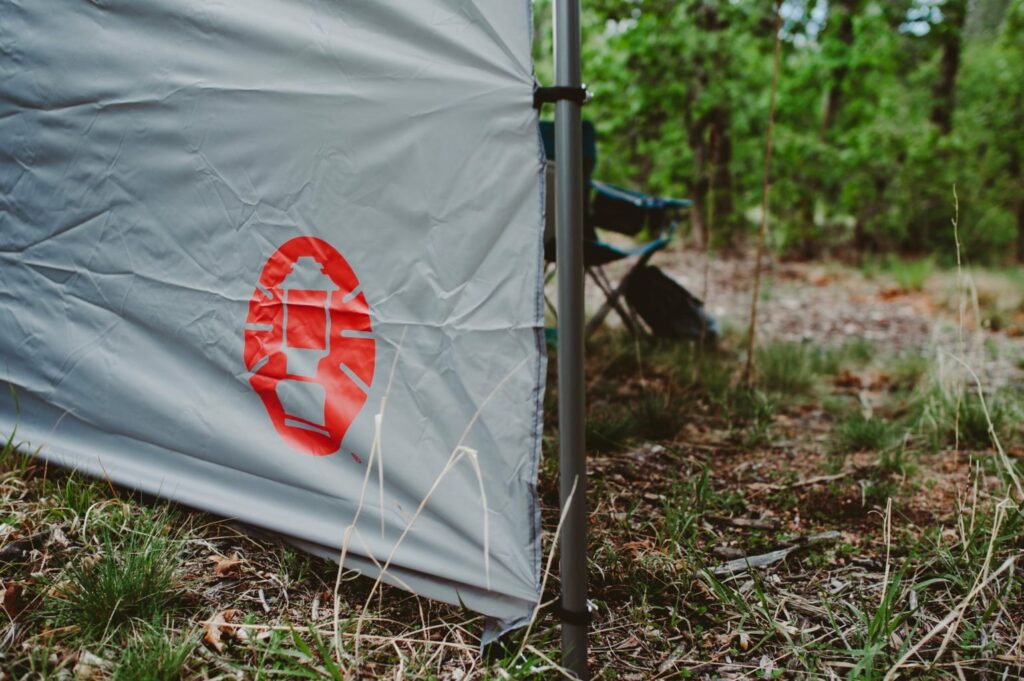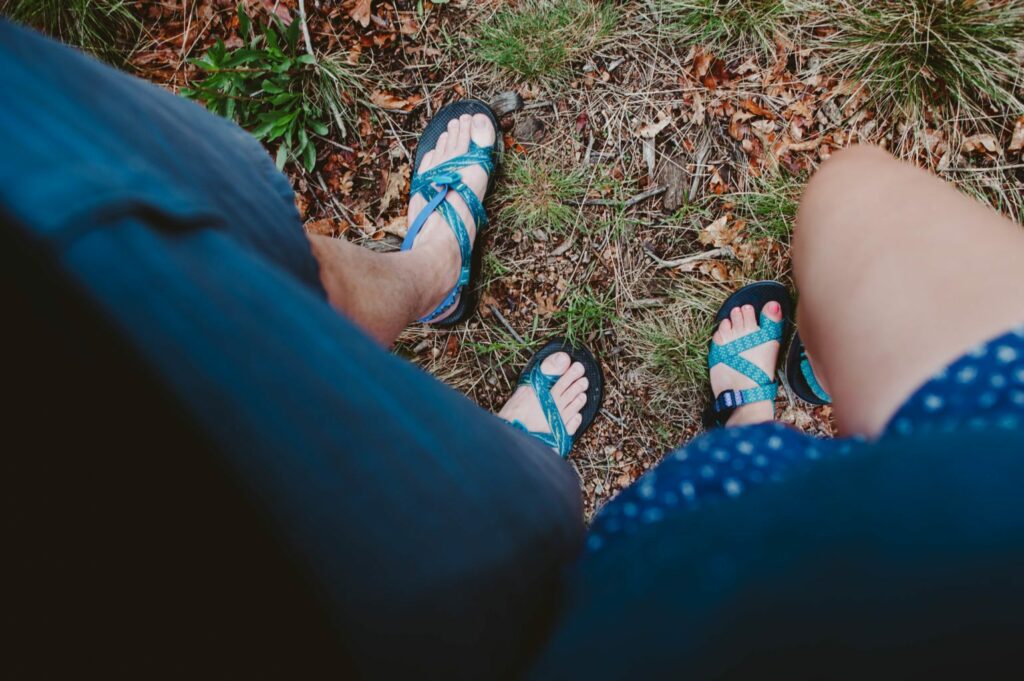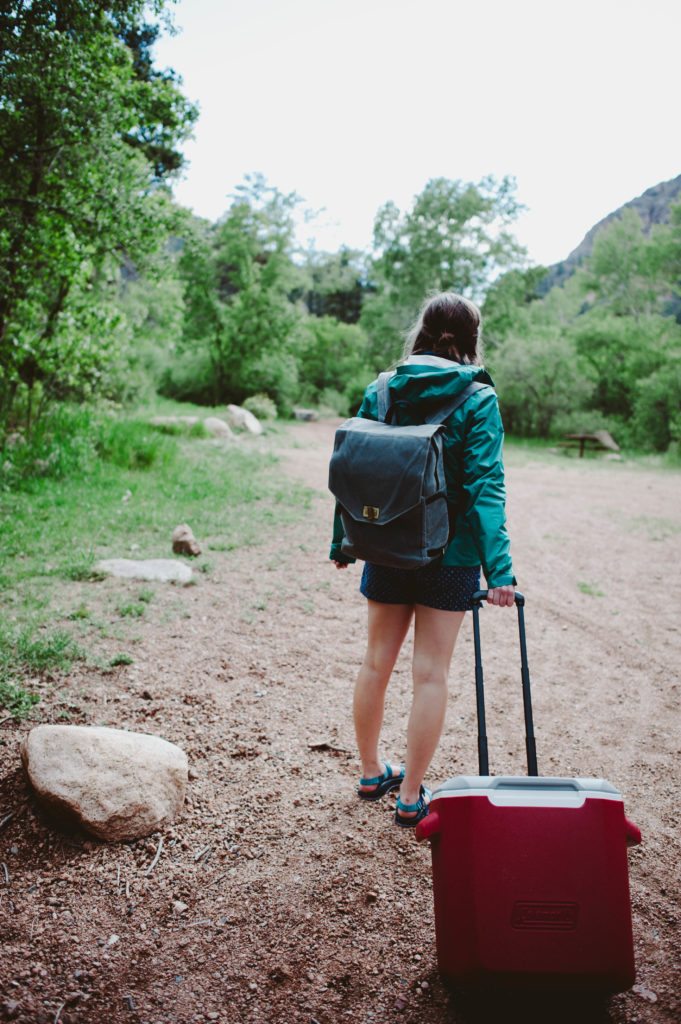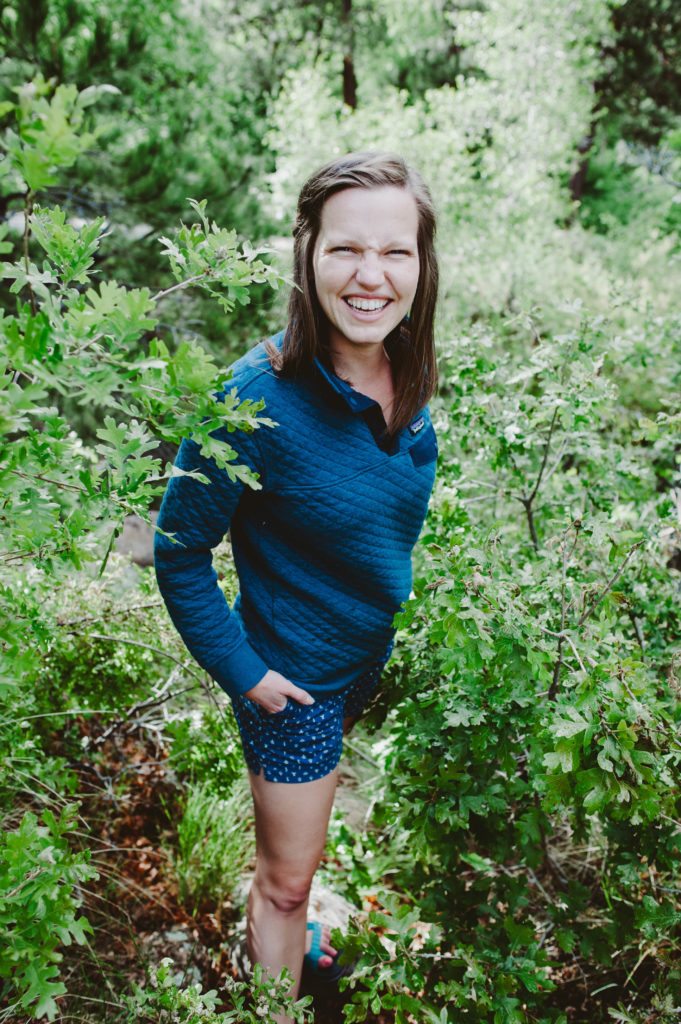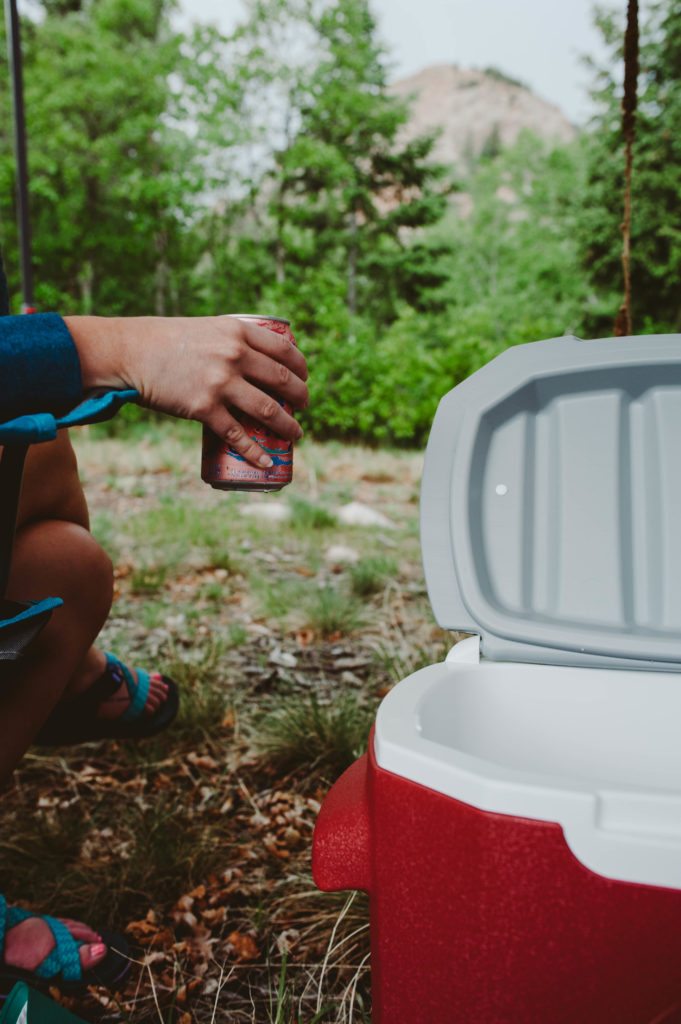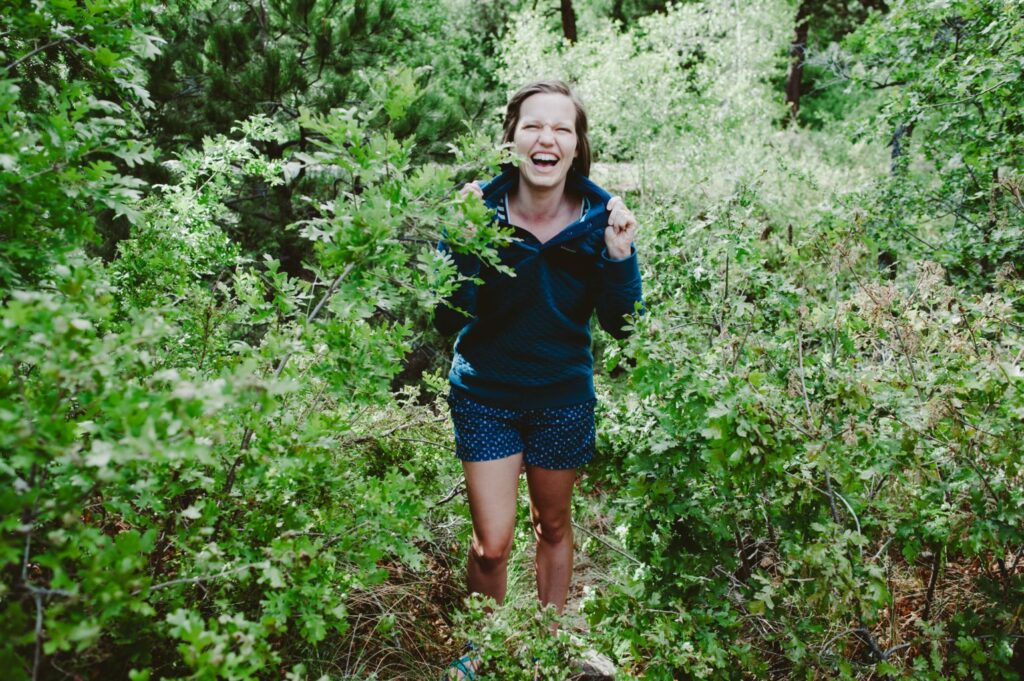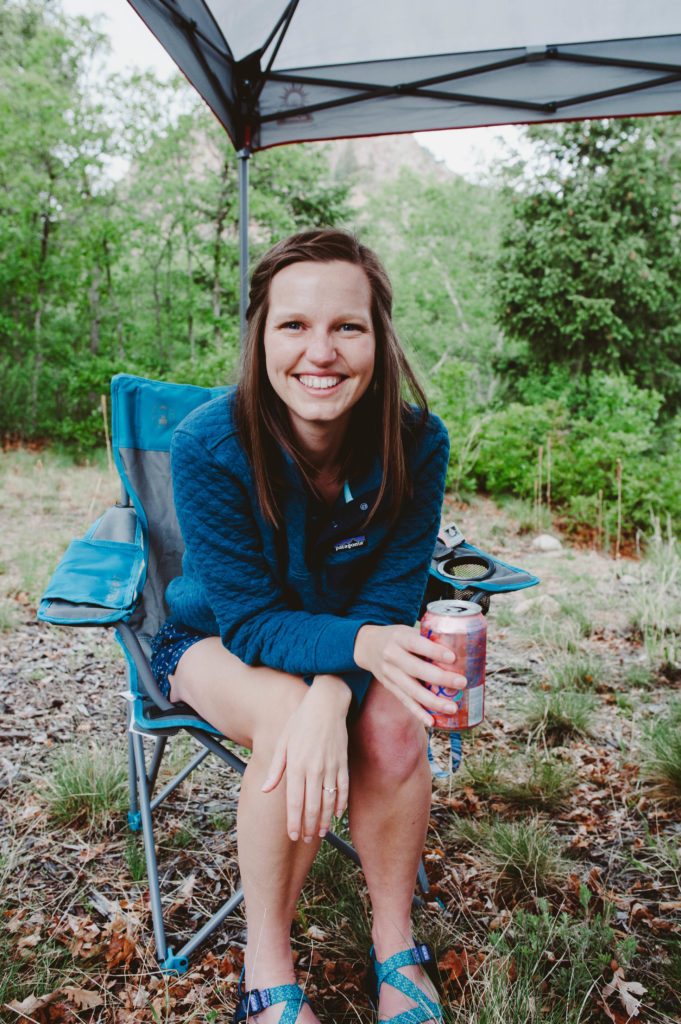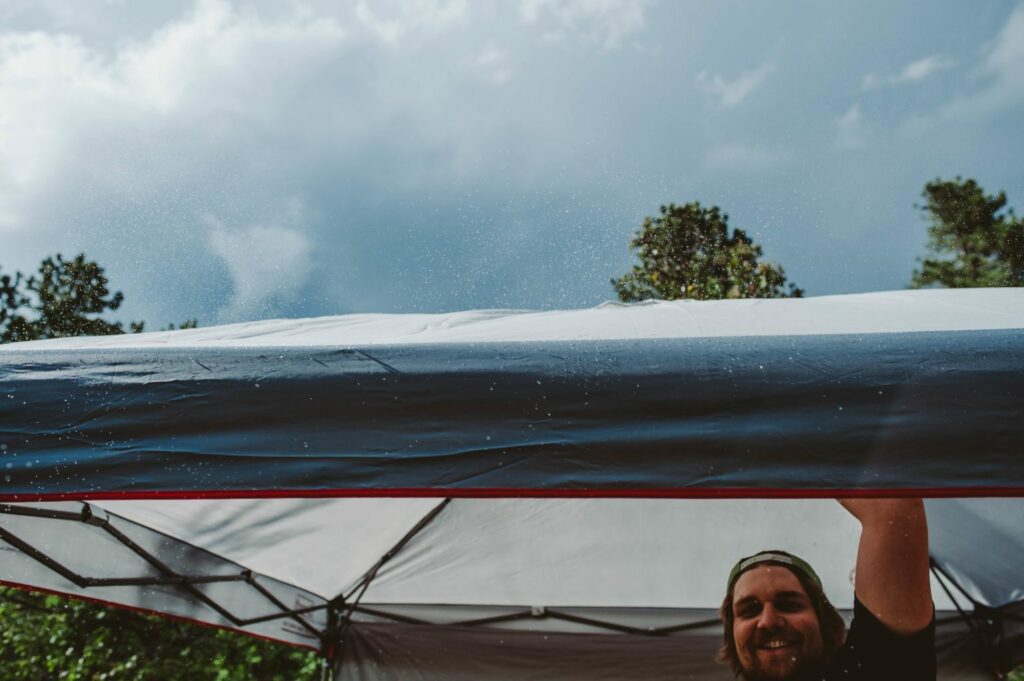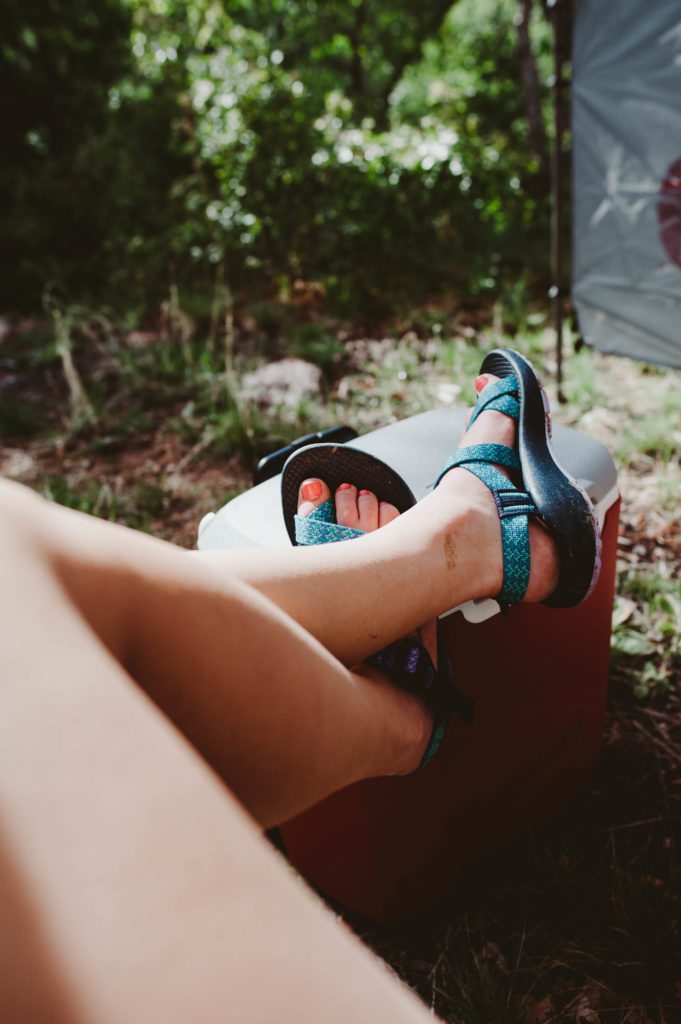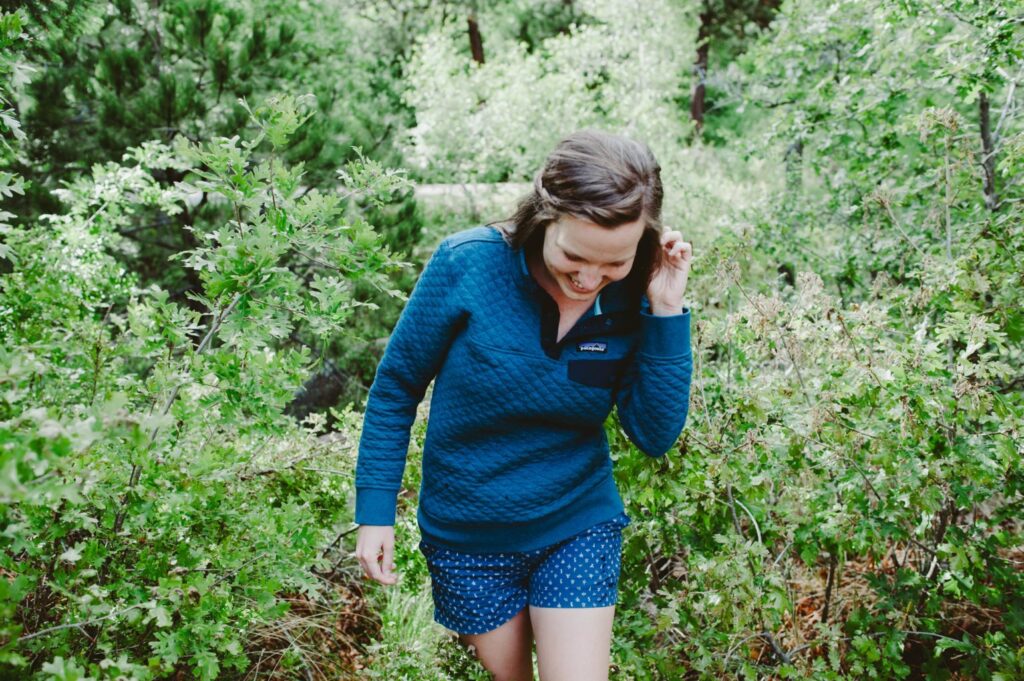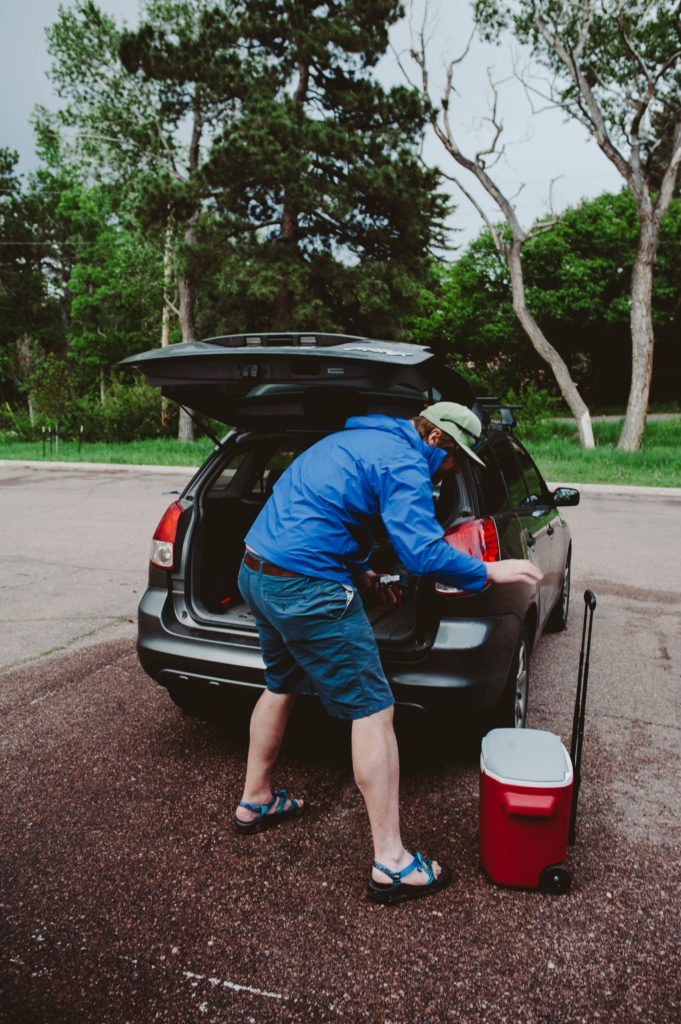 As you plan your summer adventures, be brave and go with the flow. New experiences may be waiting for you just around the riverbend (like my good friend Pocahontas always says!) Also make sure you get your Cartwheel app out when you head to Target because they have deals on all the Coleman gear you will need for your next adventure!