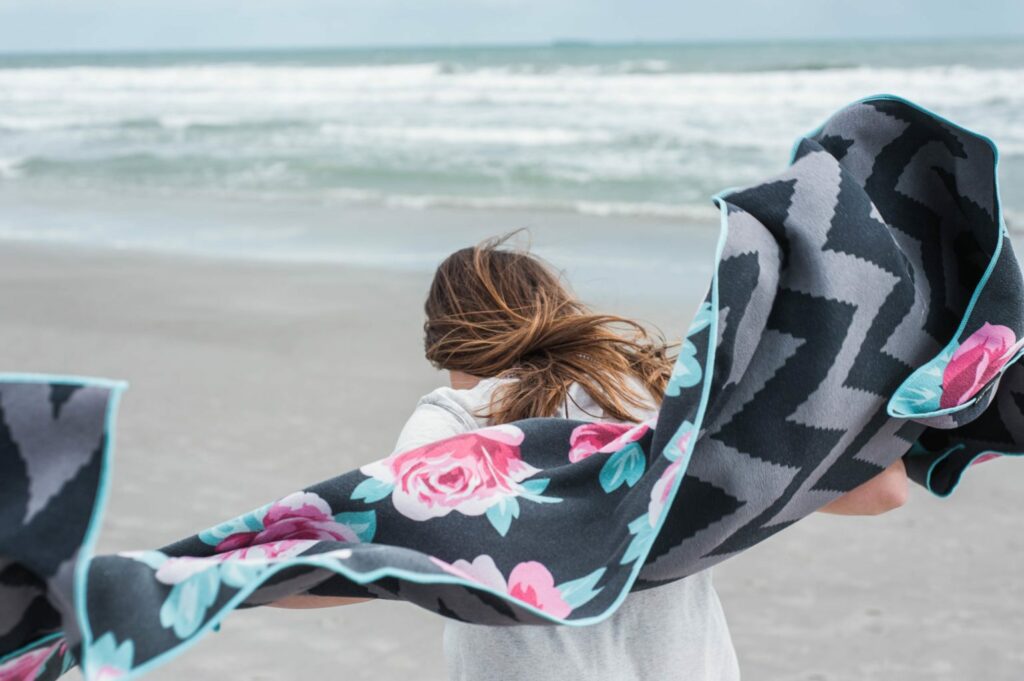 LOCATION: Cocoa Beach
OUTFIT DETAILS: Adventure Shirt || Nomadix Rose Water Towel || Denim High Rise Shorty
Bruce and I have apparently been trying to catch up on all the great movies we missed the last couple months. We were so busy around the holidays that we only had time to see Rouge One and Fantastic Beasts and Where to Find them (twice) .. Oh! And also Doctor Strange. But when the Oscar nominations were released, we realized just how behind we were. We managed to see La La Land, Arrival, and Moana this last week. Which pretty much sums up all the movies we've been to in the last 12 months. And it is pretty cool because I can 100% say that all the movies I've seen in theaters the last couple months are CRAZY GOOD. All that to say, I've been having a serious music crisis over here – switching from the Fantastic Beasts Soundtrack, the La La Soundtrack, and the Moana soundtrack. Too much good music to be currently obsessed with! Plus I recently gave into Hamilton (like a year late) and can also say that is on the "obsessed" list.
Back to the point (or at least the title, ) Moana is magical and I could listen to the music forever. "See the light where the sky meets the sea. It calls me. No one knows how far it goes. If the wind in my sail on the sea stays behind me. One day I'll know. If I go there's just no telling how far I'll go!" It's beautiful and magical – just like the ocean.
I've said it once – I've said it a million times – I wish Colorado had a coast. I always love when we take coastal adventures and I am mesmerized by the beauty of the ocean. I love the sound, I love the waves, I love the weather, I love the storms, I love the shells, I love it all.