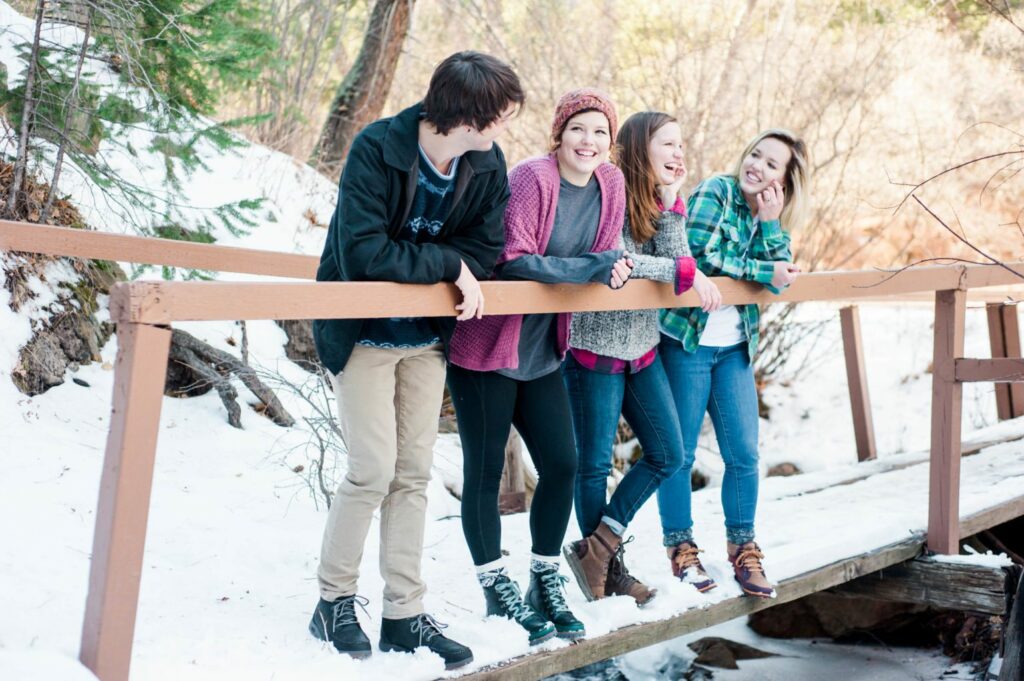 I grew up in a family of six – the oldest of four children. I never thought otherwise until later in life. Our house was loud, fun, adventurous, and there was always someone to hang out with. Christmas morning the first one of us awake would run into each room gathering the kids and running down to our stockings. We would watch Christmas cartoons, make a huge breakfast, open gifts, play with all our gifts, and it was mostly just the six of us (besides a guest or two for Christmas dinner.) We didn't have to make an effort to hang out together, we just always were together.
Now we are all adult children and not living in the same home or even same state. Two (almost three on Saturday!) of us are married adding two more bothers to the clan and Chris (the baby) is a junior in college. We have to make and effort to see each other now. We no longer get to run from room to room, head down to the breakfast table waiting for everyone to gather. We don't steal each others clothes (as often) since our closets are miles away. But maybe all that makes the time we get together sweeter. All the years of just the four of us that is now turning into families of our own across the states. But coming home always feels like home.
Everyone was homeward bound for Christmas break and Colorado was just as beautiful as always. So we laced up our new Chaco shoes and hit the trails together. Over the river and through the woods – laughing all the way. The crunch of the snow, the sound of the birds, the smell of pine, and conversations that were serious and silly.
Details: Woman's Fields in Ponderosa Pine Size ||Women's Barbary in Topaz || Men's Brio Boot in Black || Women's Natilly Boot in Chocolate Brown