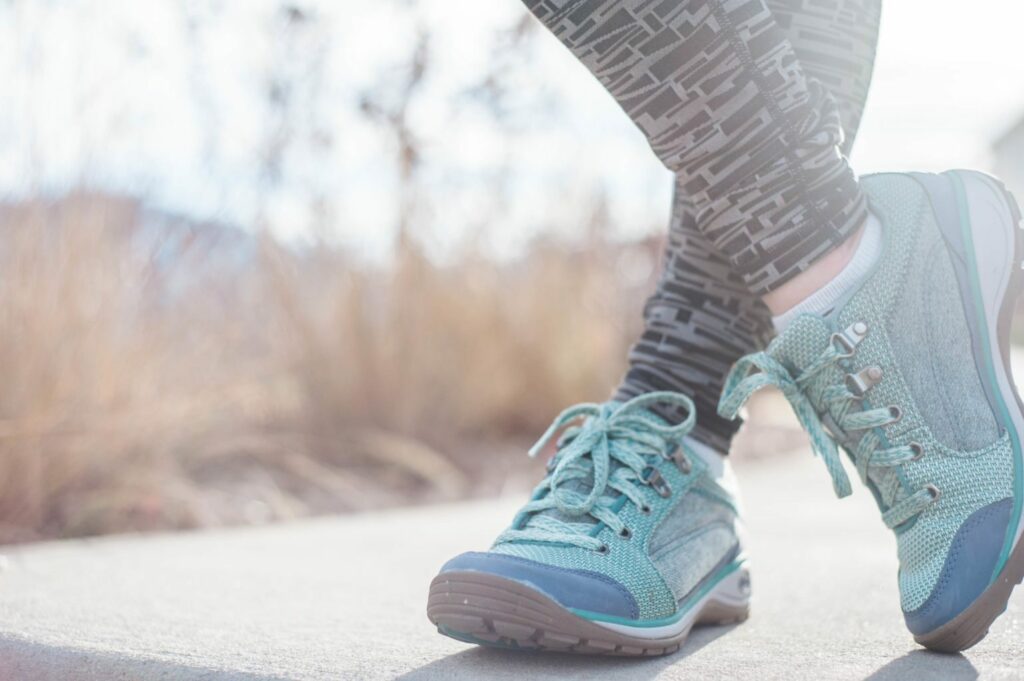 Location: Around the Block
Details: FLYJOY Bars || Chaco Tennis Shoes || Patagonia Fleece ||Lucy Activewear Leggings
Thank you FLYJOY for sponsoring this post. 
As the days get colder, it is easier to say tucked up inside. Finding that motivation for adventure and outdoor play is a little lacking – especially when you have to change out to your slippers 😉 However, you'll be amazed at what a little crisp air can do! Here are three of my favorite ways to get moving in winter weather!
Go for a Walk
This one is one of my favorites and something Bruce and I try to do often. Since we both work at home, we like to make an effort to get out of our house and out in the fresh air. Depending on the day we layer more or opt for boots when it snows. The brisk walk is enough to get our booties moving, our hearts beating faster, and our lungs full of fresh air. We also find we have some of our best conversations as we walk away our stresses and frustrations.
Plan Winter Activities
Winter activities usually need a little more thought up front to plan but are so fun. Ice Skating, Snowshoeing, Sledding, Skiing, Hiking, etc all are GREAT workouts and insanely fun. Get some of your favorite winter activities on the schedule (or get out with your kids on the snow day!!)
Try New Classes 
There are so many fun types of work out classes around Colorado Springs and I am sure there are some where you are also. Think yoga studios, Zumba classes, or Pure Barre. In fact, I'm planning on taking my first Pure Barre class in January and I am so excited about trying out something new! Since it is so chilly outside, why not move your booty inside and get with a group of people who can keep you motivated!
Make sure you bring along the food you need to stay energized! It is still super important to stay hydrated and fed even when working out in colder temps. I love throwing some FLYJOY bars in the my bag for some long-lasting, healthy, great-tasting energy from ingredients like quinoa, chia, flax and nut butter to help keep my body happy!