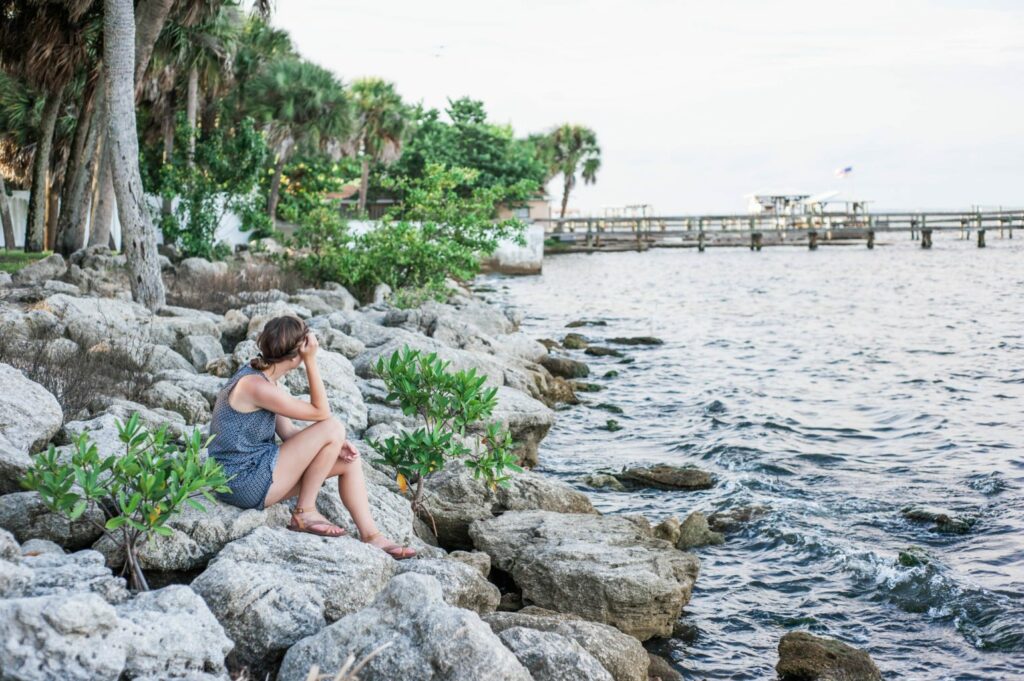 LOCATION: Cocoa Beach, FL
OUTFIT DETAILS: Sofia Chaco Sandals (c/o) || Printed Romper
Our time in Cocoa Beach was wonderful. There were so many things we loved about the town, the weather, and the views. We spent our days working & finding little adventures along the way. We also made it out goal to stay on the coast as long as possible. That's what you do when you are from a land locked state 😉 And when you're on the coast, it is easy to find a million things to do right on the water! We found this place called Squid Lips and settled there for dinner that night. We ate fresh Fish & Chips while we sat on the beach and watched the sunset. It was pretty incredible.
Like I cannot believe this is a normal night for some people (but I guess they think that about my Colorado mountains too!) I'm used to a little chill in the air as the sun sets. One of my favorite things about traveling to warm places is not needing to always think about layering later. You can just continue on with your day, adventuring around with no need to go back to the car or carry around extra clothing. These Chaco sandals are also magic for walking around long days.
We of course stopped to take pictures on the rocky shore because it was incredible and we documented our beach side dinner because it was amazingly tasty! Props to my mom for taking adorable pictures of my and my little sis and also props to my sister for having a twin laugh – I mean, are we related or what?!