I guess summer is alive over here in the Mayberry house. I am overproducing on the ice cream front and taking up all the room in the freezer these days. Feel free to come over and eat your way through the goodies – I'm getting in trouble for being a freezer hog 😉
Now, please don't hate me, but I don't like the peanut butter and chocolate combo. YIKES. But I made this for the people who frequent this house the most (shout outs to: Bruce the husband, Josh the basement dweller, and Meg the best friend). Oh, also Chris the little brother who came over and had the first bowl of this to make sure it tasted good and I wasn't sharing a crap recipe with you all! He gave it a thumbs up – so now you can try it for yourself.
INGREDIENTS
1 Cup Milk
1 Cup Heavy Whipping Cream
1 Tbs Vanilla
2 Eggs
1/2 Cup Sugar
1/2 Cup Peanut Butter
6 Reese's Peanut Butter Cups
HOW TO
In a pan on medium heat, heat up the milk and whipping cream on medium heat until it simmers.
In a separate bowl, whip the eggs and sugar together until fluffy.
Add vanilla to milk mixture on stove.
Slowly add the simmering milk mixture to the eggs and continue whisking together.
Once all mixed, set in fridge until completely cool (4-6 hours)
Pour mixture into ice cream maker and follow manufacturer's instructions (usually let mix about 20-30 minutes.)
Cut up Reese's Peanut Butter Cups into chunks.
Add Reese's chunks to the ice cream maker about 15 minutes into mixing.
Heat up the peanut butter in the microwave for about 20 seconds until melty.
Place ice cream in freezer proof container and pour the peanut butter in using a spoon to swirl it through the ice cream.
Let freeze for 5+ hours to achieve an ice cream consistency.
PS: I am using the KitchenAid Ice Cream Maker attachment for all these recipes and I love it! I recommend it if you already have a KitchenAid and are wanting to get into making ice cream!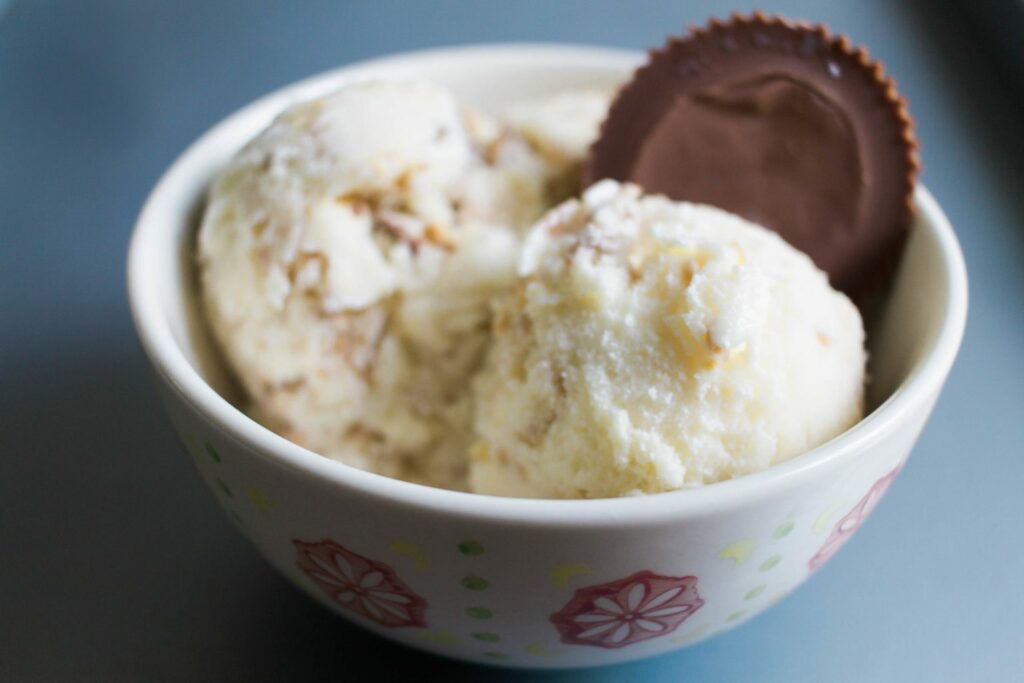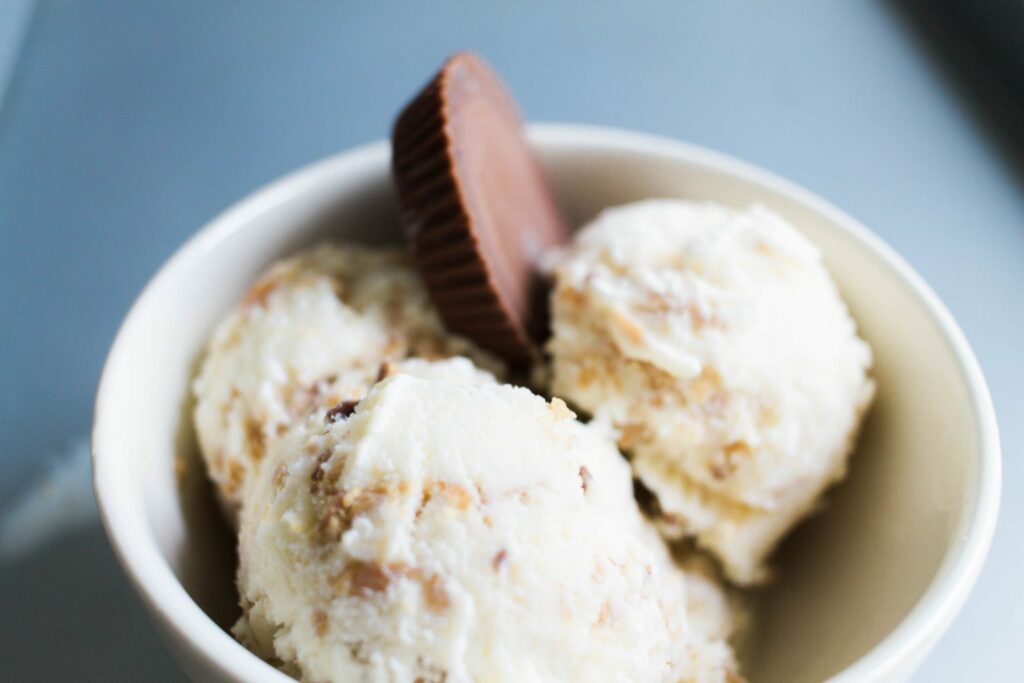 xoxo, elizabeth