When I get into ice cream making moods, my cravings are swayed by the grocery store sales all the time! Fruit ice creams call to me and I honestly cannot get enough of them. They are like the fancy, elegance of sorbets but with the smooth, creamy, thickness of old fashioned ice cream. The mixing of the two are simply magical. So you'll never guess but strawberries are in season and were on sale so they made their way into my cart and into my ice cream.
Growing up I was never a huge strawberry ice cream fan. I think a large part of that was because we only got strawberry ice cream in the Neapolitan variety and I did not like my food touching – therefore, didn't like Neapolitan ice cream or the ice creams that composed it. But then I learned that you can make a mean strawberry ice cream with fresh strawberries and it is nothing but refreshing!
INGREDIENTS
1 Cup Milk
1 Cup Heavy Whipping Cream
1 Package Strawberries
2 Eggs
1/2 Cup Sugar
1 Shot of vodka (the alcohol will burn out)
HOW TO
In a pan on medium heat, mix berries and vodka until berries are soft and fragrant.
In a separate bowl, whip the eggs and sugar together until fluffy.
Add berry mixture to the bowl.
In the same pan, heat up the milk and whipping cream on medium heat until it simmers.
Slowly add the simmering milk mixture to the eggs & berries and continue whisking together.
Once all mixed, set in fridge until completely cool (4-6 hours)
Pour mixture into ice cream maker and follow manufacturer's instructions (usually let mix about 20-30 minutes.)
Enjoy right away for a soft serve taste or place in freezer proof container and let freeze for 5+ hours to achieve an ice cream consistency.
PS: I am using the KitchenAid Ice Cream Maker attachment for all these recipes and I love it! I recommend it if you already have a KitchenAid and are wanting to get into making ice cream!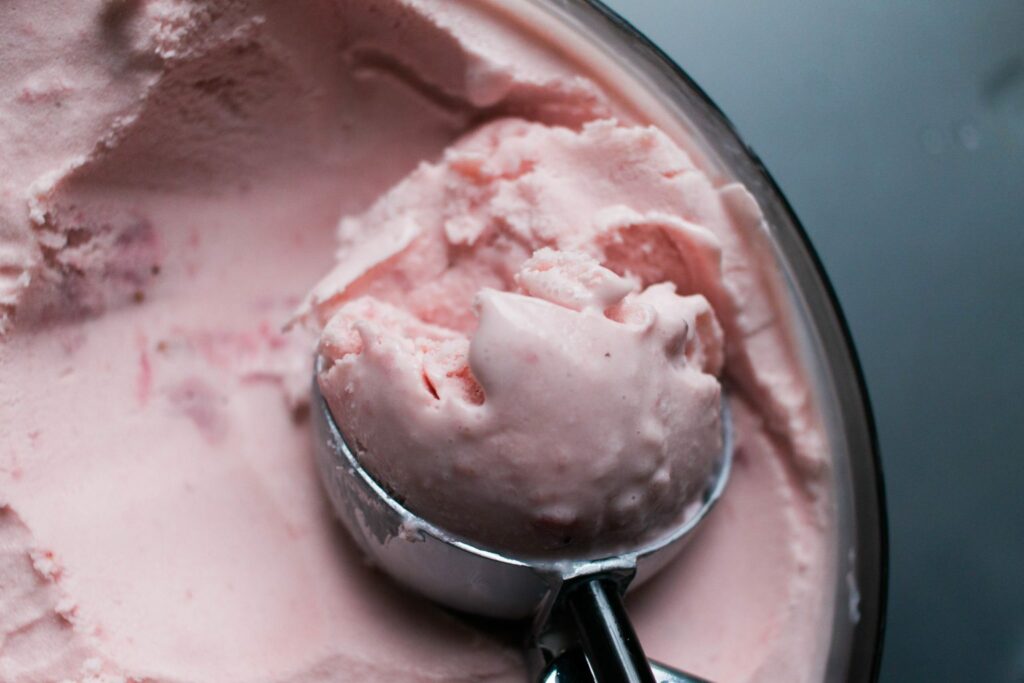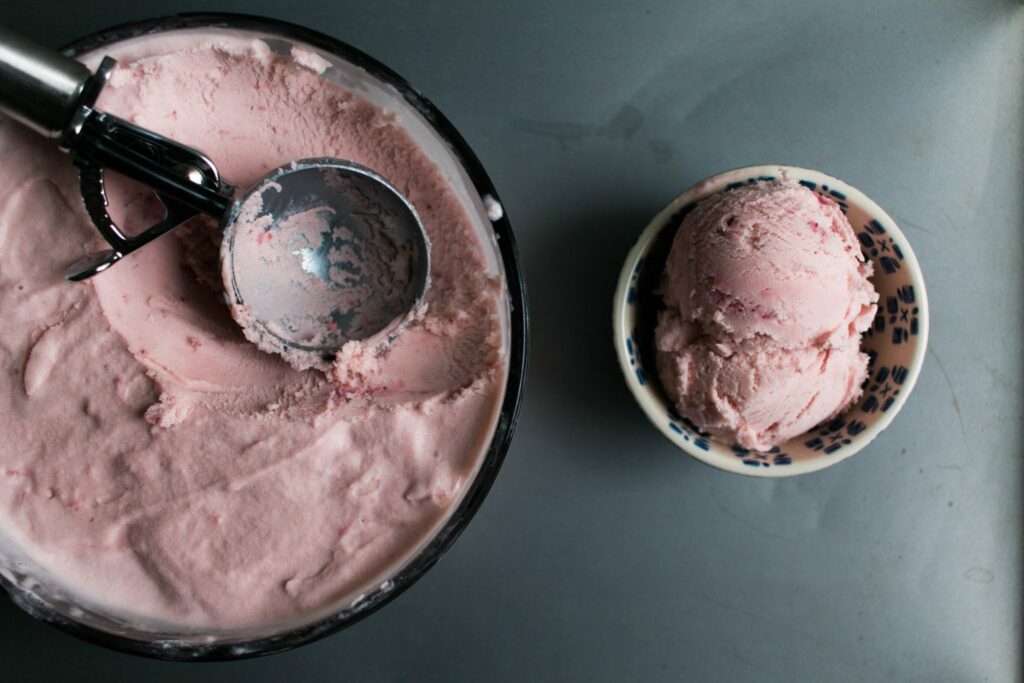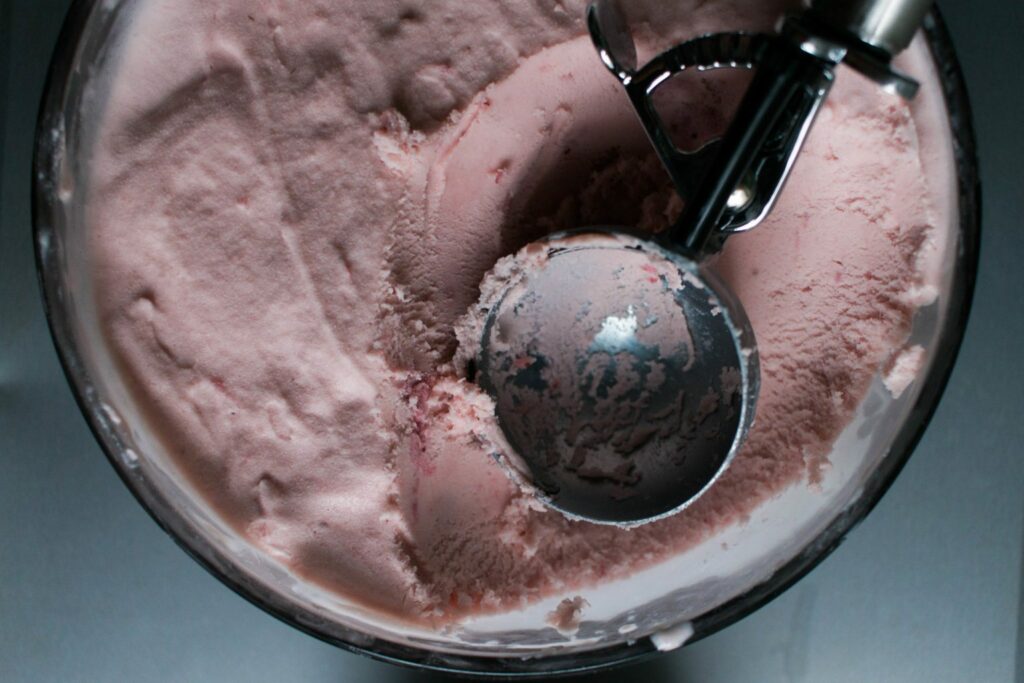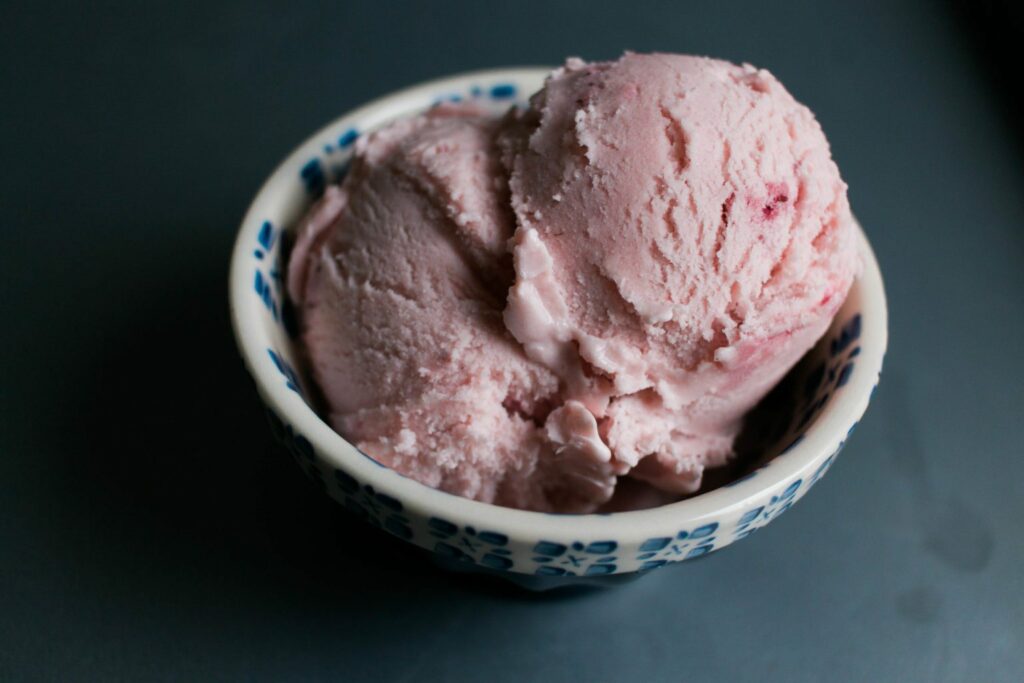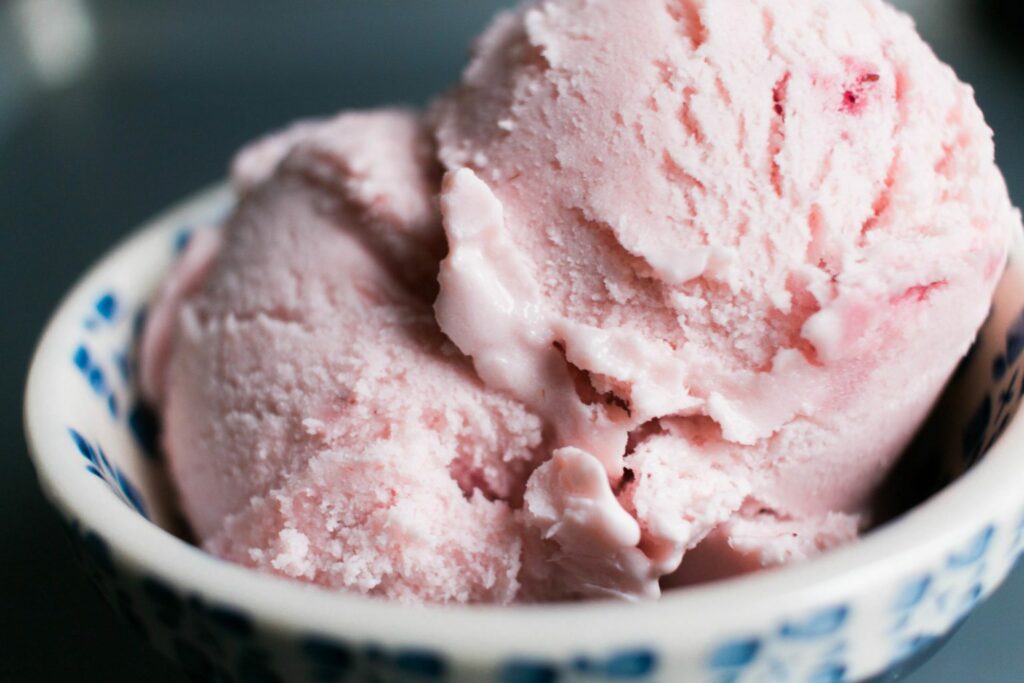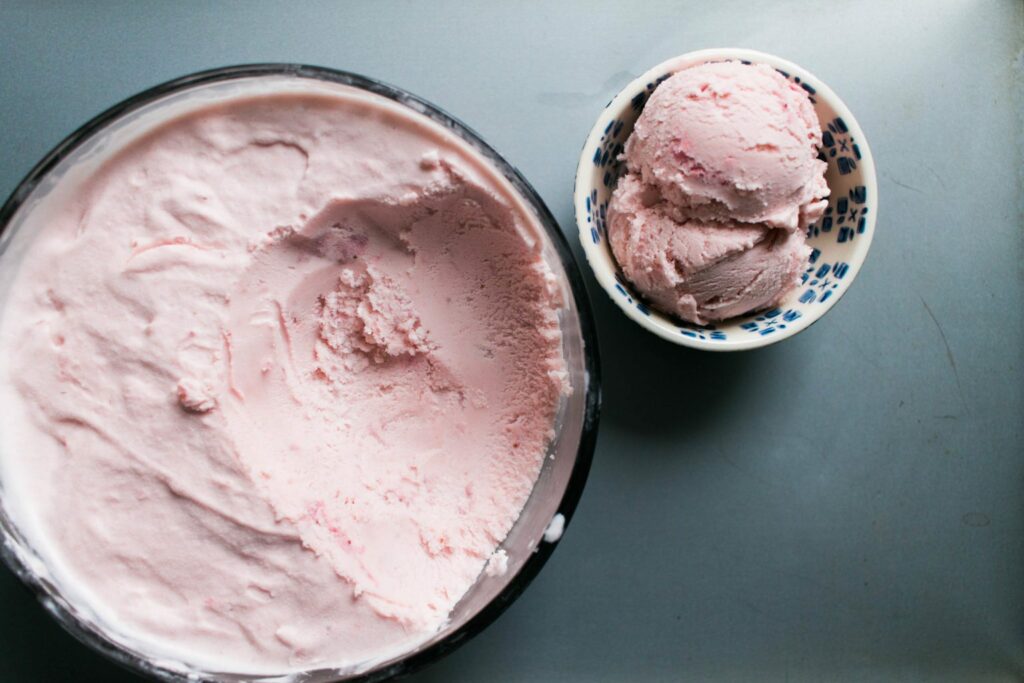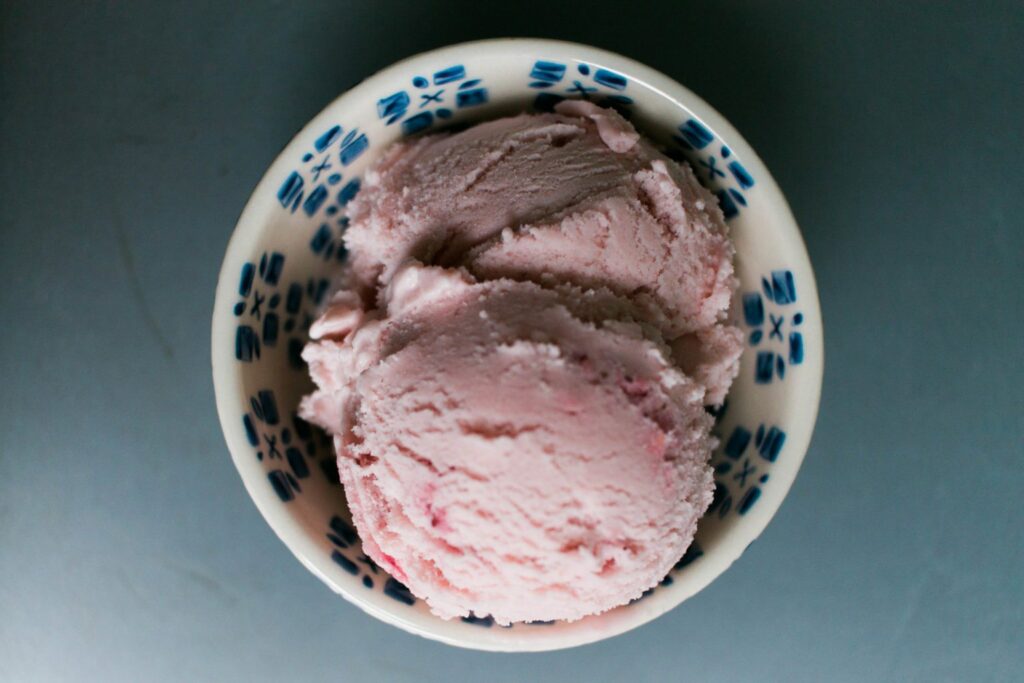 xoxo, elizabeth