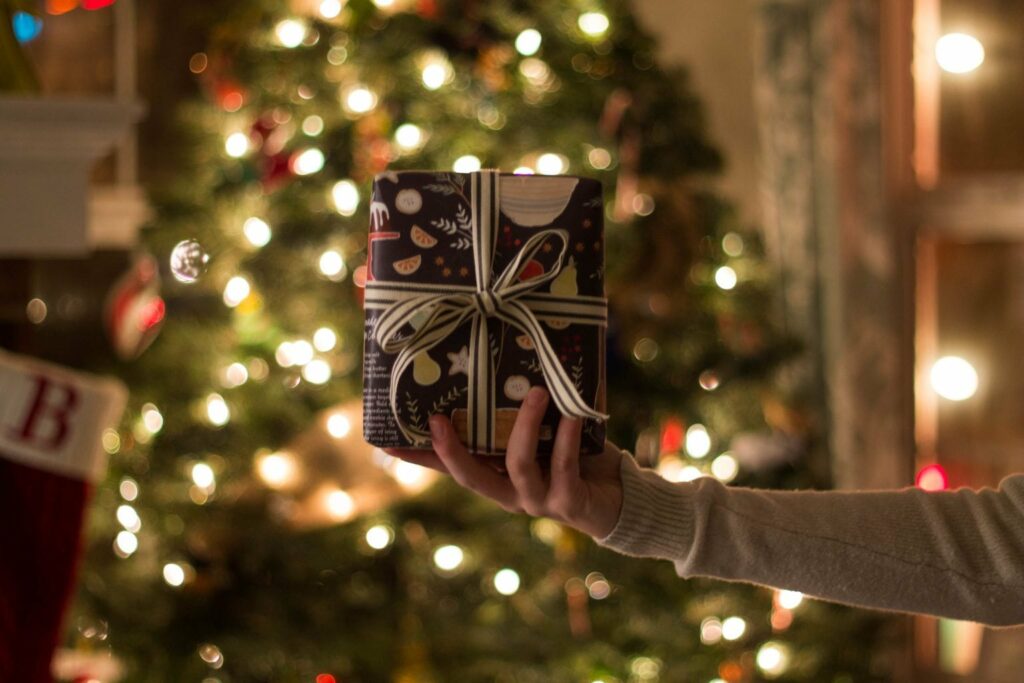 To me there are two parts to the gift giving process. The gift picking out (obvi) and then the gift wrapping. I always get a kick out of wrapping each gift differently and filling my tree with all sorts of gifts. I go through different phases and seasons but I really love having all our gifts match.
We only open a couple of our gifts at our home on Christmas morning and the rest of them we take with us to our family Christmas events. When I discovered that Minted has wrapping paper that you could personalize, I was so interested. Now everyone will know our gifts as we restack them under the tree 😉
Quick Tips for wrapping gifts
Don't feel like it needs to be perfect, quirky wrappings are all the rage
Try using a couple types of wrapping paper on one gift. In the bottom photo I accordion folded a scrap of other paper and wrapped it around the gift! It was then easy to slide in a gift tag.
Try a one stop shop for all your wrapping needs (like Minted) so you are not running around town trying to get everything you need!
Don't have ribbons or bows? Try cutting strips of paper and making them into a bow! Get creative!
Let the wrapping show your personality. It is always fun to know just who the gift is from before you read the card – "Yay! I know this one is mine from Uncle Bruce & Aunt Beth!" is always so fun and adds to the excitement.
Check out this Gift Wrap Style Guide for inspiration.
Don't stress! Wrapping gifts should be fun and not overwhelming. Try only wrapping a couple at a time and leaving all the supplies in one area in your office so that you can come back later. If that isn't possible and you are in a time crunch, don't feel bad about using bags or enlisting help from others (obviously not their own gift.)  Don't let trying to wrap every gift perfectly steal your joy!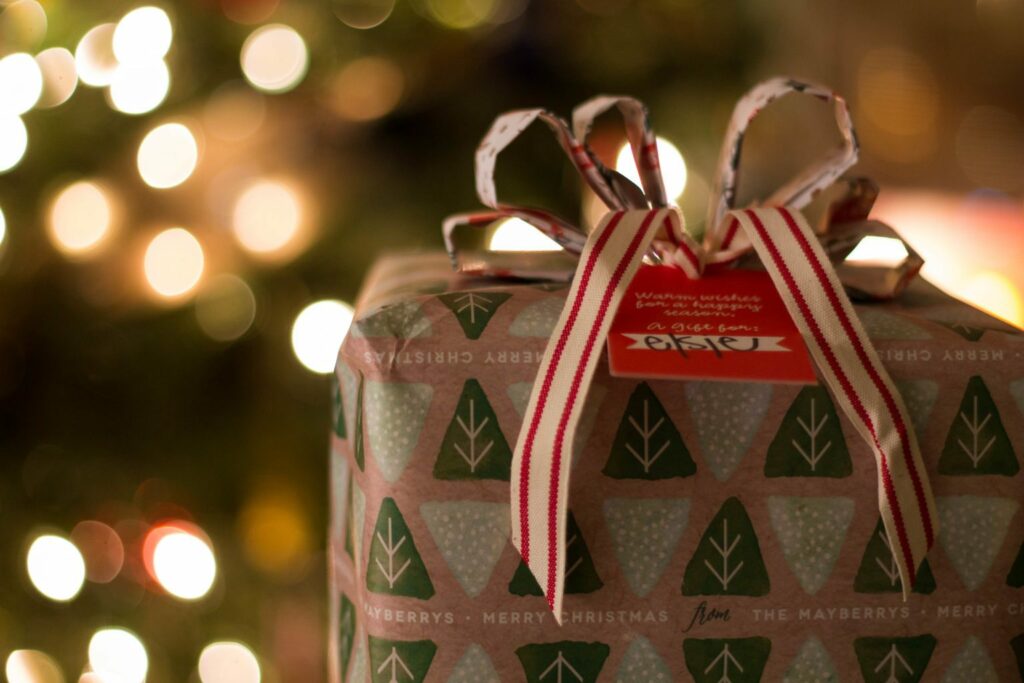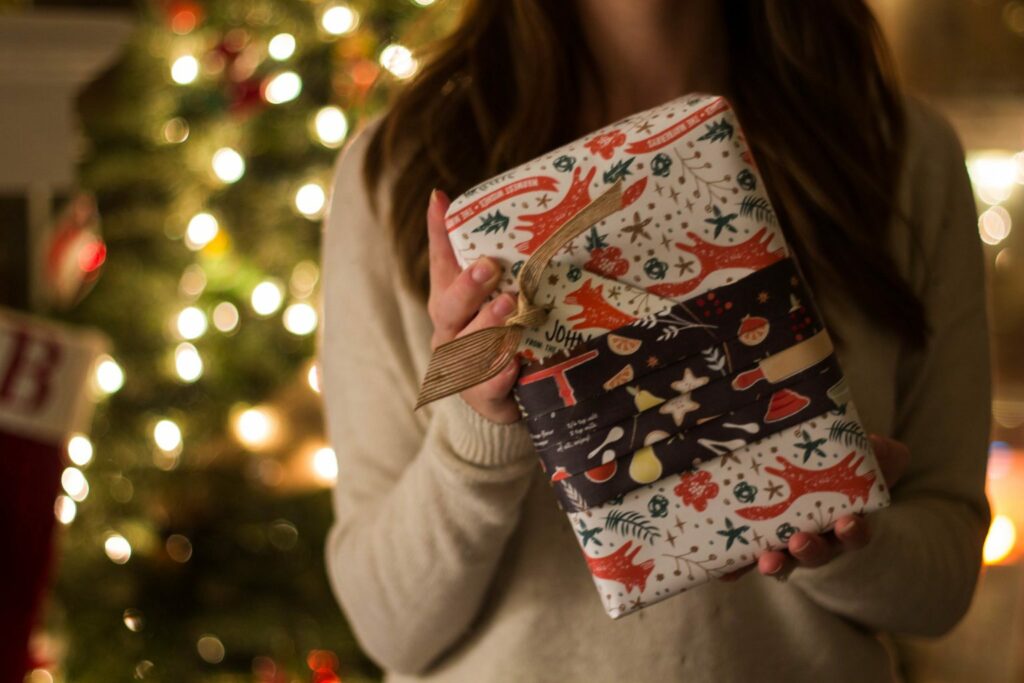 What is your gift wrap story? Do you have any wrapping favorites or go-tos? Have you ever used wrapping paper form Minted before?
xoxo, elizabeth