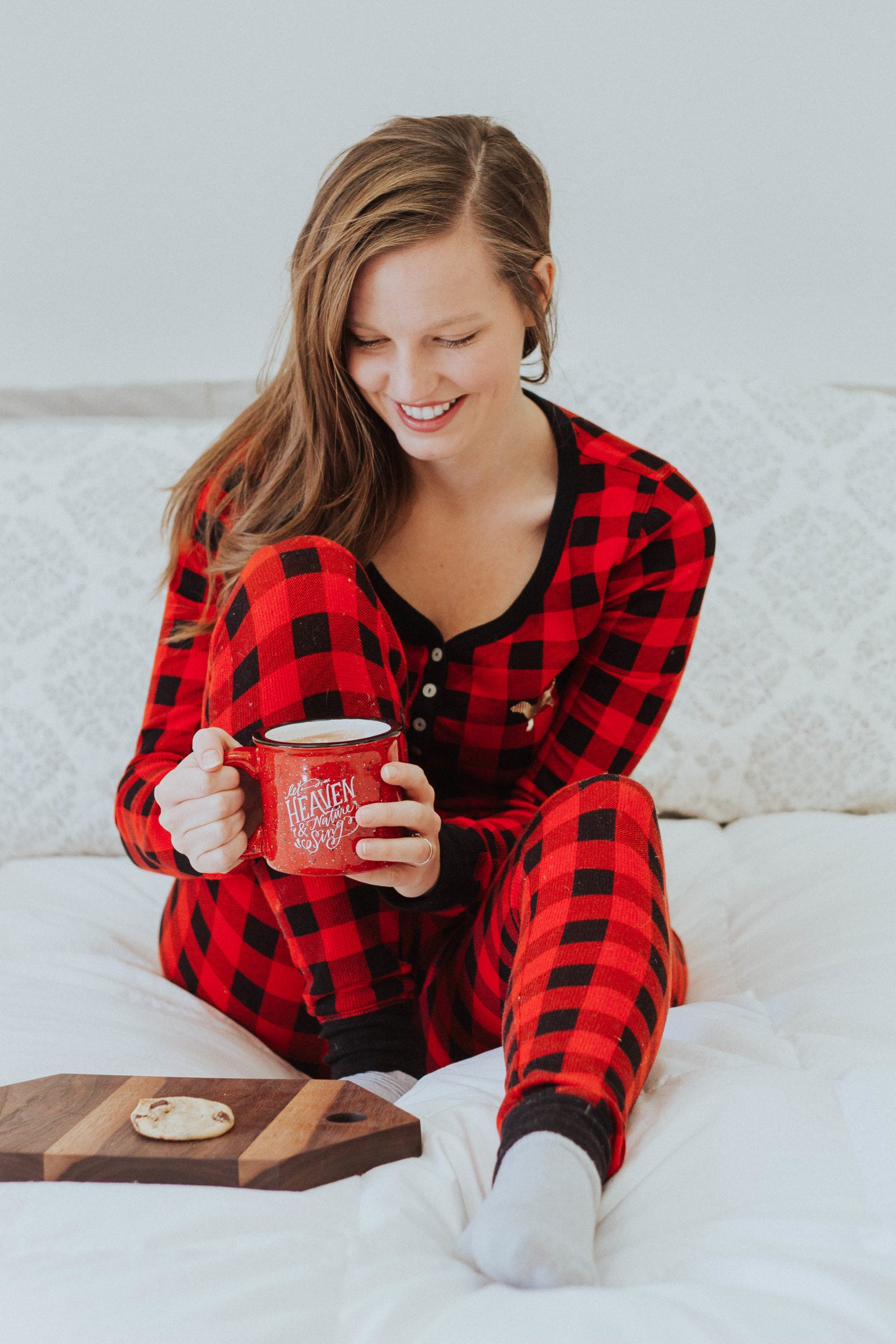 It's beginning to look a lot like Christmas, everywhere you go! Well, maybe just in my heart & at Disney World because this girl still has all her Christmas decorations in storage and has yet to brave the crawl space to bring them out (that and the fact that her husband keeps saying it is too early 😉 ) I am still starting the early celebrations here by pulling out the thermals because it is quickly approaching winter here in Colorado and I don't like being cold in my own house! Haha!
Growing up we would get a pair of new pajamas every year for Christmas. They were magically from Santa but already sitting under the tree so that we would be able to open them after Christmas Eve service. We would go to bed in our new jamies and wake up to Christmas morning. I've continued the tradition for myself because I love being cozy and I love having a good snow day outfit! I would do it for Bruce too but he just wants to wear his athletic shorts and refuses to let me pick any other kind of festive sleepwear – it's not too terrible, it helps us save money 😉
This year I'm rocking the buffalo plaid PINK thermals because it just feels so much like Christmas. I also get a kick out of being matchy matchy and soaking up all the slow mornings that I can!
PS: When I climbed into bed with my hot coco and cookie Bruce asked me if I was trying to be Santa, I told him that this is just what you do on lazy mornings! Leftover cookies totally count as breakfast on cold days, right!?