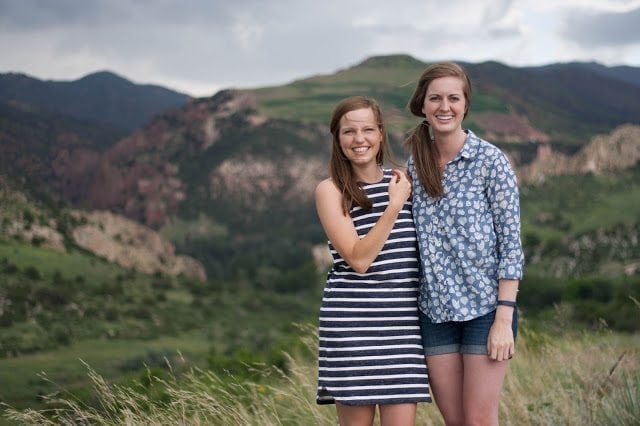 Happy Monday! This week we are doing something new and fun on the blog called FRIENDSHIP WEEK. It all started when Megs moved here at the beginning of the summer and we went to camp to say hi to friends and realized it was LITERALLY the 10 year anniversary of our friendship (you can see Instagram proof here!) 10 years ago that day we were both dropped off by our parents for five weeks to spend on the Crew program at Eagle Lake Camp.
So we've been celebrating our 10 year friendversary pretty much these last four weeks and wanted to spend the last week of camp (even though it has been years since we were there) celebrating friendship – not just ours, but all of ours!
So, we would like to welcome you to FRIENDSHIP WEEK! I know a lot of you follow both of our blogs so we wanted to invite you into our friendship and we also wanted to have some fun. There will be cool things in store for the rest of the week (maybe even a giveaway – hint, hint, wink, wink) and we are starting it all with a riveting game of Truth or Truth.
We call this truth or truth because you cannot really do truth or dare over the interwebs (even though my husband just leaned over my shoulder and said we could if we tried hard enough… but we are not going to! 😉 ) I've got 5 questions on my blog and Megs has 5 on hers, so make sure you check out both posts to get all the gooey details!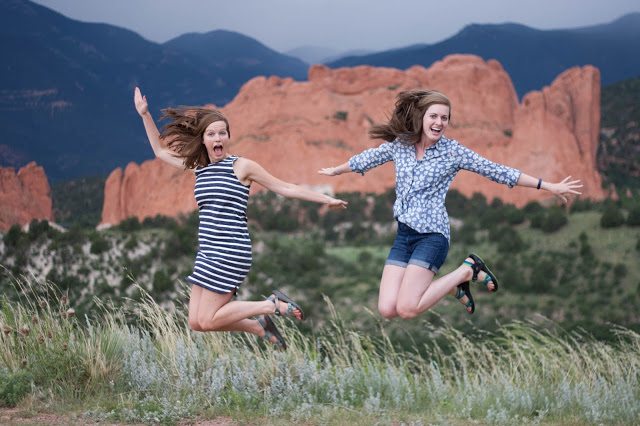 TRUTH OR TRUTH

Answer the questions below honestly and truthfully because obviously this is a truth telling game! Feel free to join in and write your answers in the comments, on your instagram, or even in a blog post! Make sure to let us know if you are joining in and use the hashtag #friendshipweek (for obvious reasons! )
WHAT WAS YOUR FIRST IMPRESSION OF MEG/ELIZABETH (YOUR BEST FRIEND)?
Elizabeth: One thing you may not know about Megan is that she was totally home schooled. I just remember her being a home-schooled horse girl with overalls 😉 but don't worry, I was not super stylish either and had pretty much one of the worst haircuts of my life. We had matching hearts and matching personalities. Done and done.
Megan: Loud, had the most unique laugh I'd ever heard, was the most joyful person I had ever met, and loved people with wild abandon.
WHAT IS YOUR MYERS BRIGGS PERSONALITY TYPE & WHAT IS ONE THING YOU LOVE ABOUT IT?
Elizabeth: ENFJ! Proud and loud. If you do not know your Myers Briggs, you need to google the test now and take it! For those of you who may not be super familiar with all those letters, it pretty much means that I am Extroverted, big picture/ connections thinker, who bases decisions on feelings, and likes to be organized! I love that I am so people focused, I've always been good at making new friends and investing in relationships!
Megan: INFJ. Introverted. Intuitive. Feeling. Judging. You can read all about me here. According to the internet, my personality type makes up just 1% of the population, so we're kind of a big deal. 😉 Jusssst kiddinnnng. I love that I have a high sense of intuition and am very observant. I'm the quiet observer, soaking in the world around me. I am also highly sensitive to everything around me, and I LOVE investing in relationships with people.
WHAT ARE YOU MOST AFRAID OF?
Elizabeth: Easy answer? Bugs, animals that jump on you, and anything that could injure anyone. Hard answer? Being alone, losing everyone I care about, not being memorable or making a difference.
Megan:
Snakes and spiders. Seriously. They are terrifying. Oh, were you wanting to dig a little deeper? Okay, so I am also afraid of being alone, losing my family/friends, and not making a memorable difference in this world or someone's life. #honesttalk
IF MEG/ELIZABETH (YOUR BEST FRIEND) WERE A TYPE OF CANDY, WHAT WOULD THEY BE &WHY?

Elizabeth: Chocolate because I think she would die without it. She is also super smooth #winkface
Megan:
Beth would be Pop Rocks. Her joy sizzles and pops and cannot go unnoticed, and she makes the world a much more colorful place just by being in it.
WHAT IS ONE THING FROM THE PAST YOU WOULD BRING BACK TO TODAY'S SOCIETY?
Elizabeth: DINOSAURS! I mean, obviously. We all saw how well that turned out in Jurassic Park… and then again in Jurassic World 😉 But for reals, Dinosaurs are so cool.
Megan:
Mr. Darcy. The end. Amiright?
Make sure you head over to Megan's blog to see the rest of our questions (She has some good ones I promise!) Also, free to join in and write your answers in the comments, on your instagram, or even in a blog post! Make sure to let us know if you are joining in and use the hashtag #friendshipweek