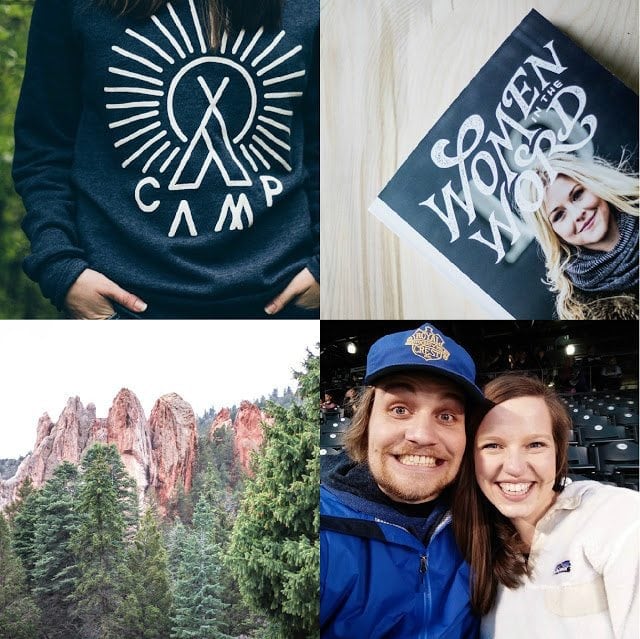 SNAPSHOTS
(Make sure you follow @OakAndOats on Instagram to catch them all!)
1. I'm trying to make the most of or rainy and not warm May by getting out and exploring. Fresh air does wonders – even if it is misty.
2. So excited for the She Reads Truth Women in the Word study! I just started using it for my quiet times and it is such a help for me! I have fallen out of the habit of daily quiet times and I am feeling the toll it has taken on me  (you know what I mean?!?!). This structure and beautiful packaging is just what I needed to get back on track.
3. Eagle Lake Chapel was at Glen Eyrie this weekend and I was able to sit in. It was so beautiful to see new generations of counselors (many of them my former campers) getting ready for this summer. The generations of Navigators and Eagle Lakers always brings me to tears – what a sweet season and a legacy to pass on. 
4. My parents took us to a Rockies game for my birthday! The first one got canceled due to rain and then this one was put on a two hour rain delay! We still had a blast, had amazing seats, and got to witness a Rockies win!! (I love when they beat the Giants!)
YOU MAY HAVE MISSED
GOOD FINDS