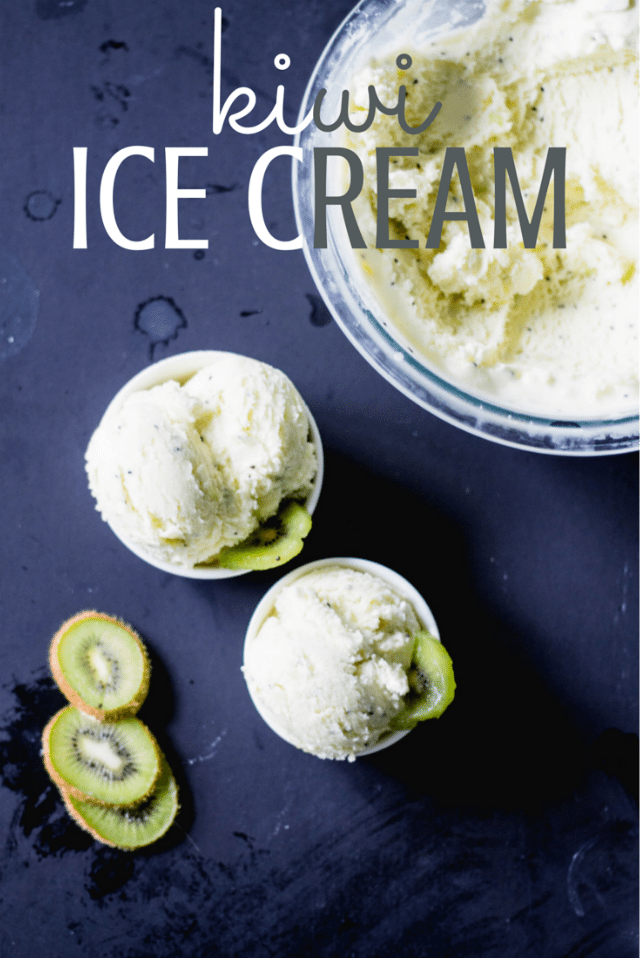 Apparently once you pop the fun don't stop! I've been on an ice cream making roll! I'm using the Kitchen Aid attachment and it is not only convenient but addicting! I had the urge to make some more so I looked around to what I had already in my house (my kind of cooking) and I found KIWIS!
I've never had Kiwi Ice Cream before but I googled it and all kinds of hits came up- so it is totally a thing. It is not the ice cream for everyone (Bruce wasn't in love) but I was surprised by how good it actually was and it has been a surprise hit with my friends.
INSPIRED BY: This recipe is inspired by a google search that took me to The First Year Blog and Beth's Toasted Coconut Kiwi Ice Cream. I made some adjustments (cut out the marshmallow cream and coconut) and ended up with this beauty.
INGREDIENTS:
– 5 kiwis
– 1 cup heavy whipping cream
– 1 cup 2% milk
– 1/2 cup of baker's sugar (extra fine)
– 2 large egg
HOW TO:
1. Peel kiwis and mash in a bowl
2. In a pan, heat up the milk and heavy whipping cream on medium heat until it simmers.
3. In a separate bowl, whip the egg and sugar together until fluffy.
4. Slowly add the simmering milk mixture to the egg yolks and continue whisking together.
5. Once all mixed, add the kiwis and set in fridge until completely cool (4-6 hours)
6. Pour mixture into ice cream maker and follow manufacturer's instructions (usually let mix about 20-30 minutes.)
8. Enjoy right away for a soft serve taste or place in freezer proof container and let freeze for 5+ hours to achieve an ice cream consistency.