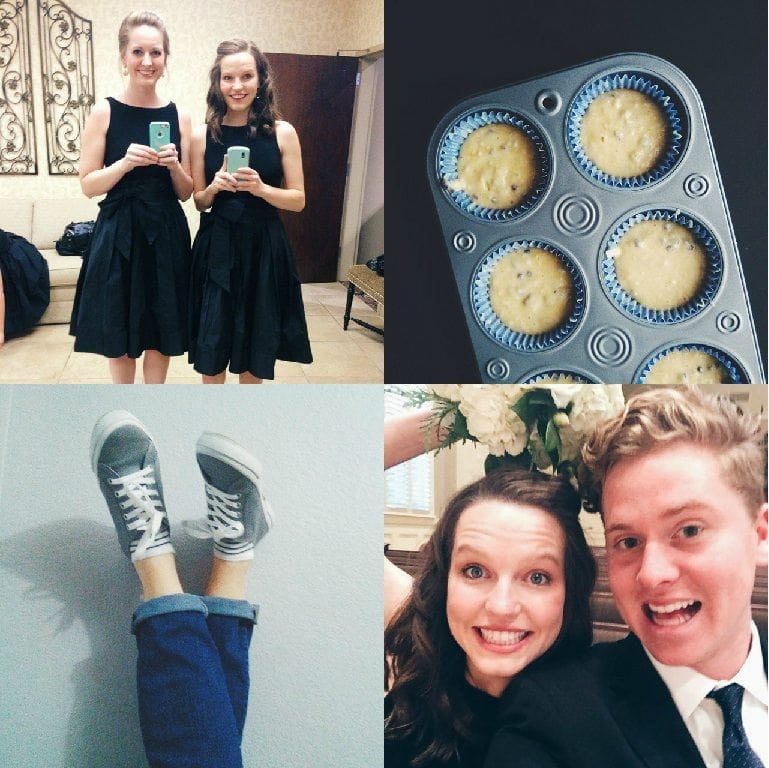 SNAPSHOTS
1. Bruce and I were in a Texas wedding this weekend for our dear cousins and sweet friends David & Mer! Megan also was in the wedding so it was not only fun to spend so much time with family but also with my best friend!
2. Snowy days are for making muffins. I am a sucker for blueberry muffins.
3. I got some new Old Navy shoes for the real cheeps and I am loving having a casual and cute shoe.
4. That is my little cousin Parker! His sister was the one getting married and I'll tell ya, the whole wedding party sure had a blast! I so loved spending so much time with our Texas family!
YOU MAY HAVE MISSED
Discovering
Cropping & Framing || Instagram
Wheat Cinnamon Rolls
Mane Message Giveaway
GREAT FINDS
– 10 Books Every Aspiring Blogger Should Read
– How to Write a Pitch Email
– I am in love with this outfit, if only I could learn to walk in heals.
– Love this interview with a small business owner
– Fruit Dip
– These muddy feet make me smile
– Lara Casey: My Story is Beautiful
– Classic Camp Wedding Photo here & here