I am not a cook and I am also not really a baker, but I come much closer to baking than cooking. I think I just love the mixing of flours and sugars – something yummy can only come from those beginnings. This year I've been making more bread because I finally rearranged my kitchen and put my bread maker in an easy to reach place.
I was eager to pick up this book for my baking adventures and I am super proud of myself because I have already used it three times. This is a BIG deal for me (ask my husband) because I am not a fan of reading rules – which are what cookbooks are. But I think I keep coming back to this one because I love bread and I love that I don't have to go buy it at the store all the time.
So the other day when Bruce had friend's over, I whipped out my book to make some good old fashioned cinnamon rolls! I had them growing up but I had no earthly idea how long it took to make these things – I was expecting a can to pop open and I could place them on the over and serve them to those hungry men.
Nope. Those boys went home empty because this dough needed to rise twice…maybe even three times! All I know is that a project I started at 7 o clock Friday night wasn't finished until 2 o clock Saturday afternoon. The good news is that I made them by scratch, they tasted good, and I went back to the book looking for more.
Bread may take longer than I thought possible, but when you plan around all the rising and such, it is actually super easy and convenient! It also makes me feel more like a homemaker and when I work full time, blog part time, and maintain a pretty social social life, it is good to feel like I accomplish some household things!
Bread Revolution? Great book. I recommend it to anyone who is wanting to try their hand at bread making – even people like me can make great bread!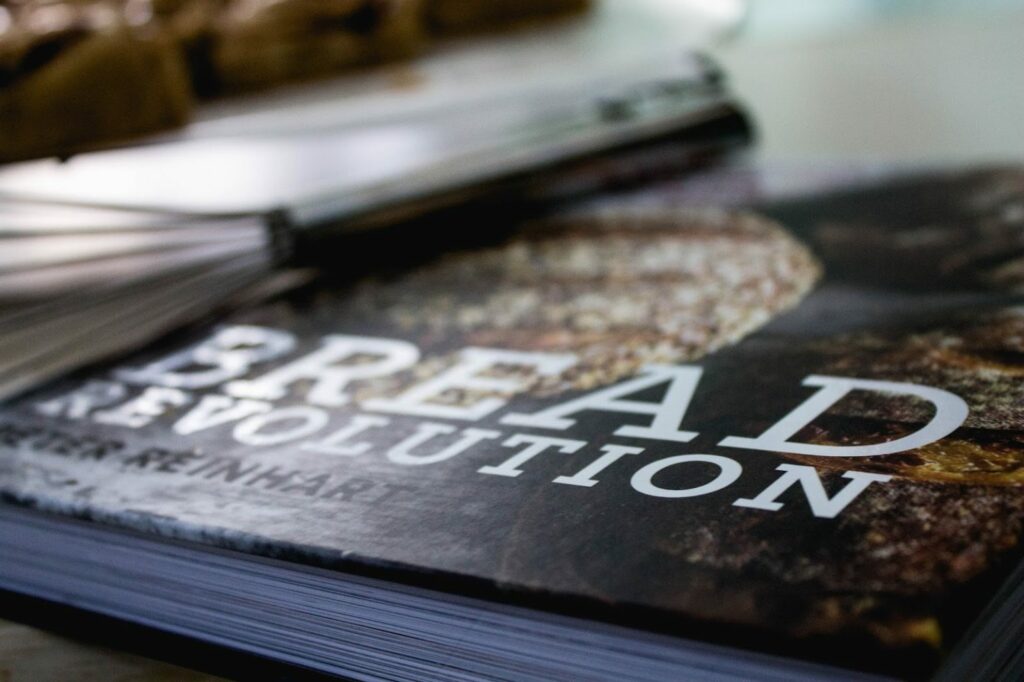 I received this book as part of the Blogging for Books program. All thoughts, opinions, and photos are my own!
Do you make cinnamon rolls from scratch? What recipe do you use? Have you ever started a project that was bigger (slash longer) than you realized? Please tell me I am not the only one who forgets that bread takes so long to make!