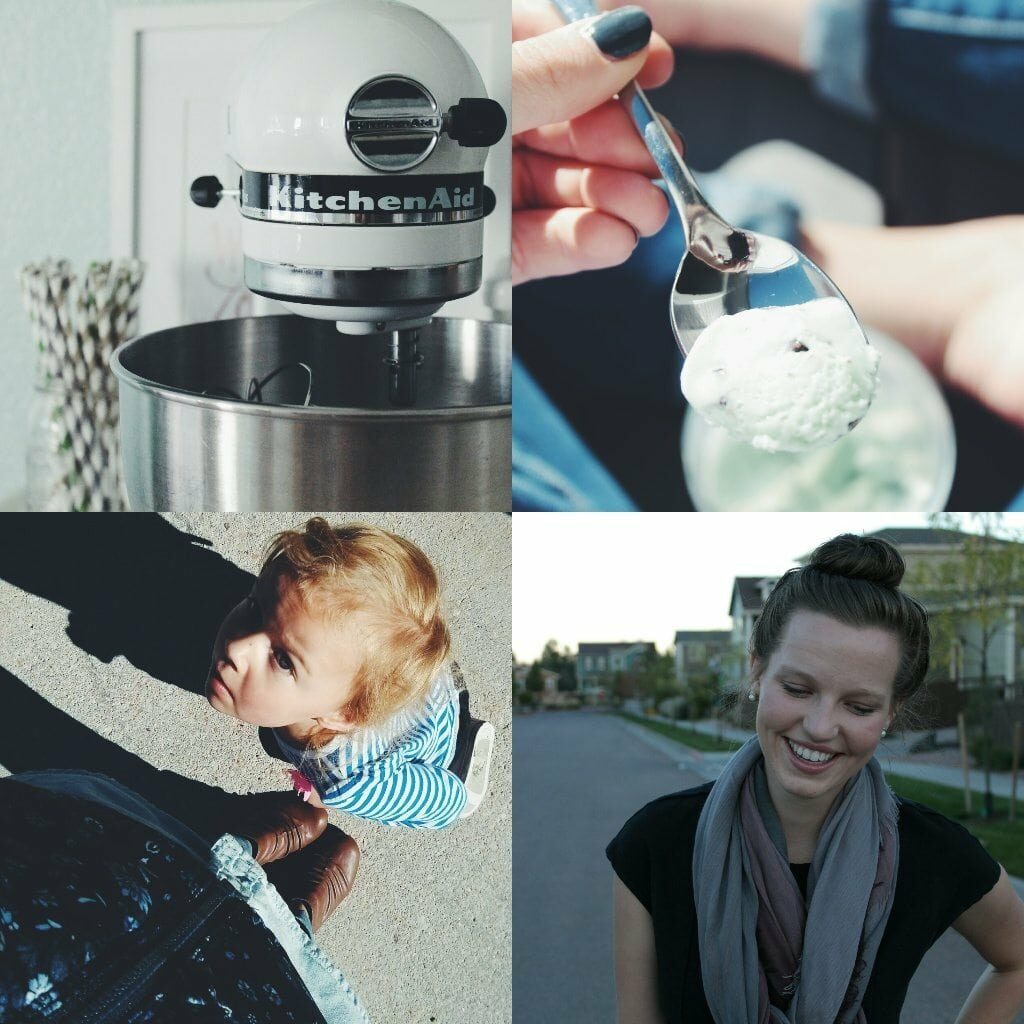 SNAPSHOTS:
1. My husband called me this week asking how I felt about white Kitchen Aids, I responded with " a Kitchen Aid is a Kitchen Aid! I would LOVE it!" Then he told me that he got me one for $50! I was thrilled and still am giddy when I think about it. I have been wanting a Kitchen Aid since I was like 10. #dreamscometrue
2. This weekend was a hot one and I convinced Bruce we needed an ice cream run. I've been eating Mint Chocolate Chip all weekend. IMPORTANT NOTE: It's Talenti gelato and pretty much the best thing/ only kind I buy.
3. I spent a lot of time with this little this weekend. She is moving so Bruce and I (and other family members/ burly men) spent a lot of time there packing and moving. She was aunt Beth's little help/ tag along so we ran errand and packed up toys. #matchmadeinheaven
4. Bruce and I went to the Colorado Springs Philharmonic Friday night at the Pikes Peak Center and got to get all dressed up. It was a long, hard day and it couldn't have come at a better time. It is nice to step away, reconnect, and refocuss. Thankful for Bruce in my life, I couldn't have done this weekend without him.