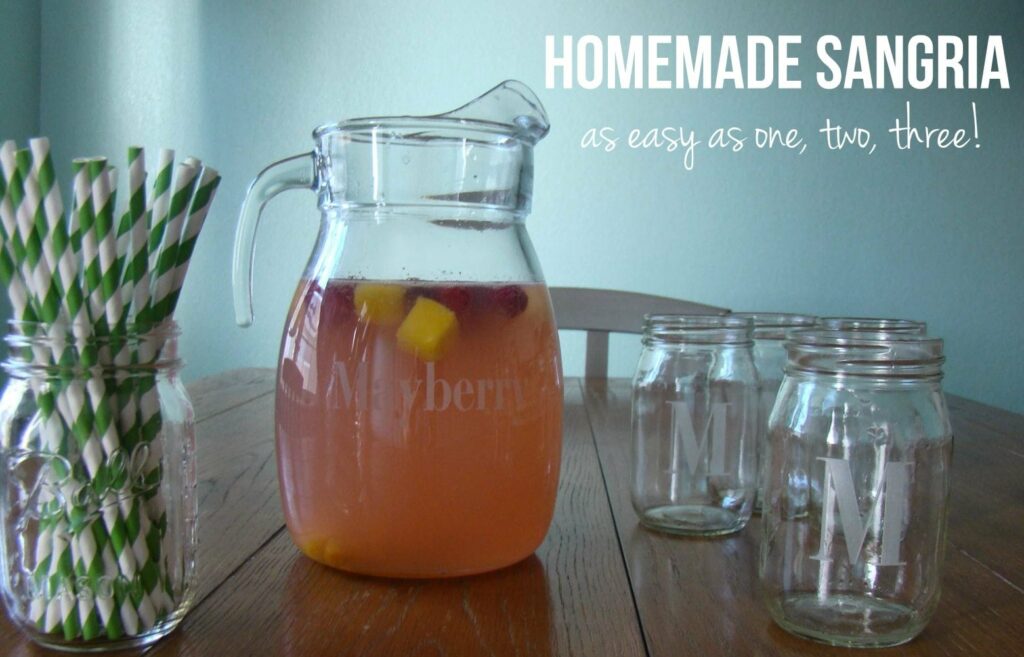 the weather is warming up and that calls for some refreshing beverages for after work happy hours, saturday picnics, and sunday afternoons! one of my favorite drinks to whip up for friends is homemade sangria. it is almost as easy as grabbing beer on your way home from work and putting it in the cooler. this is just a little more fruity, pretty, and girly (boys still drink it – but maybe not in pictures! lol).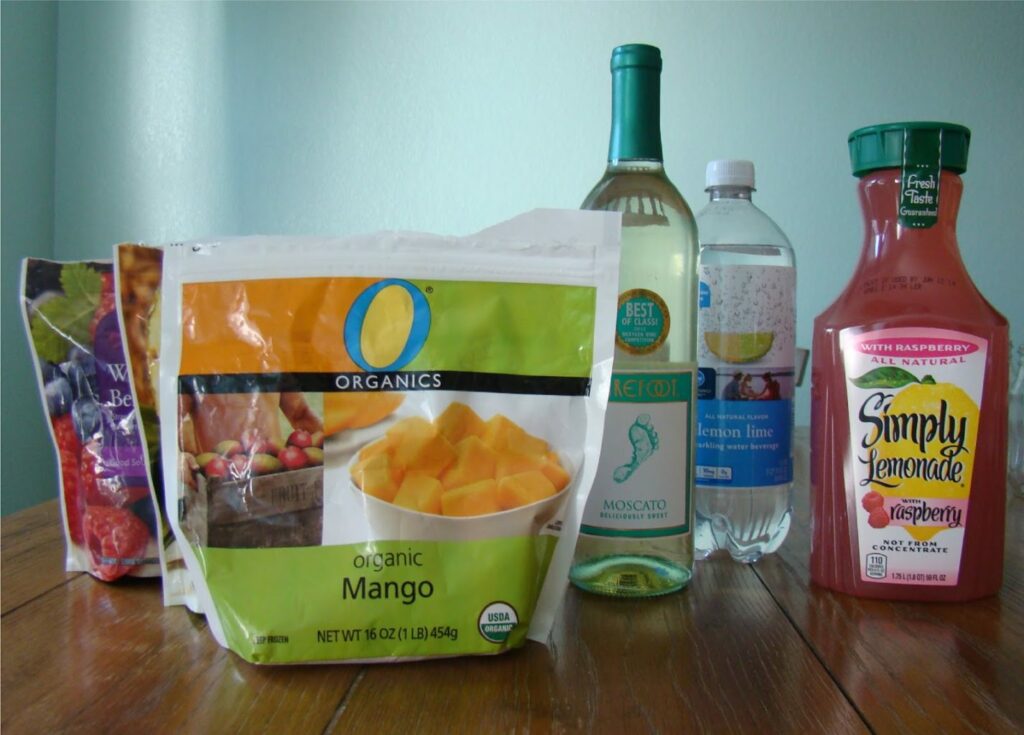 ONE, TWO, THREE
1. collect all ingredients : lemonade with raspberry from the Simply brand (or juice of choice!), a bottle of Moscato (or wine of choice), lemon lime soda water, and frozen fruit ( i use strawberries, mango, raspberries, and pineapple!).
2. dump it: dump all ingredients into a pitcher. depending on desired alcohol content, use more or less juice/ soda water.
3. enjoy it! invite your friends over, throw a party, chat on your couch, play games, laugh at youtube videos, and spend time together! food and drink has a way of drawing hearts together and establishing relationships. invite people over just because and sit on the porch drinking some homemade sangria. you wont regret it.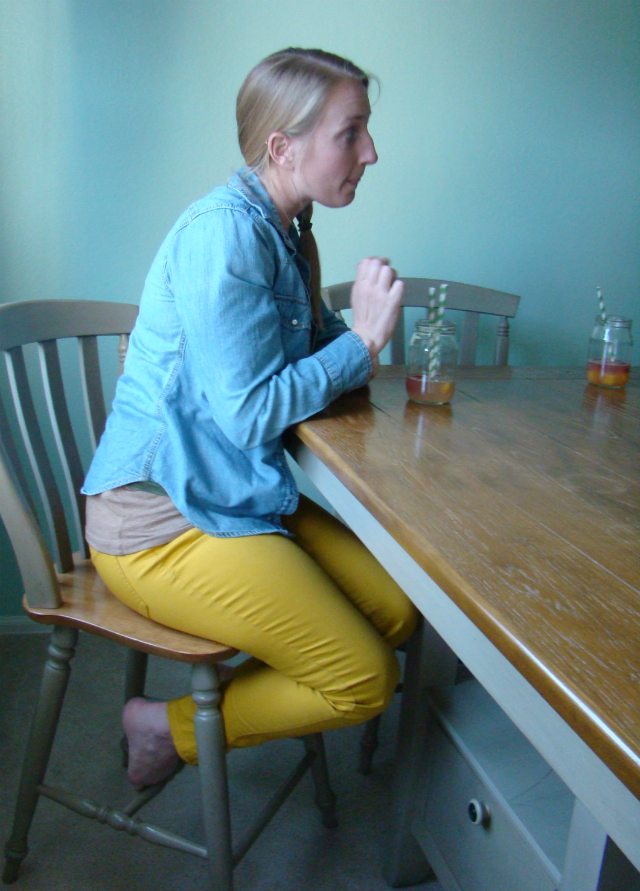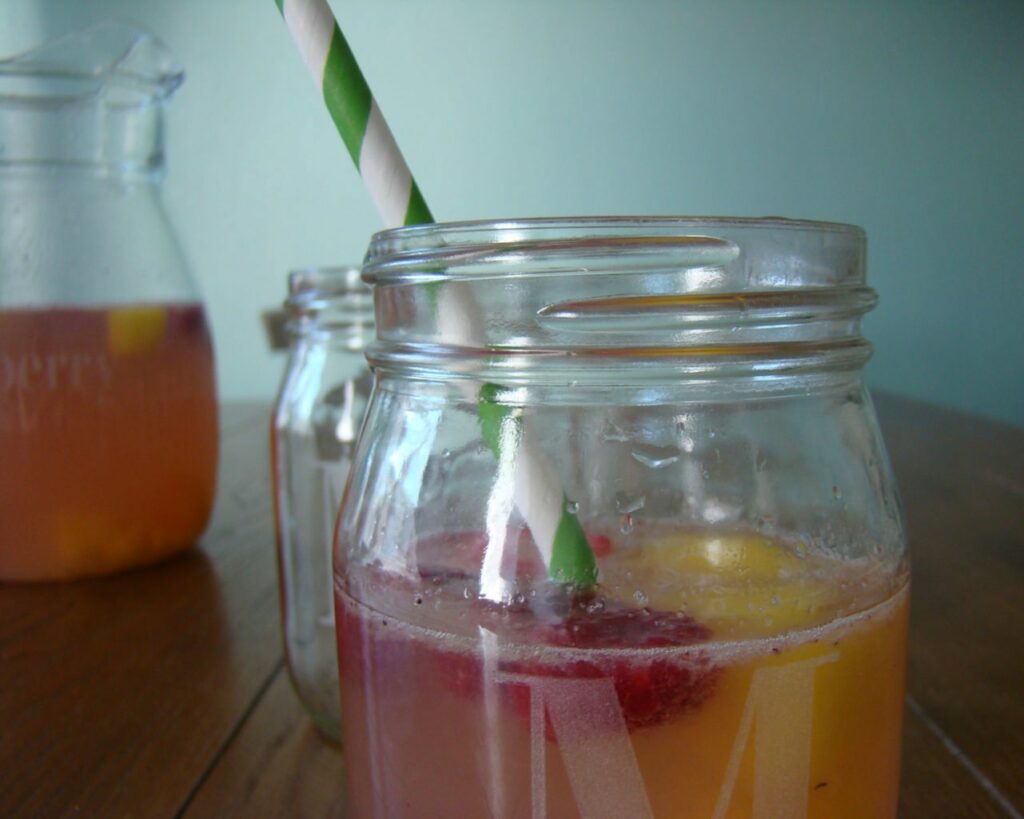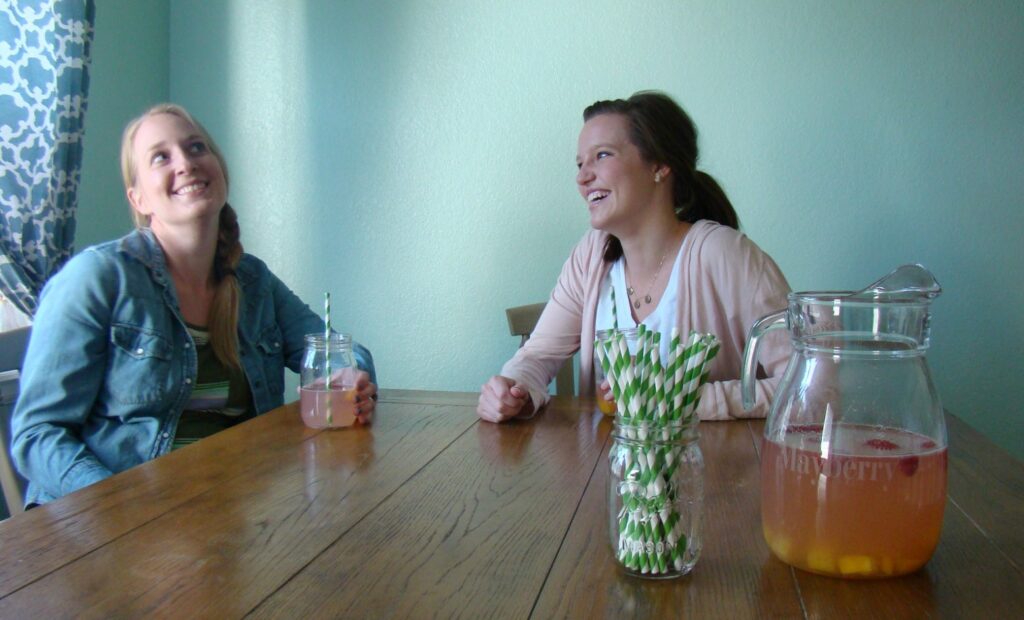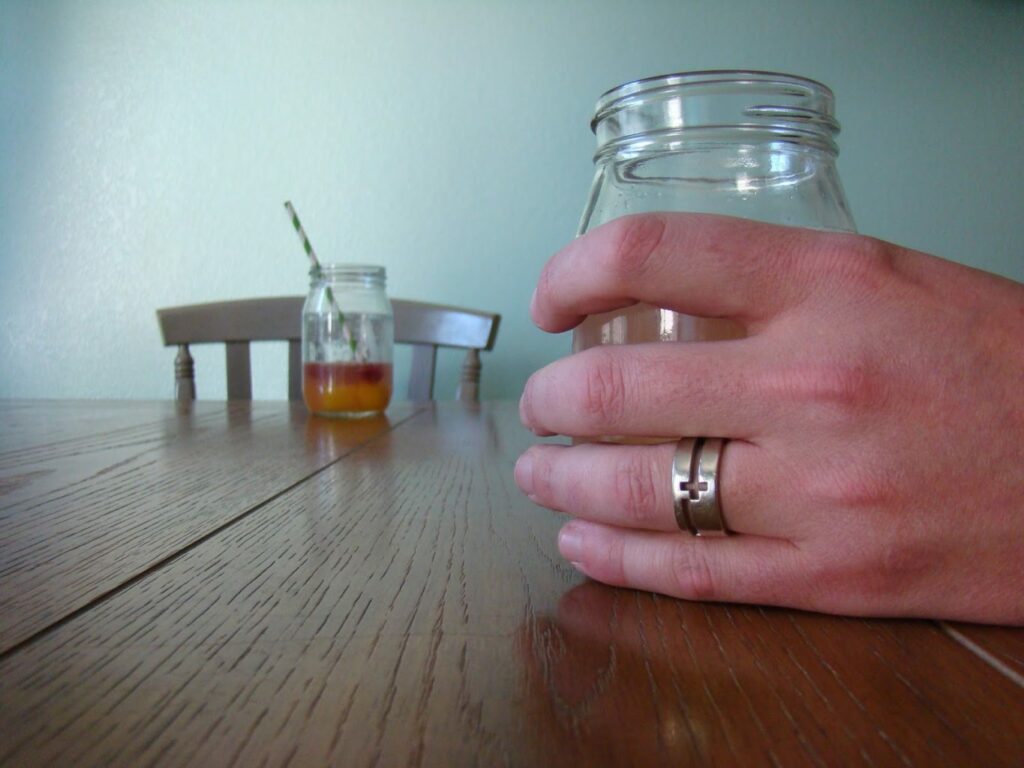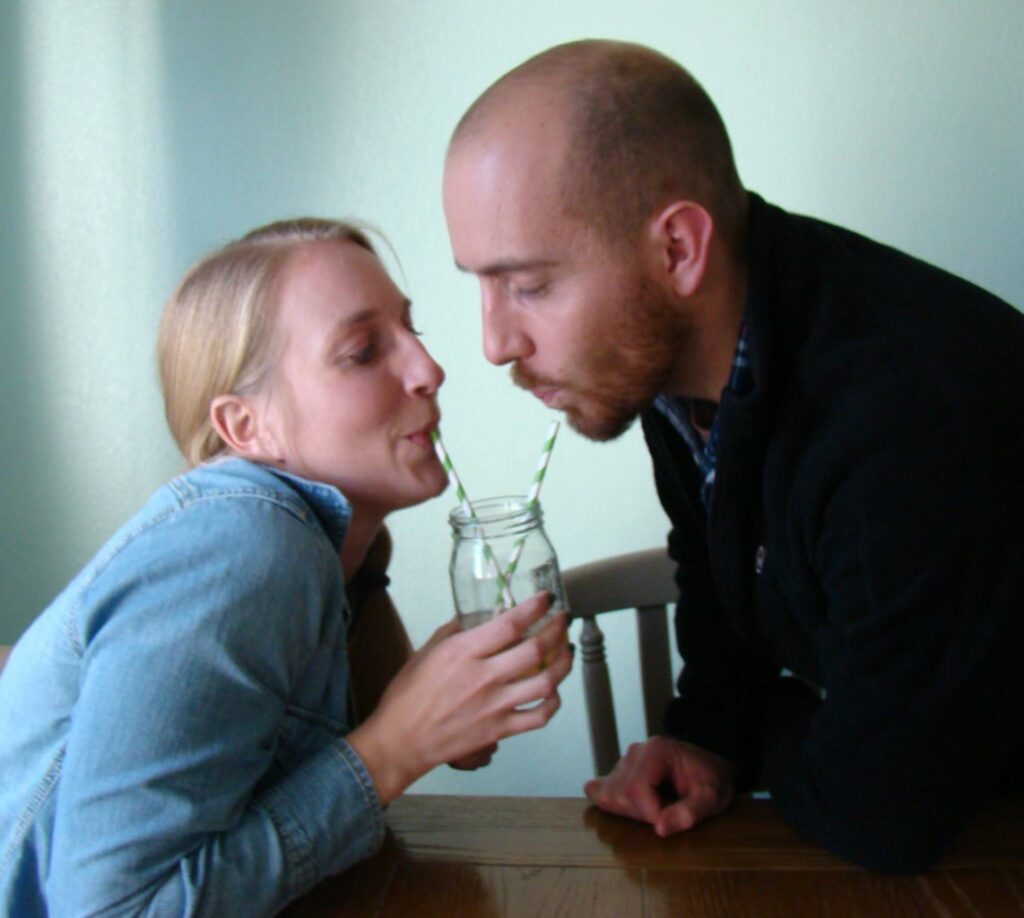 MUGS & PITCHER
from
Personal Creations
. i got the monogrammed mugs and engraved picture from there! i love having them for events like this! they make great housewarming, wedding, or just because gifts!
FRIENDS: the friends that you see here are our real friends! Bruce was doing the dishes and felt like it was better for him to stay out of the photo shoot. John was suckered in when i poured him a glass and started snapping away! this is real life.
WHAT DO YOU ALWAYS MAKE FOR FRIENDS WHEN THEY COME OVER?