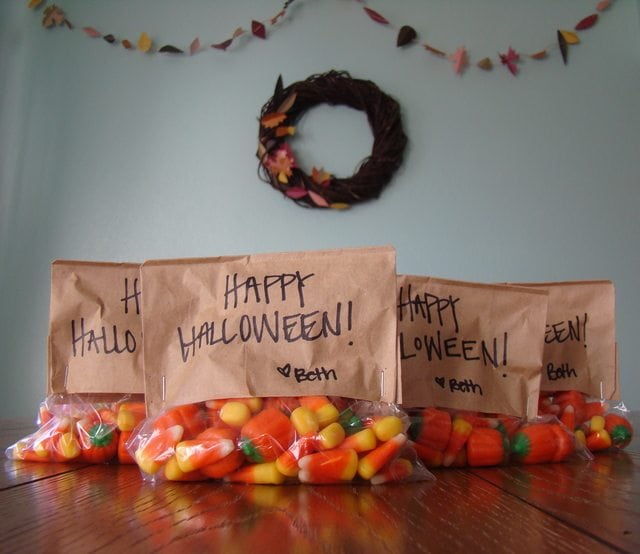 Every holiday I like to do a little something something to celebrate at work! I just adore the holidays and use them as an excuse to give people little candies & gifts… I thrive off things like that!
Nicole from Today is My Favorite made the cutest party invitations ever and I knew right then that treat bags were the way to go – eatable, crafty, easy, and cheap!
WHAT YOU NEED:
– brown paper bags
– plastic baggies (of the sandwich or snack variety)
– sharpie/ writing utensil of choice
– stapler
– goodies
TO START:
1. place candy in baggies
2. cut off tops of brown paper bags
3. write desired words on bag
4. slide bag into brown paper bag top and staple both sides
5. share with your friends!!