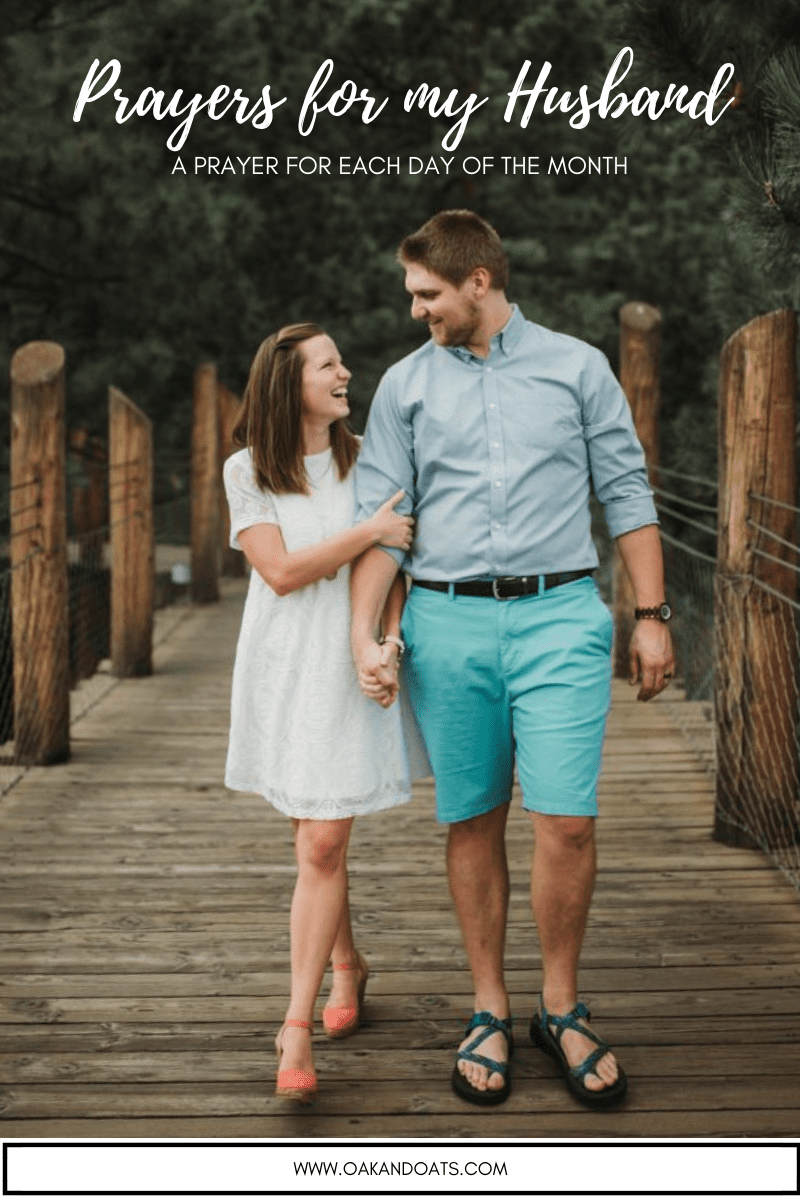 It had to have been 5 or 6 months ago when a dear friend of mine and I were sitting down to Starbucks and sharing about life. We both voiced the need and desire we had to be faithful in prayer to our husbands but we rarely made time to pray for them specifically and purposefully. We wanted to be supportive wives – not bitter ones. We wanted to build our husbands up – not tear them down. We wanted to make prayer for them part of our schedule and daily routine.
It wasn't long later when my friend came back to me with
this prayer list
and we started using that as a template! When you
read the list here
you will see that they are all written "pray that your husband…" when I began writing them down, I wanted to make them more personal so I wrote each card " I pray that Bruce…"
I wrote a couple and left them on the table as I ran off to do errands. Bruce asked me later that night if I thought he was a bad husband because he read through the cards and saw that specific things were being prayed for like "I pray Bruce would see his sin" and " I pray Bruce will stay faithful to his wedding vows" and then I would have multiple references at the bottom like I really was doing my research. I was taken aback and responded with " no I am praying for you to prevent things like that and just cover you in prayer…" It was weird, life moved on, and I stopped writing the cards and praying intentionally.
Flash forward to last week. Bruce and I were running about doing the same old same old when he asked me out of nowhere if I still prayed for him with those cards. I said no and talked about how I thought he thought it was weird and made up excuses of why I stopped. He said " I wish you would. I really appreciated that" I was shocked because I thought he really wasn't on board with the whole card prayer list but it made me want to run back all the more to those cards and finish.
Now I can pray one prayer a day. Specific and intentional. If I have time and want to dive into it more I have references to research and commentaries to look up. Or I can just pray in the car. Or during my devotions…
I want you to think about it. Satan desires to destroy your husband. He wants to break him. He wants to tear down his character, his relationship with you, and his role of a father. Trust that by daily surrendering your husband to the Lord that the Lord would move and live in your husband and help him lead you and your family well.
The heart of her husband trusts in her, and he will have no lack of gain. 
She does him good, and not harm, all the days of her life"
proverbs 31: 11-12
I wish that I finished the cards months ago. That I was faithful in prayer for Bruce even when he was unsure why I was praying because I want to create that habit and I want to be a wife who does my husband good. Now is better than never and I am starting now.
I highly encourage you to pray for your husband. I think it is one of the most important things us wives can do for them. If you want to use the template and verses that I used
CLICK HERE
or you can just make your own prayers up. Either way make sure you are daily lifting up your man. Imagine the impact you both can have for the kingdom if you stay faithful in prayer!