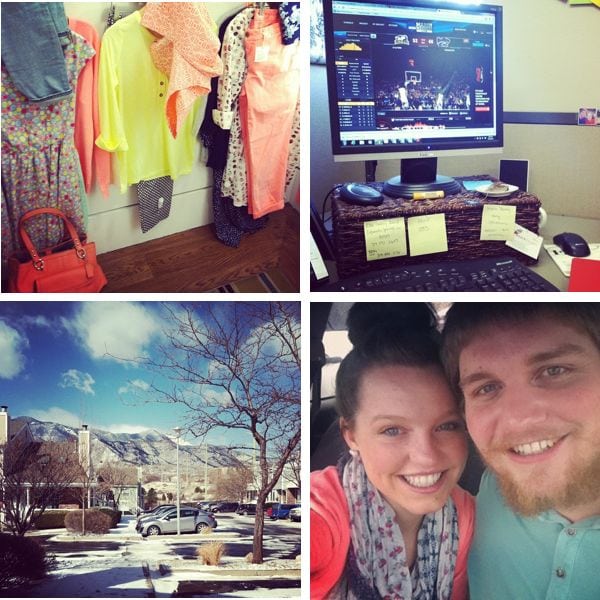 it is a couple days into Spring and i am watching the snow fall quietly, softly, magically outside of my window. part of me loves every bit of being cuddled up in blankets but the other part of me is dying to throw on some shorts (i bought yet another pair from GAP!) and get a tan!! but i'll enjoy the snow because i can still participate in a lot of Springy activities regardless of the weather!
FAVORITE SPRING MOMENTS:
– shopping trip with my little sis home for spring break
– watching march madness and freaking out about my bracket at work (normal right?! my office is SUPER into it! prizes are involved for the winner!!!!)
– spring snows and beautiful skies
-spring colors and palm Sundays with my favorite man. he is still rocking the winter beard!
– eating yummy mangos, strawberries, raspberries, blueberries, and other spring time desserts!
– trying out the sock bun that everyone has been talking about
– eight days into the whole30 and still going strong!
FAVORITE STORES:
-gap
-amazon
-etsy
– whole foods
-target
-ikea
sometimes i think we wouldn't need anything else 😉 just kidding. as i am writing this, i can think of many other stores i would not want to disappear. these are just my go-to's.