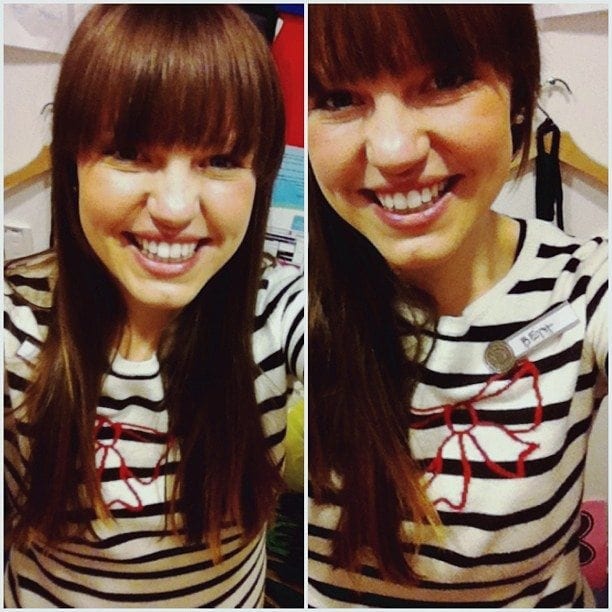 I LOVE EVERY HOLIDAY. for me, it is just another reason to celebrate life and i am a huge fan of that. i am also a gift giver so i feel justified when holidays come around buying gifts for the people i love. like GAP clothes and Starbucks.
THAT BEING SAID, valentine's day is a fun holiday. all about love and spoiling those you love! the best. but when it comes to "big plans on valentine's day" the mister and i don't really do that. we already have a date night every week and we are a married couple so we really can do the whole lingerie thing whenever we want 😉 we are almost hipster in the fact that we don't like doing what everyone else is doing – crowds kinda freak us out. so for valentine's day we wanted to do Bruce & Beth stuff.
WE EAT OUT more (?) than we eat in because i am a bad cook and the mister isn't motivated to figure something out either. our favorite eateries always seem to have the best eats and match up best with our cravings. (i am working on being better at this whole cooking thing because this is turning into a problem.. ) so we decided that the perfect valentines day night in the mayberry home would be a trip to Chic-Fil-A followed by a movie or Dr. Who.
WE TOOK THE LONG WAY to get to Chic-Fil-A because bruce wanted to take the "more romantic way" and drive though neighborhoods and the mountains. i mostly always choose that over highway driving… i don't know why. when we arrived at our destination we realized that Chic-Fil-A would prolly be pretty popular with the families on a holiday such as this one but we couldn't turn back (i wanted my sweet tea and nuggets). we found a parking space in front of village inn and walked over. upon entering the building we were greeted by a hostess, i was given a rose, and then a server sat us at a table, and waited on us the whole night.
THEY ALSO SERVED us on real plates with real cups to drink out of and they offered us FREE ice cream for dessert. it was pretty much one of the best accidents we have encountered! and we decided that accidents seem to make the best traditions. therefore we will be back again next year Chic-Fil-A. you win, we're smitten!