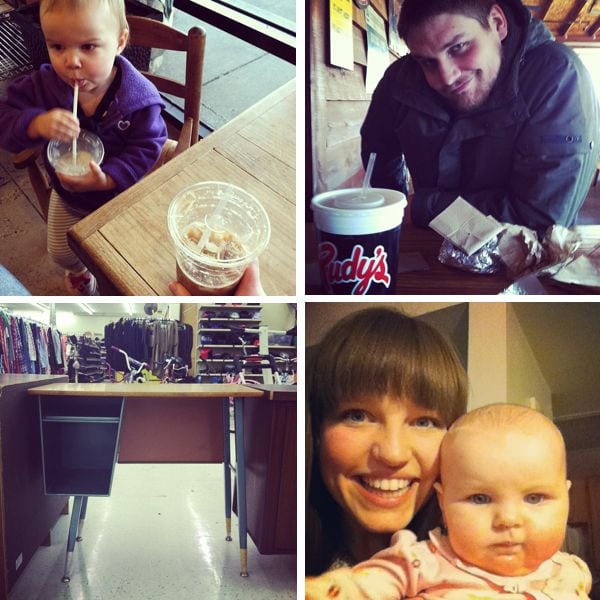 i love doing a "week's end" post each week because it reminds me how blessed i am. i always have so many things to be grateful for and it is hard to pick my favorite moments. turns out it is also hard to pick my favorite four instagrams… i take too many each week!
FAVORITE MOMENTS OF THE WEEK:
coffee dates with my niece and going instagram crazy because she is the cutest!
rolling out of bed to go to breakfast in the early mornings before work with my man. he insisted 🙂
getting a sewing table on the cheaps from the thrift store. it just needs a little love but i can give it that!
cuddle time with sweet Lily who is growing so fast! she doesn't cry when i hold her anymore!!
FAVORITE POSTS OF THE WEEK:
books on the craft of writing : one of my life goals is to write a book. thinking that this would be a good place to start!
la blogshop : love this cute little video
snow! : i just love when babies discover new things
FAVORITE FREE TIME ACTIVITIES THIS WEEK:
watch Dr. Who
read Les Mis
write letters. i just got some beautiful cards from Katygirl Designs & i am loving them!
play with my sewing machine…. by setting it up & getting ideas on pinterest. i need to start a board.
here's to a new week!