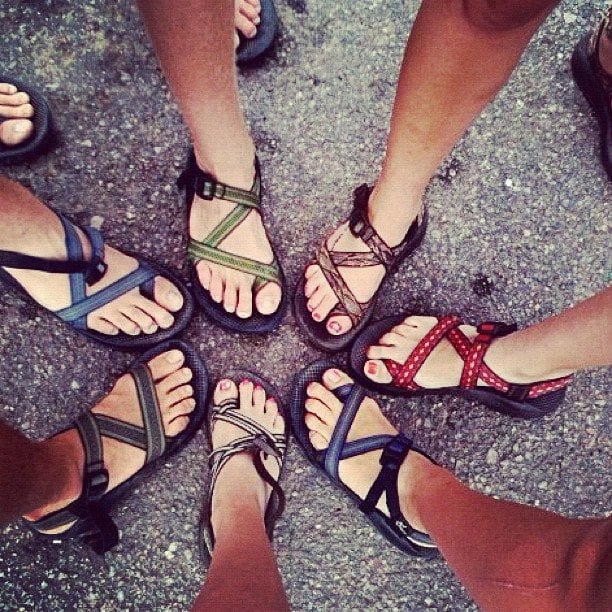 One of the first things Bruce & I decided on was our Chaco wedding shoes! Haha! I gave him three options – chacos, Toms, Barefoot. He thought I was joking and when he found out I was serious, he said "THIS is why I am marrying you!"
It wasn't a hard choice, CHACOS won hands down!!  
… before you think my wedding will lack class (like some people have pointed out), think again I promise I can make Chacos look cute!!!
In fact, it would be weird for us to do it any other way! We are an Eaglationship (meaning we met at Eagle Lake Camp) making us one of "those" camp couples. Our wedding will applaud that!