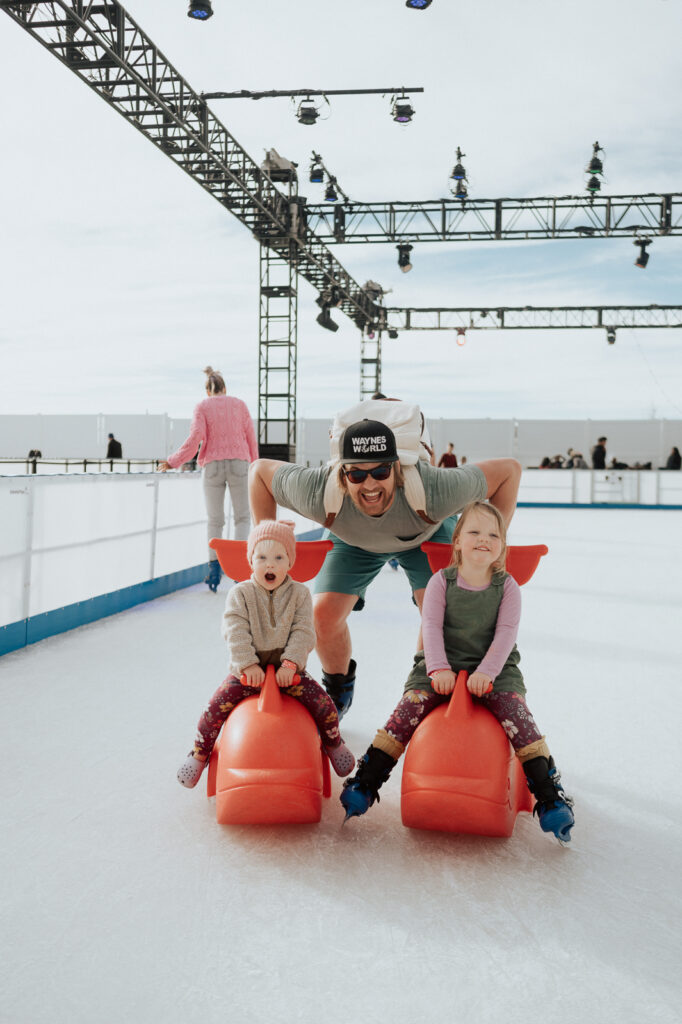 We did a new fun thing this Christmas and spent an overnight at Gaylord of the Rockies! They go all out for Christmas and I'll tell you that "all out" is so much! We couldn't even do it all if we tried, but we did do a lot and blew right through naptime 😉 (for better or worse!) HAHA!
I took pictures (as always) but never managed to get one of our room – probably because we just crashed once we got there! I also made this reel of our time there! We loved tubing, ice skating, story time with Mrs. Clause, the Elf activity adventure, and the Cirque du Soleil show!
I've been really sentimental about the girls lately. They are starting to get to the age where they remember traditions and they ask about the seasons and upcoming holidays. Hilde especially as a three year old but Millie is following close and learning so much from her big sis. And she will be 2 in one month!
The things we do now, impact them. They still talk about ice-skating and swimming and the lazy river that moved us around. It's a gift to have them and the Christmas season. This year is already not looking like I had planned (we've had some sickies around here) but I'm reminded that the Lord is faithful. We do things but we don't have to do all the things. The girls have so much fun just being with us.
I'm thankful for these family memories. Each Christmas they are bigger and older and I'm taking these days and cherishing them.