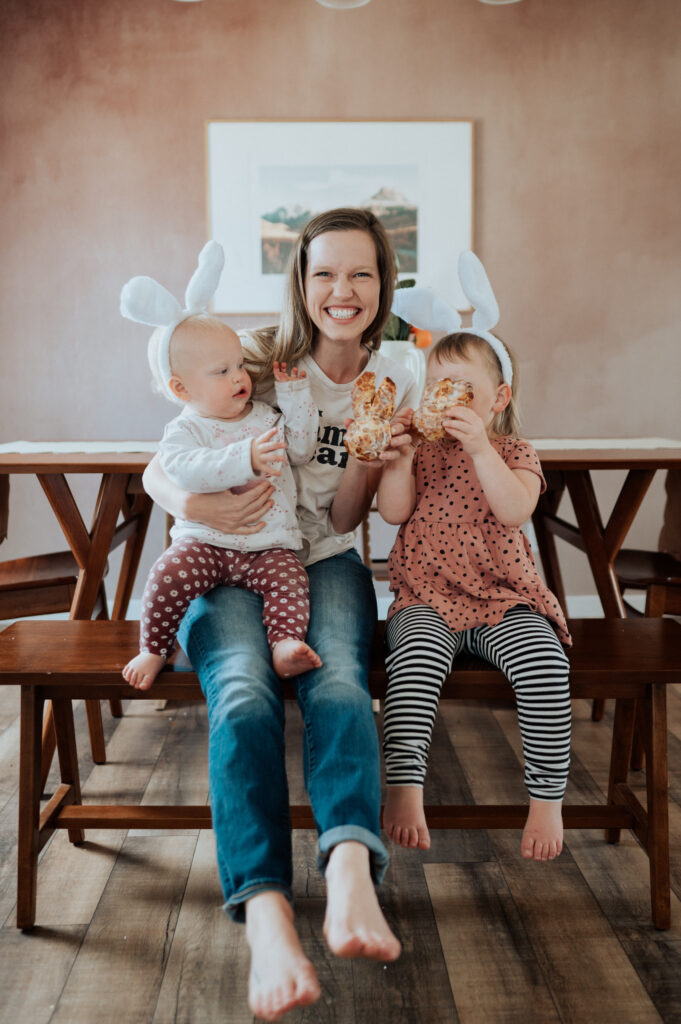 I have always been a fan of holidays and traditions. Just the other day my parents were telling the story (again) of how at age 6 we had a spontaneous Valentine's Day picnic dinner of take-out Chinese food on our living room floor – with the large, round, red tablecloth. The next year on Valentine's Day, I told my mom how excited I was for our Chinese food tradition. While it was not tradition at that point, my mom quickly jumped on it and ordered Chinese. We ate it in the same spot on the same large, round, red tablecloth on the living room floor. Nearly every year since, there is a gathering of family enjoying a picnic dinner of Chinese take-out on a large, round, red tablecloth in my parents living room. And so you can image that as a mother myself who is able to dictate & create the memories and traditons in our home, I'm in my sweet spot.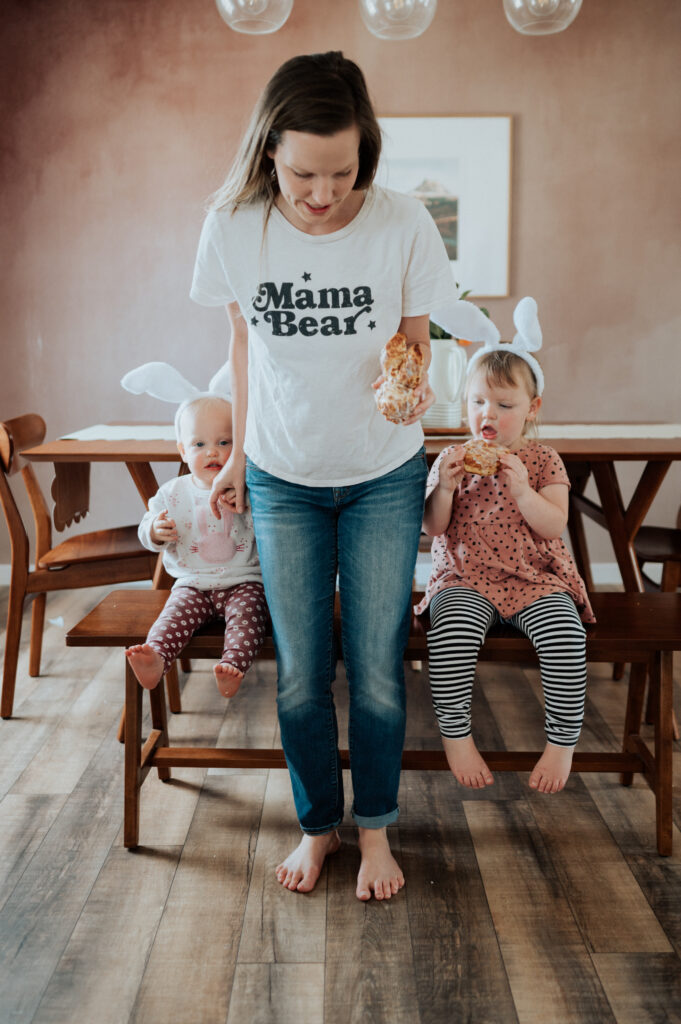 I saw these adorable bunny cinnamon rolls on Pinterest, so we made some ourselves! They are SO easy to make! All you need is a package or two of cinnamon roll dough! I used Pillsbury but you can buy any kind you want! If you are using grands, just unroll the top a bit to make the ears. If you are using the regular kind (like we did in the video) use one roll for the head and cut another one to make "ears" and squish them together! Bake like normal and enjoy!
It is such a simple way to make a holiday (like the whole Easter season) just a little bit more magical! Enjoy!