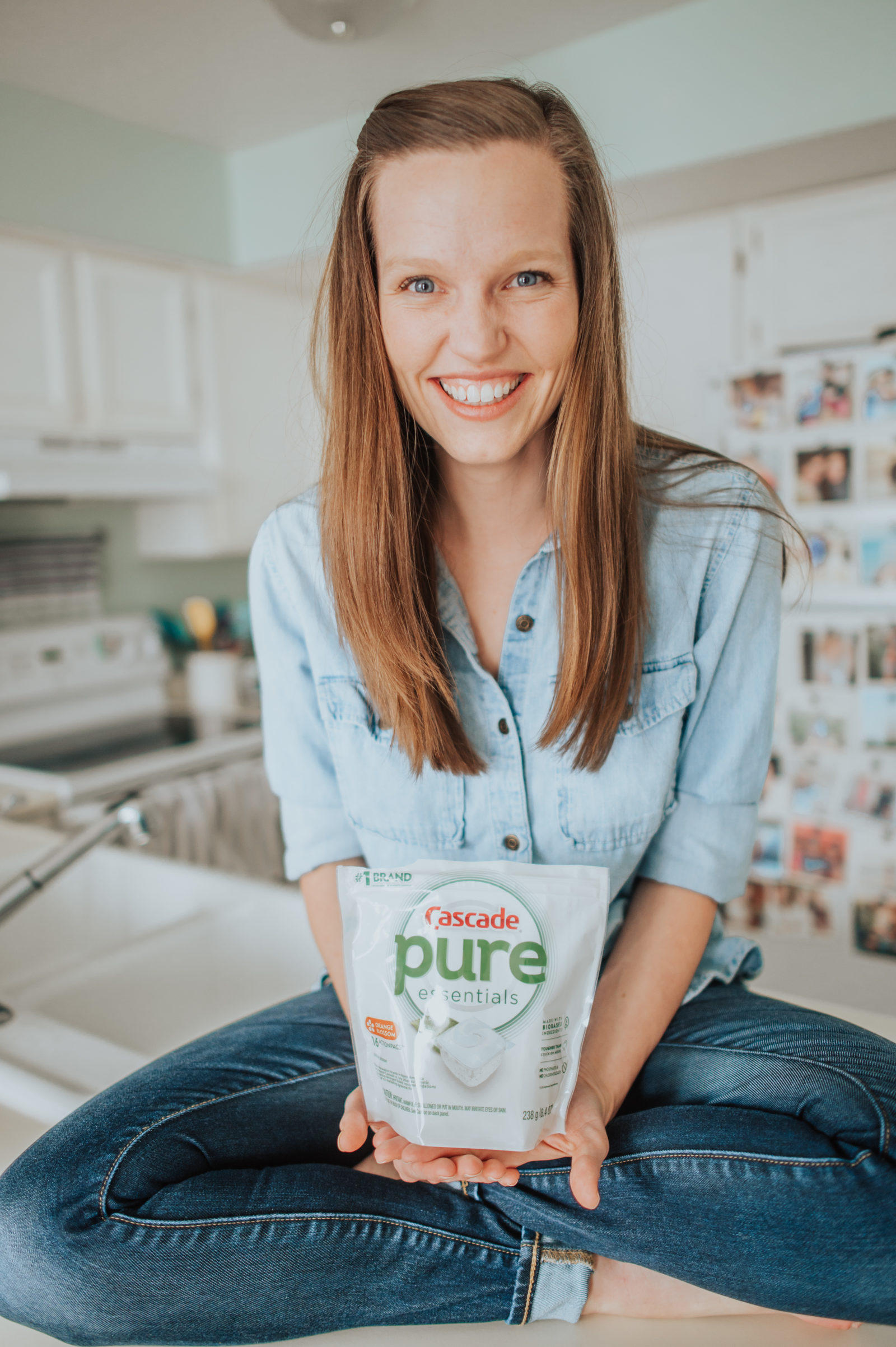 Thank you Cascade for Sponsoring this post, all opinions are my own!
Things in our house just got a little bit messier. Hilde turned 6 months this month & grew three teeth so we started introducing real foods. It's been hilarious to watch Hilde discover real food and also a bit messy. It takes time to learn how to eat without covering yourself in food! 😉  Right now she is into spoon feeding herself purees and chewing on her food teether – well that and smacking said utensils around.
Food isn't the only thing Hilde is putting in her mouth these days. Those three teeth (and the more to come) are driving her crazy. If she can grab it, she will put it in her mouth. She has been loving some silicone teethers and I love them too since they are dishwasher safe!
A couple weeks ago I shared about Cascade pure essentials at Target! I was so thrilled about it because Cascade is a brand we have been using for years and now they have launched a new line that offers a dependable clean with a simplified formula! Now I don't need to worry about all the things Hilde puts in her mouth, they can go in the dishwasher with everything else without me having to compromise!
Hilde's Things I wash in the Dishwasher:
The Drying Rack
Teethers
Food Teether
Pacifiers
Cascade pure essentials works hard for a reliable clean) and is something I can feel good about with no tradeoffs, so it is now one of my must-have mama approved products! Add it to your cart next time you are at Target! Through March 30 you can save $1 off Cascade Pure Essentials 30 count or larger using Cartwheel in the Target App here!!
What are some of your mom hacks?