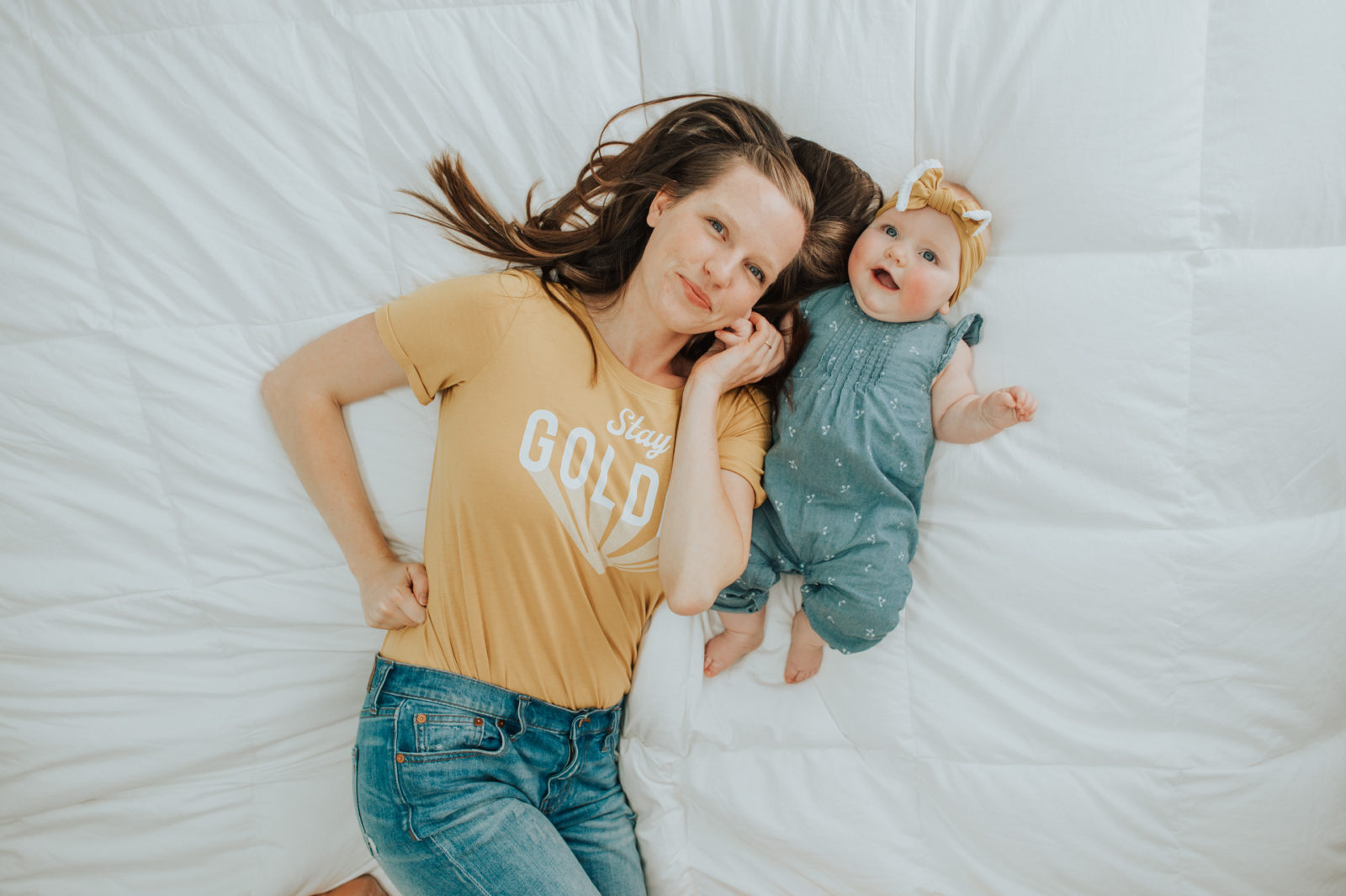 It is not very late as I sit here with my laptop in bed with my nursing pillow behind me, but it feels as if it is. My late nights are much earlier these days – something that comes with the territory of parenthood. I have the monitor on my left and I hear Hilde's snorts and moves crinkle through. So far no cries, she is getting so good at self-soothing. And a cup of Sleepy Time tea that is now lukewarm – but that is my fault and not the babies this time. I'm editing photos, shopping online, and finding myself drawn to new aesthetics.
I've been thinking about this a lot – the newness of motherhood. The new patterns and preferences I've adopted. And how that has completely changed my blog & my Instagram. It's a relief in many ways being a mother. I finally feel like I have a reason for staying at home. I don't have to defend blogging as my job because people have just stopped asking what I do. And finally the pressure I had to somehow fit into a mold of a style blogger (no matter how much I fought it) is gone. I don't need to post my outfits or even worry if they are post worthy. I'm a mother now – I'm a mommy blog whether I like it or not. Just look at my Instagram – it is not easy to find a photo of just me anymore. Hilde is the star and for good reason – she is just too cute.
A lot of this just comes with life. I am different. Things have changed. I am a mother and so many of my priorities have shifted. There is no doubt about that. But who am I? Does motherhood just answer the question for me? No. But it does speak into it.
It might be Marie Kondo or it might be the new season, but more than ever I want to purge and refine my closet. I always loved the idea of a capsule wardrobe but could I really do it? When I was sorting three loads of laundry on my bed I was slightly appalled by all my clothing – so much of it just still hanging in my closet. Some fit me better physically pre-pregnancy and others fit me better stylistically pre-pregnancy. Either way I've stopped reaching for them. Jeans and t-shirts are my go-to. I haven't given up, I've just fallen in love with a new style. So maybe my closet should reflect that.
This ache for change is real. I know there is so much out there on not losing yourself in motherhood but I think it is possible to fall on the other-side of that – not letting this new role in. I am a mother and I want it to be part of my definition. It isn't only me but it is me and that is okay.