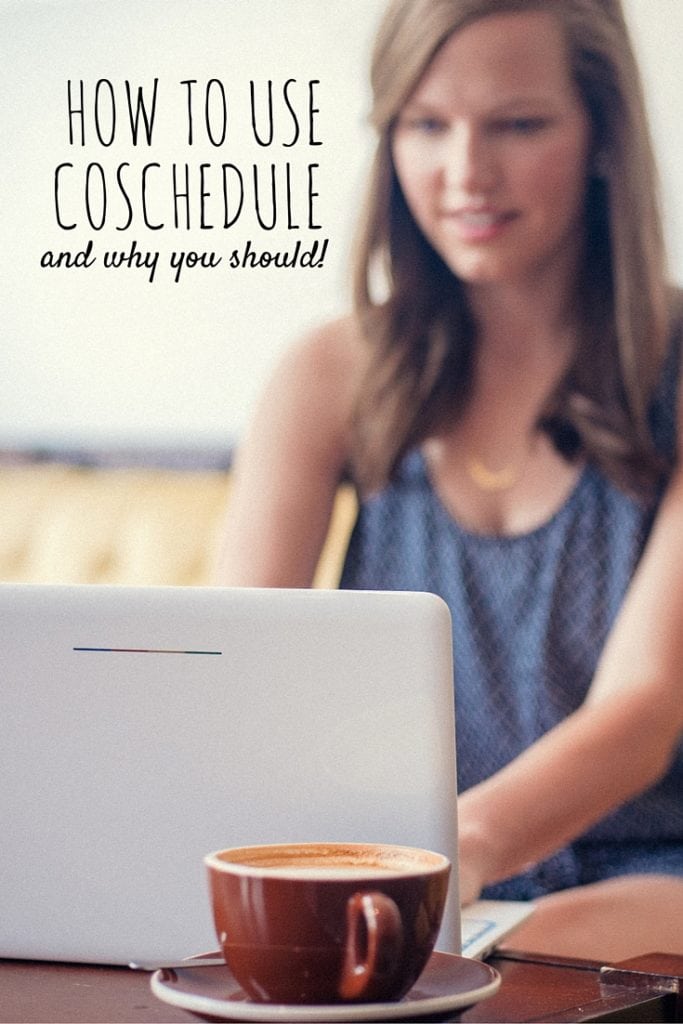 I've been on WordPress since October now and I can confidently say that switching over from Blogger to WordPress was one of the best decisions I made when it comes to my blog! You can read more about that process in my 5 Tips for Your Blog Redesign Post! Yes it was a bit of a learning curve to learn a new platform, but the benefits of WordPress outweigh the change. Today I want to talk to you about Coschedule because it seriously is the best scheduler for social media out there and if you are not already using it, you should change that!
Coscheudle is a social media scheduler that seamlessly fits in with your blog post writing. CoSchedule starts with a free trial so that you can check it out and play around with it before you start paying monthly. I honestly think that you would never need more than the cheapest payment option ($15 a month) unless you have a bigger team that you want to be able to use it. What I love about CoScheudle most is the ability to use the plugin to link with my blog posts. While I write a blog post I can continue scrolling down and schedule all the posts I want related to that post! I can link pictures schedule announcing posts for when it goes live, and even schedule out a couple for months down the road! Chunking in your scheduling with the actual post writing is genius and a huge time saver for me! So at the same price as a lot of the other scheduling services out there you can get it all in one place!
This part is the fun part! Once you start the trial, you can download the CoSchedule plug in and get to playing around with all the things it can do! You can see all the posts you have scheduled on the Calendar view & you can see which of your post are performing best on Top Posts view. I like it because almost anywhere you are there is an opportunity to schedule more social media posts! You can do it from the calendar or from the Top Posts – like when I went to take a screen shot for my top posts, I went ahead and scheduled some new social media shout out for those posts in my top!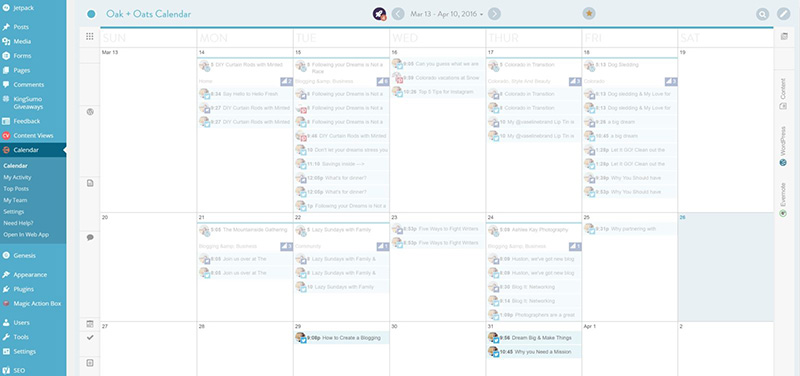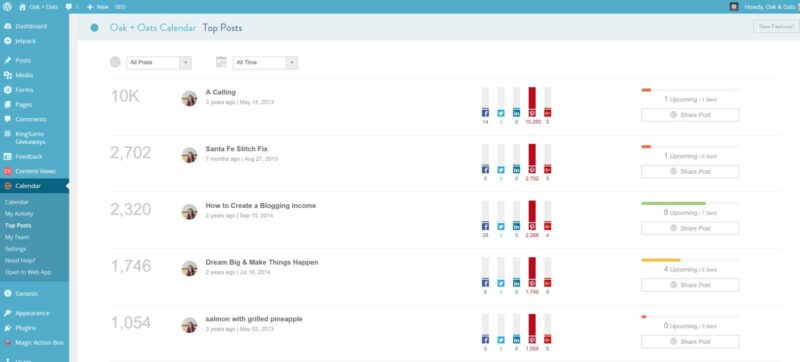 The best feature though is in you post editing view. When you go to write any new post, at the bottom of the page you will see a way for you to schedule social media for when the blog goes live! You don't even have to open up a new page or website – it is literally all there! I make this part of my blog post writing time. Write the post, make sure images are entered, check categories & add tags, schedule the social media, set the date, and schedule the blog post! Easy as that. I don't have to worry about scheduling all the social sharing once the post goes live! It is truly magical and saves me time & sanity! HAHA!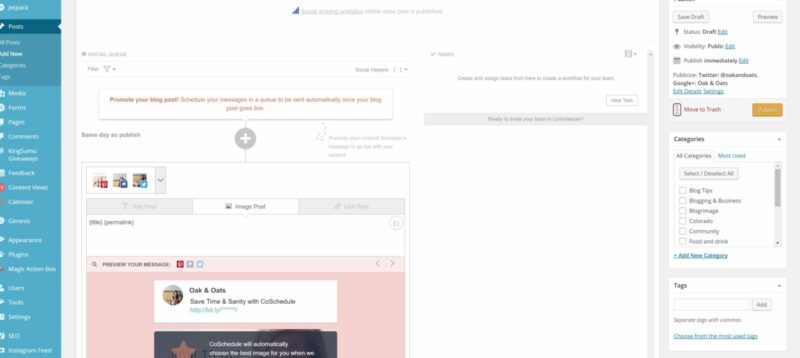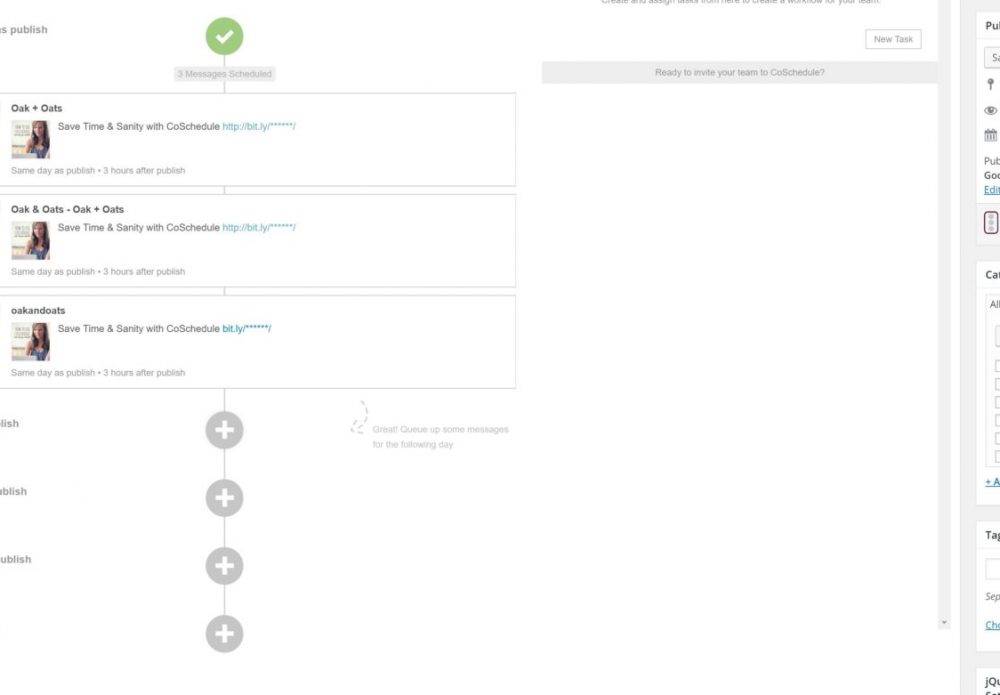 PS: This video is a really great outline of CoSchedule if you are still trying to see if CoSchedule is right for you!!

xoxo, elizabeth