When I outgrew the lovable & chewable vitamins featuring my favorite cartoon characters of my youth, I stopped taking my vitamins regularly. It is not that I don't care about my health or that I know there are so many minerals that I am missing out on, it is simply the fact that I ALWAYS forget to take them. Taking vitamins is kinda a hassle #amiright?! – you have to first remember to take them and second remember to do so with a meal so you don't just throw them back up.
Then I discovered Olly – the vitamins that you can take without making sure to pair it with a meal and taste like candy (I mean, health 😉 ) But for reals, if it feels like I am sneaking in a little treat when I wake up, then it is perfect for me! Right now I am taking the Women's Super Foods Mulit every day when I wake up for a burst of my daily vitamins and minerals plus a powerful boost of phytonutrients from 10 of nature's superest foods! Just call me super girl!
Can we also just take a moment to appreciate the packaging? It is so fun, right? And cute enough to sit on my nightstand as a visual reminder everyday. I have wonderful news for you, if you are as pumped about Olly as I am, you can get 20% off your subscription with code: SUPER20 when you check out!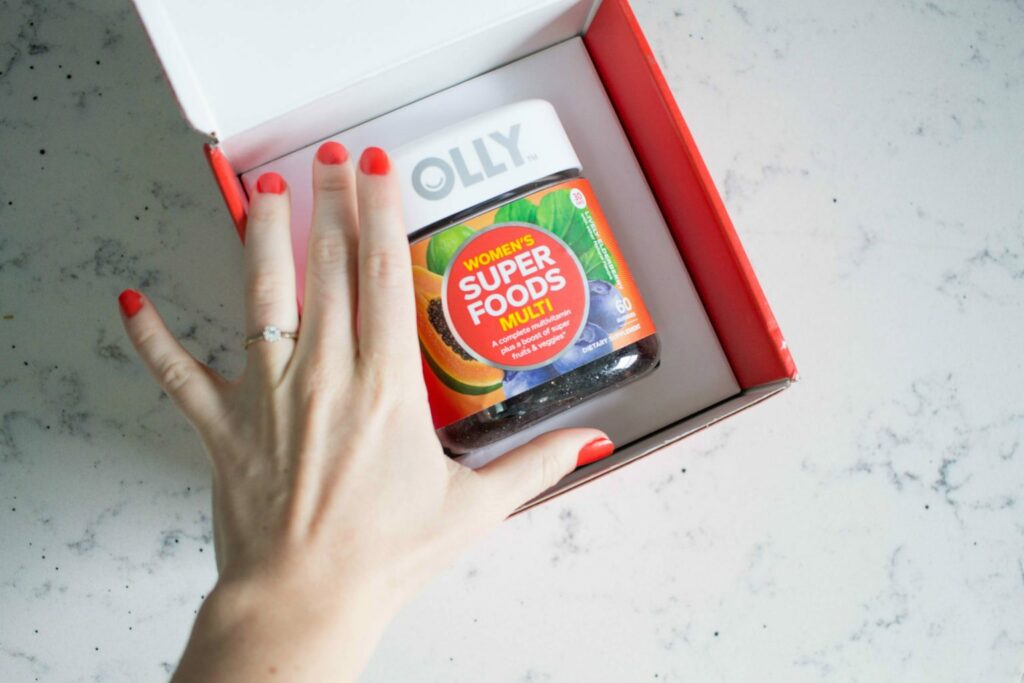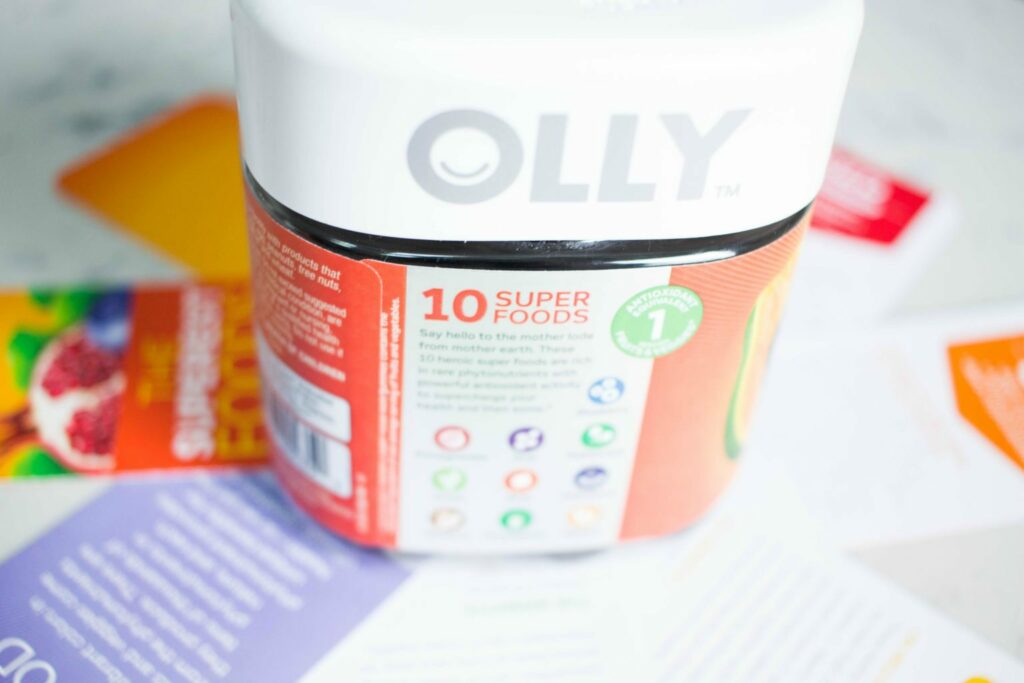 Thank you Olly for sponsoring this post. 
Do you take vitamins daily? Have you seen Olly online or at Target? Have you had a chance to try them yet? Let me know what you think, I am totally sold! 
xoxo, elizabeth