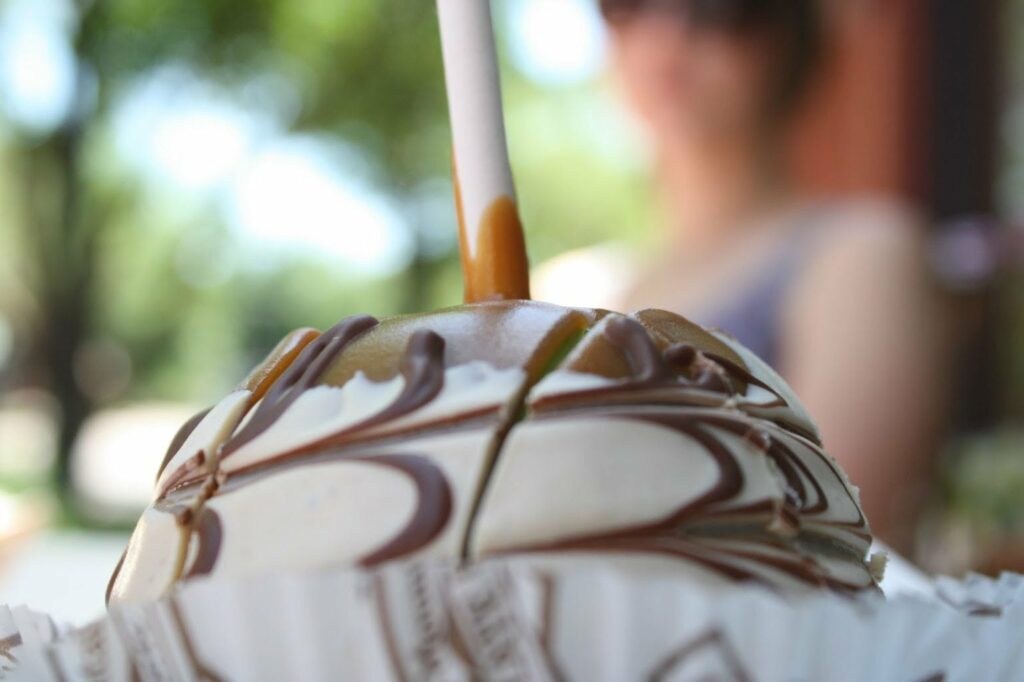 One of my favorite places to take out of town guests is Rocky Mountain Chocolate Factory in Old Colorado City! Okay, let's be honest, I love to go there all the time but it is so fun to bring people with me! Old Colorado City simply has a wonderful feel – that mix of history, local shops, and Pike's Peak towering down the street. On a little corner of Colorado Ave sits a chocolate shop in an old brick building. The smell as you walk by has your mouth watering and the large windows show the chocolates being made by hand. On the weekends someone is even standing outside offering you samples – yes please!
Okay, now some of you are saying "but you don't like chocolate!" and you would be right. BUT I do love caramel apples and this place has some of the best caramel apples in the WORLD! PS: Megs and I say caramel completely different ways. She is southern and I am not – that will help you read this with a better understanding of our differences!
If you ever find yourself in Old Colorado City, stop here and pick up an apple!! Or if you ever see a Rocky Mountain Chocolate Factory pop in for a little snack. You will never have a caramel apple like the kind they serve here.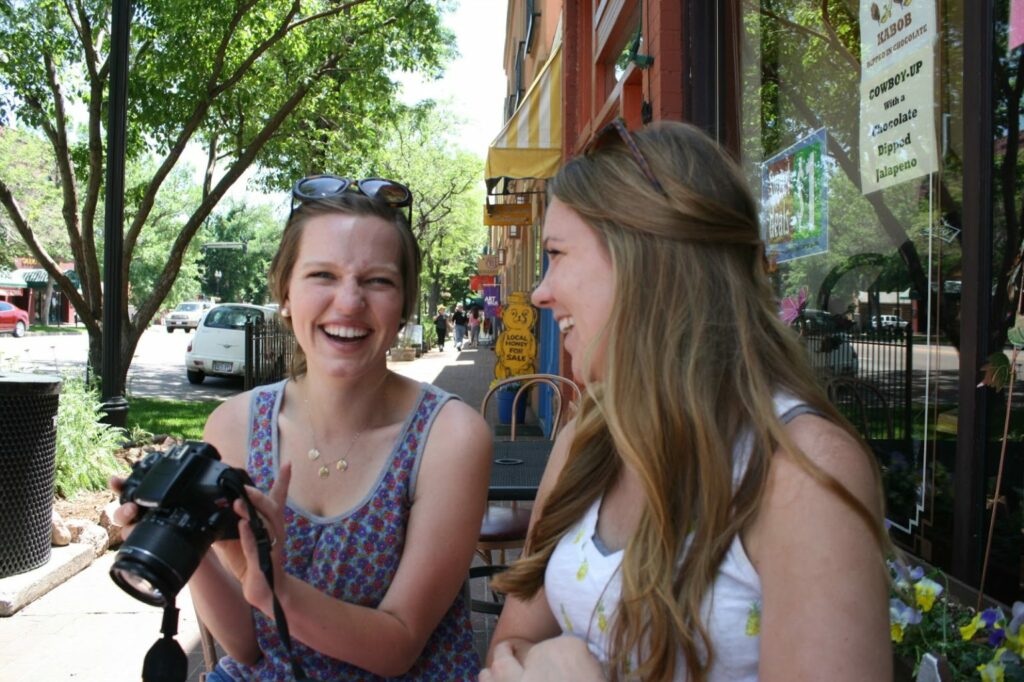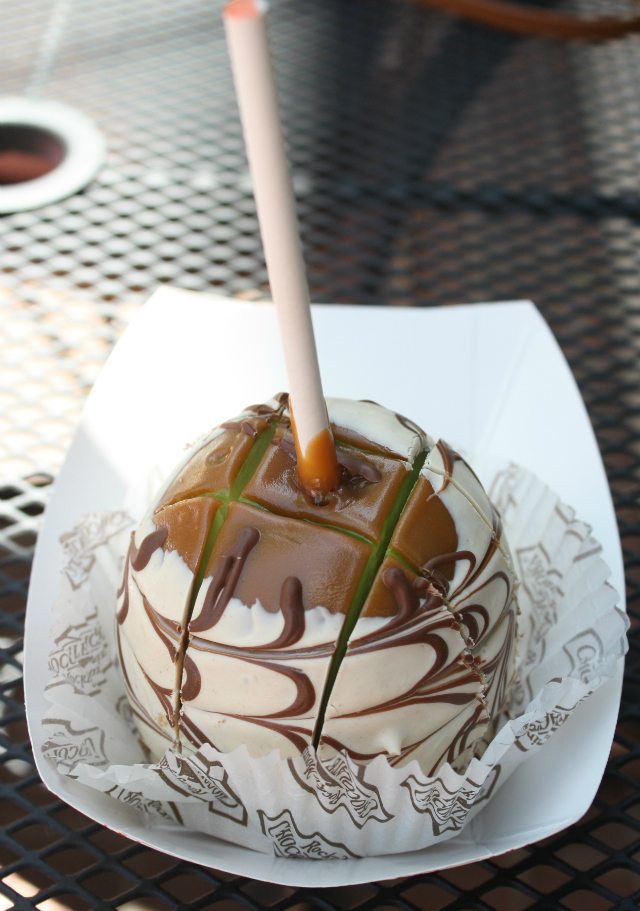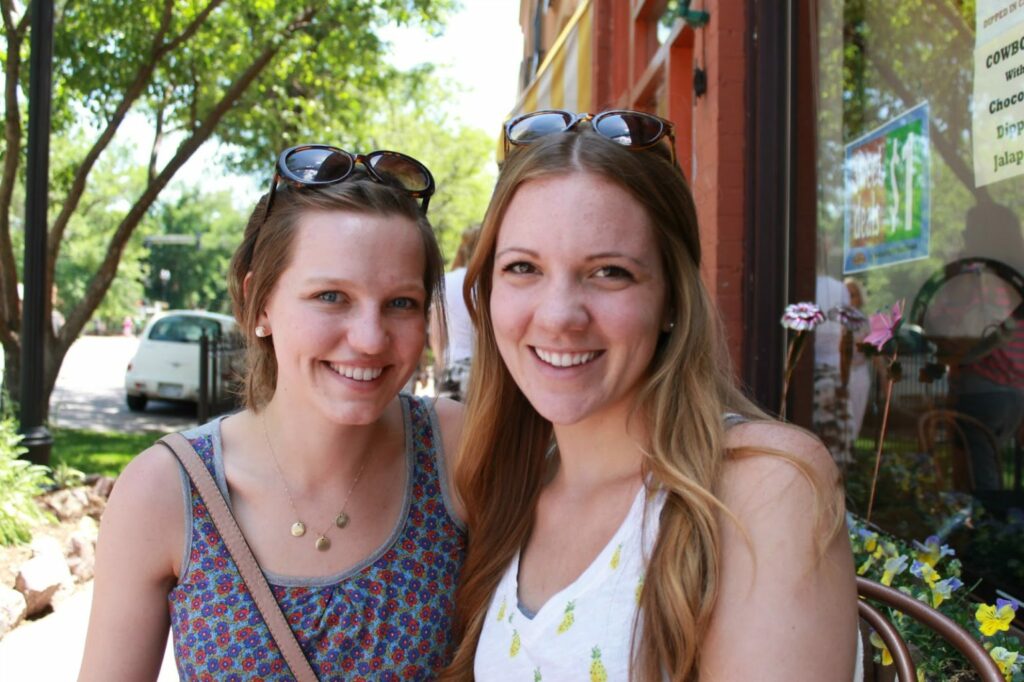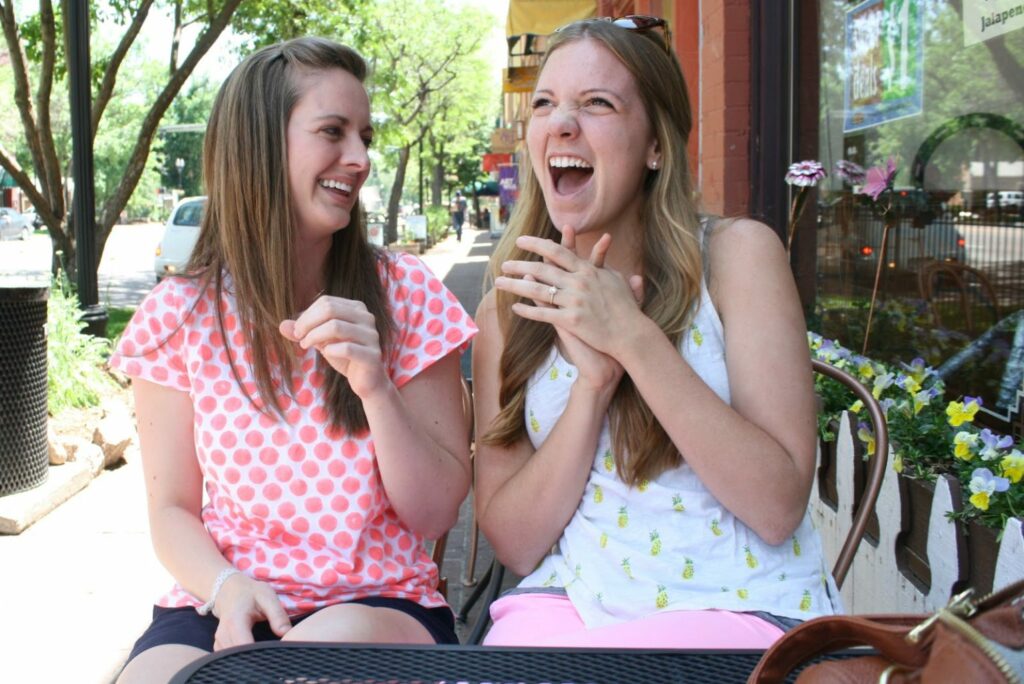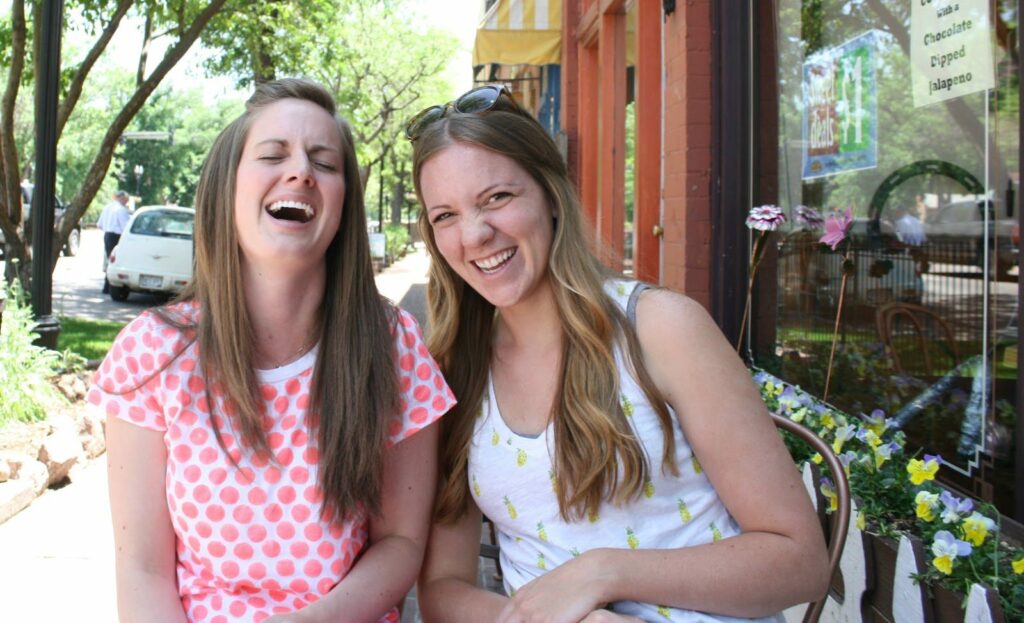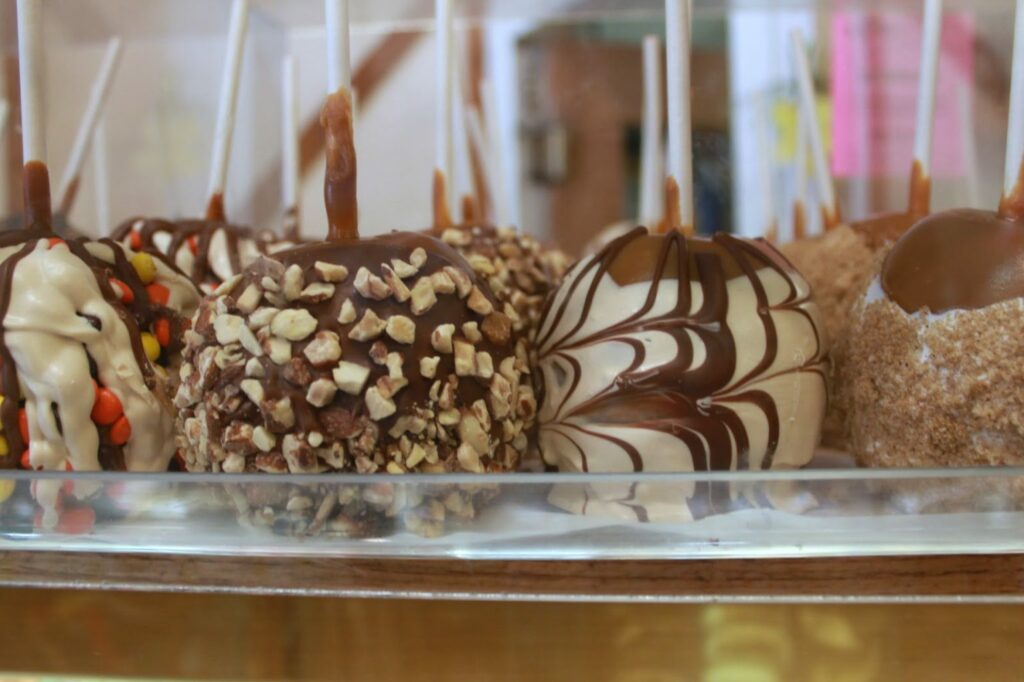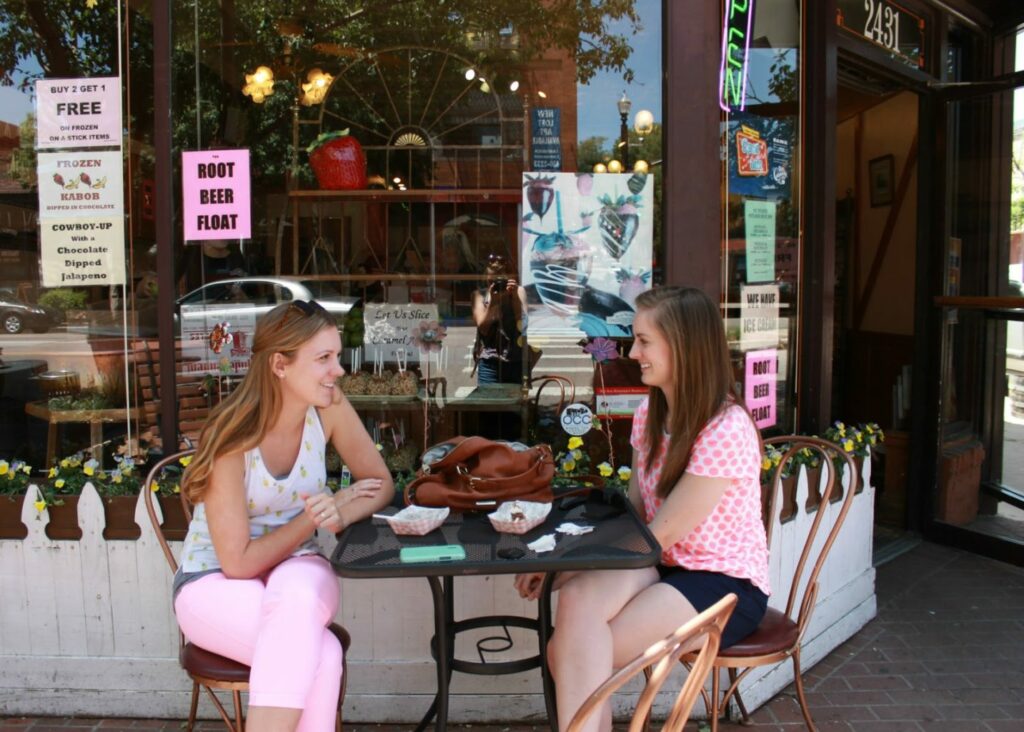 WHERE DO YOU TAKE ALL OF YOUR OUT OF TOWN GUESTS?