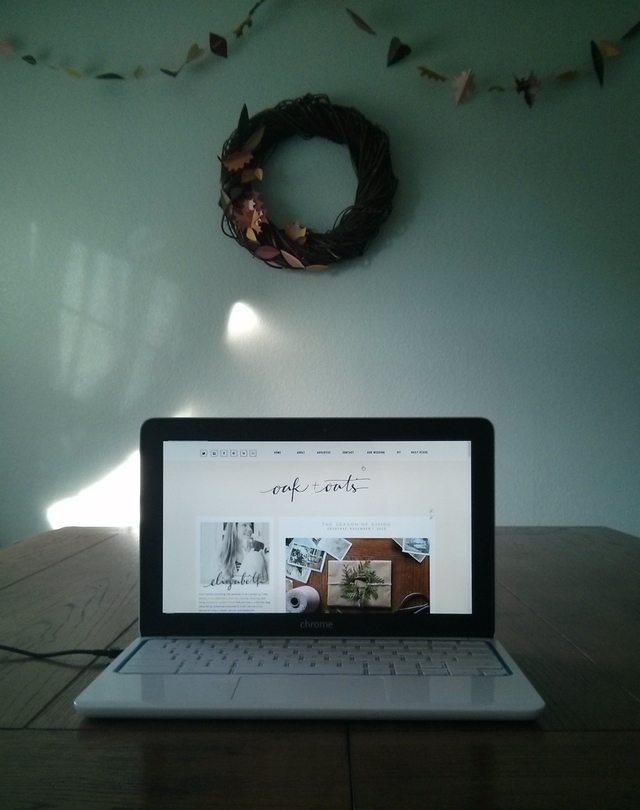 i don't really like animals that much but recently i have been wanting a little puppy so that i can name him Ronald and knit him a Weasley sweater. he would be such a cutie. but i realized that i didn't really want a dog to take care of, so that dream was pretty fleeting.   
good thing i got a new computer because i can just name him Ronald. i wont be able to dress him up in little sweaters but let's be honest, i don't knit and i wouldn't have learned just to dress a puppy.   
i got the new google chrome book. i love it. when i made a list of everything i needed in a new computer, we did a bunch of research, and i landed on this one. Ron and i have been hanging out a lot lately – he's a keeper!