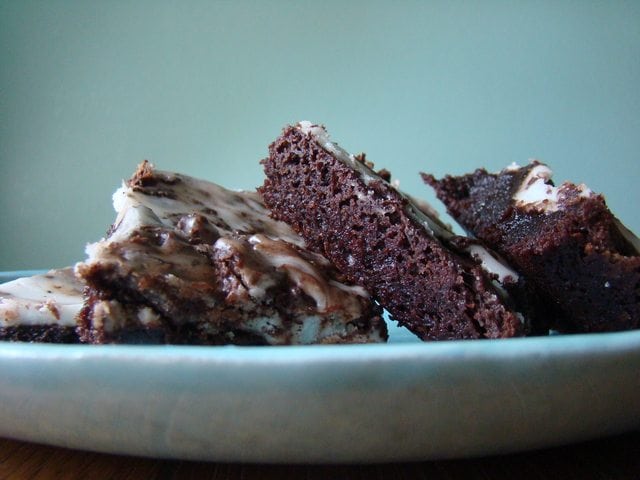 i make easy treats. i am not not much of a backer/ cook / person who enjoys spending time in my kitchen. these brownies are right up my ally because they are seriously the easiest thing ever. also, they are Ridings family tradition. my mom made these all the time growing up – school snacks, bible study dessert, birthday foods, potlucks, and all that. probably because she is a lot like me!
WHAT YOU NEED:
– box of brownie mix (& required ingredients)
vegetable oil
2 eggs
water
– bag of york peppermint patties
WHAT YOU DO:
1. mix together the brownie mix following the instructions on the box
2. put in the oven for a couple minutes less than the box tells you to
3. when the timer beeps, add unwrapped mints to the top of the brownies
4. put back in oven for 3-4 minutes
5. use a spoon (sprayed with pam) to spread the melted mints on top of the brownies
6. let cool & enjoy!!!!