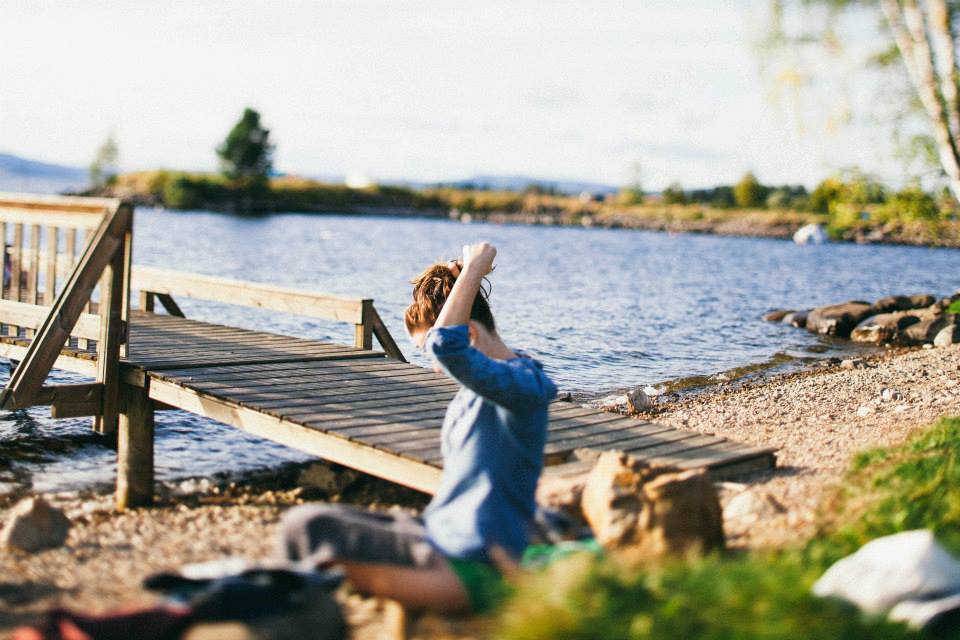 There is something about traveling that makes you a tad bit crazy. You will find yourself paying double the amount for a cup of coffee than normal, trying a local food you have never eaten before, buying souvenir mugs, or jumping in frozen Norwegian lakes. All justified by saying "when in (fill in the blank!)" I am not saying it is a bad thing – I'm saying it is an exhilarating thing! I have done all these things while on vacation. Vacations have a way of making us break out of our shell, try new things, and experience life. It may be because we are not in the same place doing the same things. We are in a whole new world, and much like Ariel, we find ourselves enjoying a new story line!  Here in Colorado there are many things that could keep me from jumping in a lake of ice melt after dinner but given the same opportunity in Norway? Clearly I'm jumping in!
Inspired by my recent trip to Norway,  I wanted to share with you some tips for stepping outside of the box when you are traveling!
FIVE WAYS TO BE BRAVE WHILE TRAVELING
Eat what the locals Eat
One of the best ways to experience a new culture and break out of your shell is to eat what the locals eat! You might not like everything you try (heck, you might not like anything you try!) but you should just do it! Brown cheese, black licorice, reindeer stew, horse sausage – I tried it all and the only thing I didn't like was the licorice (because really who does?!) Every where you travel will have different traditions and foods, experience more by trying those local favorites!
Go where locals Go
It is so fun to do the touristy thing but what really makes you step outside your box is when you do things that locals do. Maybe you go to a church service that is not in English or go to the local bakery and not the hotel lobby for breakfast one day. Head to that beach where all the locals enjoy as much sun as they can get because they only get a couple hours during the winter. Find some locals and talk to them – see what they like to do. You are in luck if you go visit someone who actually lives there because they can take you around!
Bring Spending Money
Every vacation I go on I budget everything.I wish I had thousands of dollars to have all my dream vacations but I don't! HAHA. I save my money, plan ahead, and look for deals. One thing that I ALWAYS put in the budget is spending money. When you are in New York you HAVE to go to a Broadway show! Or buy Butterbeer in Harry Potter World. And I will never forget being able to walk through Westminster Abbey – I spent the whole day there and it was worth every penny. You want to be able to do fun things on vacation – those things that you would not normally do back at home (like pay $7 for a latte, but when in Norway!)
Don't Plan Every Moment
I am a planner so I do plan my trips. I just feel better knowing where I am going to stay each night but even us planners need to let go a bit and let our new world take us for some adventures of our own. Go on a walk around the neighborhood and explore. Plan a day where you go into town but let your exploring lead your adventures – maybe you will spend hours at an adorable coffee shop or walk past a old church just about to start a service. Leave room for that adventure to find you!
Let your Heart Lead You
This sounds slightly crazy but i mean it! My little heart is the only reason I went swimming after dinner in a crazy cold lake that in a couple months will be so frozen that cars will drive over it. My heart kept telling me "you'll regret this if you don't jump in" & "when else can you go swimming in Norway?!" Dear ones, my heart was right so I jumped right on in! It was cold and we only swam for 30 minutes but I will never forget it. Your heart knows you best and it is sometimes the only little push you need to get out of your over thinking mind. Let go and make memories.
What are some of your favorite things to do when traveling? What makes you brave when you travel?
Photo by the talented Dorien Scheltens