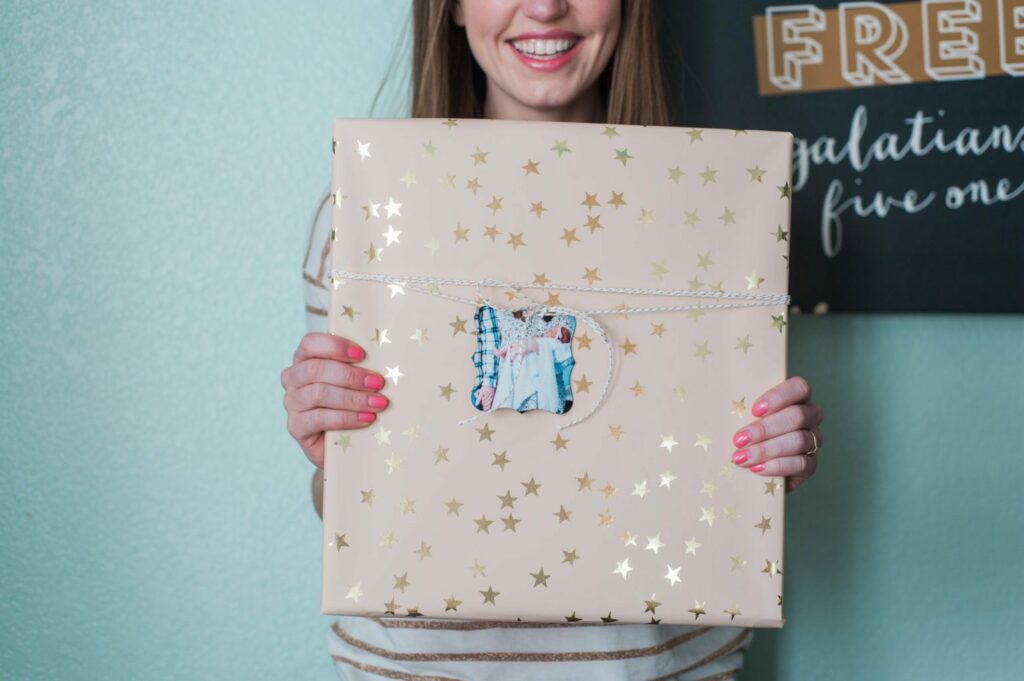 This post is sponsored by Shutterfly but the content and opinions expressed here are my own.
Collin & Jenn have been friends for years. Nearly a decade even which makes me feel old. Collin and I met at camp in 2008 and we all just kept going back to spend our summers there. Collin and Jenn were a camp couple as were Bruce and I. The boys were in each others weddings and we've met almost weekly for the last 5 years in bible study. All that to say that they are very dear to us. They also allowed me to take my first ever newborn photographs when they welcomed their little girl into the world. I took a Fresh 48 set in the hospital and one the next week at home while they adjusted to life.
I've already given their baby girl a million gifts (how can you not buy baby clothes?!) but I wanted to get here one more thing. Something really special and unique. So I made her a photo book of my favorite photos of her first week of life. A client gift for my first newborn client.
I went to Shutterfly and used their Make My Book service! It was so convenient to upload all my photos and get the book that I had wanted. It didn't take long at all and was shipped straight to my door. The quality of photos is professional and it was a joy to give to Collin & jenn! All that I had to do was wrap it up which was made super easy by the gift box & fun photo tag!
Are you a photographer who gives client gifts? Do you have stacks of memories you would like to keep on your coffee table? Do you think you are too busy to compile your memories? Shutterfly's Make My Book Service takes away the time consuming work of making your book, giving you a break and all your memories! I'll tell you what, printing photos never goes out of style! You'll be glad that you did!