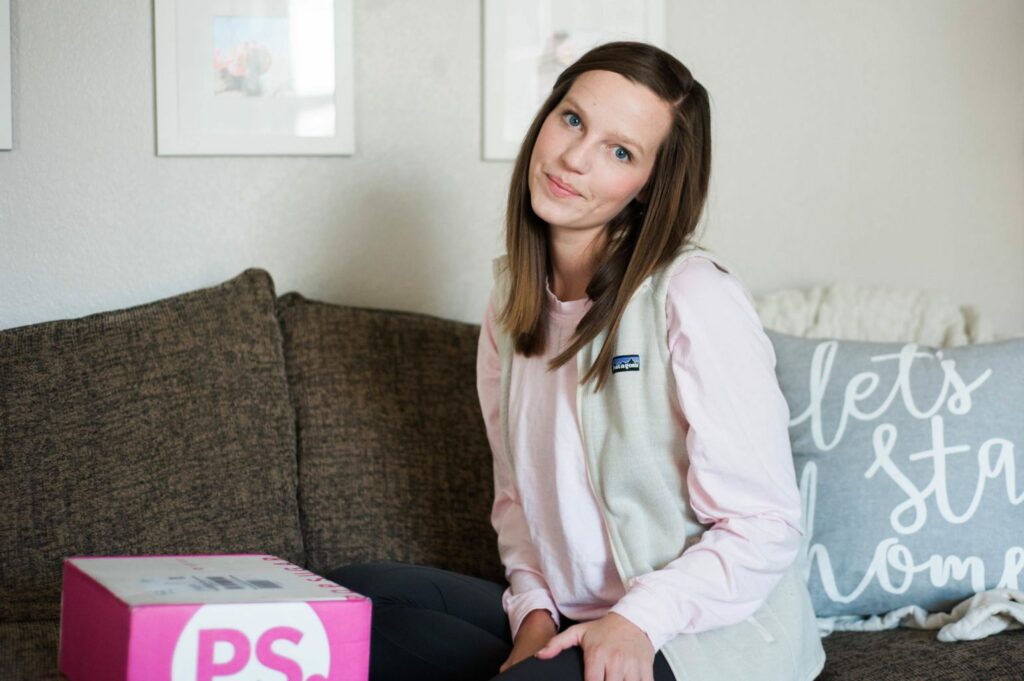 Location: Home Sweet Home
Details: Slouchy Dolman Tunic || Lovable Leggings || Patagonia Better Sweater Vest || POPSUGAR Must Have Box
Finally the cool and cozy is starting to sneak it's way into Colorado. I'm a huge fan of summer, and sun, and all things hot (just like Olaf) but I also love the comfort of the Holidays with a bit more of a chill in the air. The colder temps draw people inside, together, and inspire fresh pies & hot drinks! Popsugar sent me the October box to get into the holiday spirit!
It was packed with so many fun things – a book, an umbrella, body wash, make up, hot cocoa, and most of all this adorable mug from Morning Culture! You better believe I already made myself a chai latte in this mug! When you join the POPSUGAR Must Have subscription, you get a monthly box of full-sized surprises with the best in fashion, beauty, home, and more valued at over $100 for only $39.95 per month (they also have a mini box for $19!) Plus, shipping is always free! (Can I get a wahoo for that free shipping?!)
Tis the season for thinking about Christmas gifts! A POPSUGAR Must Have subscription would be a great way to give the gift that keeps on giving! Sometimes it is fun to indulge a little or spoil your friends & family. It is kinda crazy all the things packed into this box for the price! Sign up for your box here (or start working on that Christmas gift list!) and check out there other awesome boxes for baby showers & bridal showers!