Tis the season of traveling! I just got back from two back to back trips last month – one to Kansas City to visit friends & family and the second was a family trip to Orlando! We fly a lot and have our go to travel bags that are big enough to fit all we need but small enough to be carry-on! I'm not sure when I started doing carry-on only (It must have been when all the airlines started charging for checked bags), but I moved to the carry-on life and have never gone back! It is so convenient and practical! Plus, you never have to worry about your luggage getting lost or not making the flight! That is a peace of mind that this slightly control freak lady loves when she travels 😉
The only downsize to the carry-on life is that darn liquid ounce limit – that and the no aerosols rule. Now, don't get me wrong, I am all about airline safety and I am so thankful that there are rules for what people can bring on planes BUT it makes packing my make-up bag a little different when I travel. I've let go of my dry shampoo (I'll just shower more) and I bring the liquid travel sized hair spray. I have a stock of travel sized shampoo, conditioner, tooth paste, and I always check to make sure my foundation is under the limit (I would hate to throw it away!) I also try to say less is more (like I literally don't need everything in my bathroom on this trip!)
But what happens when it is the holidays? When you know there will be photos and parties and so much going on? You don't want to go with the camp style makeup free, unshowered look.  I get that. It is easy to go with the pack it all or the pack nothing mindset but this holiday try to go with a nice in-between 🙂
Pack this:
Crest 3D White Professional Effects Whitestrips : These will be perfect because you are going to not only be drinking large amounts of hot cocoa and coffee but you will also be in a lot of photos. Keep your smile bright and white! It will look like you spent a lot longer getting ready when you have a fresh smile! PLUS, they are so easy to pack!
Your make-up basics: I bring my mascara, my blush, and my foundation.
One lip color (go with bright!): I have a box of lipsticks but I don't need 20 choices on vacation. Just bring one on your trip. Not only does it help keep your bag smaller, it helps you get ready quicker because you don't have endless options!
Travel size toothbrush & toothpaste
Bonus Travel Beauty Tips:
A bright lip color (like red) will help your smile pop.
Use Crest 3D White Professional Effects Whitestrips for 30 minutes while you get ready for bed.
A swipe of mascara will wake up tired eyes, even if it is just for Christmas morning breakfast.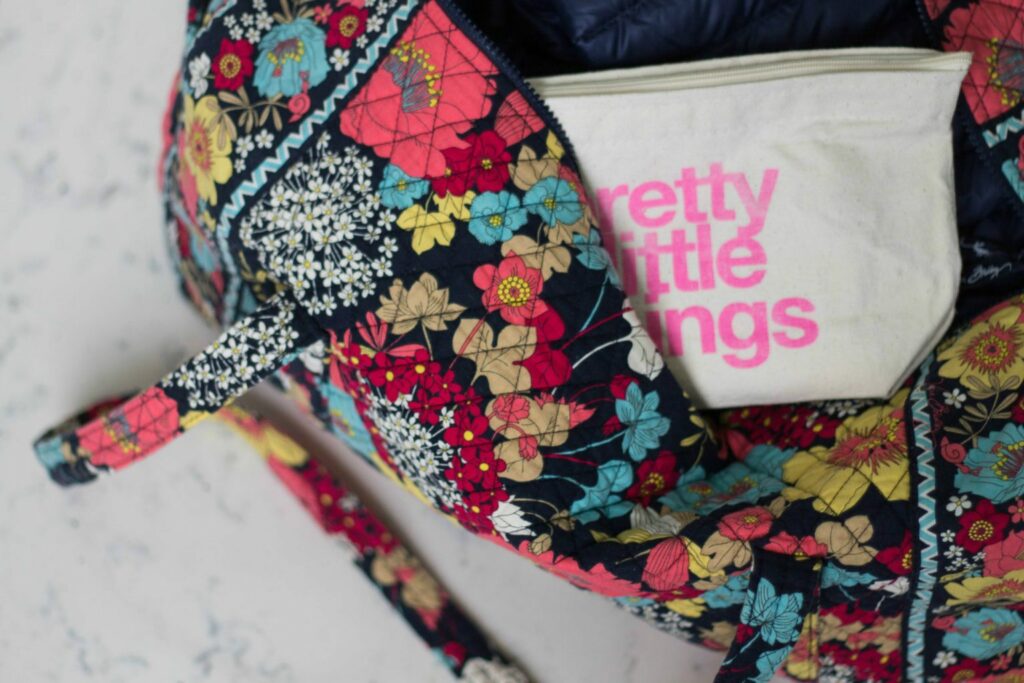 Are you traveling anywhere this season? What are some of your must haves for beauty travel? Have you tried Crest 3D White Whitestrips? They may be the perfect addition to this year's carry-on make up bag! 
xoxo, elizabeth