What new Bras?! Yes, that is right. I've got new bras and you can too! I love getting new bras but I don't love shopping for them. There is something about bra shipping that is mostly terrible. Those things would be the fact you have to take everything off to try them on, half the ones you try on fit way way weird, and it can feel like an attack on your self-confidence. BUT a well fitting bra makes all the difference.
Did you know you are probably wearing the wrong bra size? Yeah, statistically 80% of women are wearing the wrong sized bra. What, what?! There are a million reasons for this – like our bodies changing all the time, never being properly measured, guess work, hand-me-downs, a lack of money to go bra shopping… things like that!
I went to Kohl's the other day during their Bra Fitting Event to make sure I was wearing the correct bra size and to stock up on sports bras (it was getting bad y'all – I only owned one!) After being measured, I hit the racks to find my perfect styles. At the end of the day I walked out with three sports bras (one being a "lounge" bra!) and a t-shirt bra. As a larger busted lady, I always find that those styles fit me best and make me feel the most confident.
I know bra shopping is not the easiest, but a good bra is worth all the hassle! And with Kohl's fitting event, large selection, and great prices, you cannot go wrong!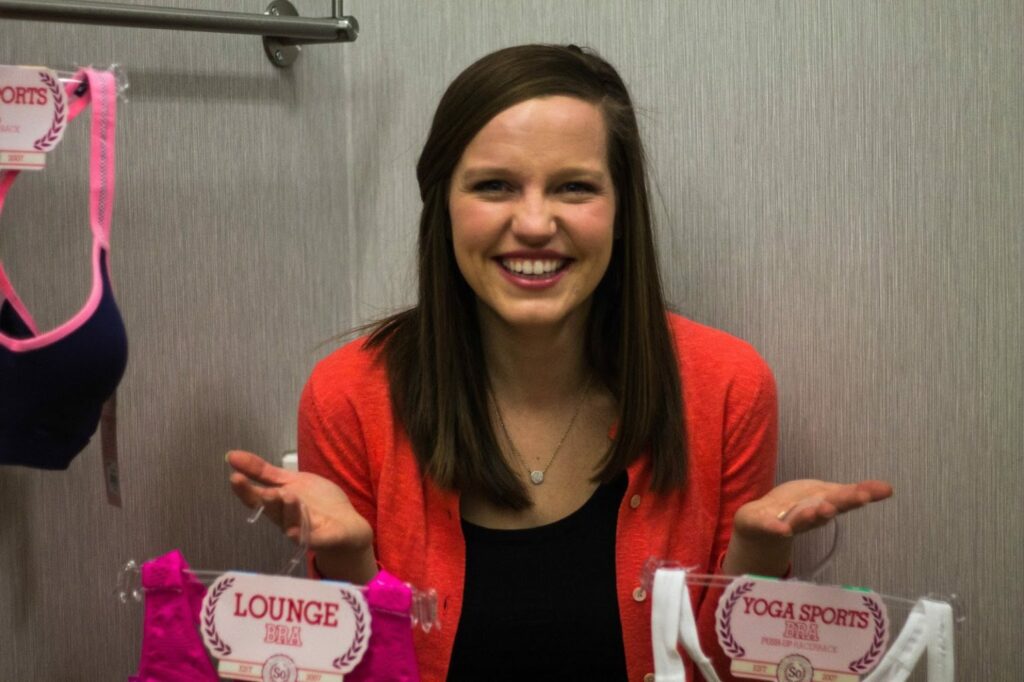 YOUR CHANCE TO WIN!
One lucky Oak + Oats winner will walk home with $200 to spend at Kohl's! To enter, simple fill out the Rafflecopter below. All entries will be verified so no cheating! Good Luck!! XOXO
How do you feel about bra shopping? Have you been measured and fitted? Have you checked out Kohl's new bra and pantie section? PSST: They also have swimsuits in!!