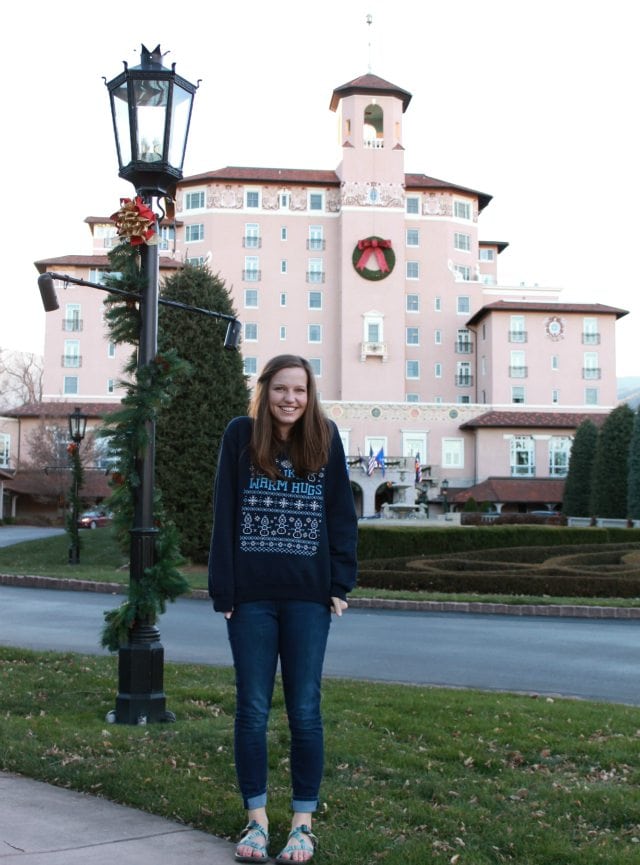 Be excited! Today we have something exciting in store for the TriStyle community! Each month Samantha of Elah Tree, Megs of Rivers & Roads,and me (Elizabeth of Oak + Oats!) join together to share three ways to style the same clothing item & your invited to be a part it! Our goal is to encourage, awaken, and celebrate the inherent beauty in each one of us as we live in community.
December is for festiveness! For big hugs, beautiful packages, secret Santas, red cups, coffee dates, quality time, reading stories out loud, slowing down, listening, singing, and dancing. Christmas sweaters fit in so well – nothing says " I love Christmas" like walking around in your favorite Christmas sweater!
YOUR MISSION: For the month of December we are bringing Christmas Sweaters back! You may call them ugly, we call them festive! See how each one of us style our Festive Christmas Sweaters and then show us how you style it! If you don't already have a gem of a sweater in your closet, hit up the thrift store OR you can get one online ( The Yetee or Hello Apparel!) Then show us how you style your sweater on your blog, facebook, instagram, or twitter! Make sure to use the hashtag #TryStyleCo so that we can see your wonderful creations. The last Tuesday of every month (December 30th) we will be sharing our favorite posts, tweets, and instagrams with everyone!
HOW WE STYLED OUR SWEATERS: The other day my husband was checking his twitter feed of all things wonderfully nerdy and he saw that The Yetee had fun holiday sweatshirts. We have a thing for festive sweaters in this family and I just couldn't help but check out with our favorites! When I pulled up the link he sent me in a text and saw an embroidered Olaf staring back at me, I was instantly in love. This sweater is everything it appears to be – warm hugs and snowmen. And every time I wear it no fail, someone compliments my sweater and asks me where I got it! Now that is festive if you ask me!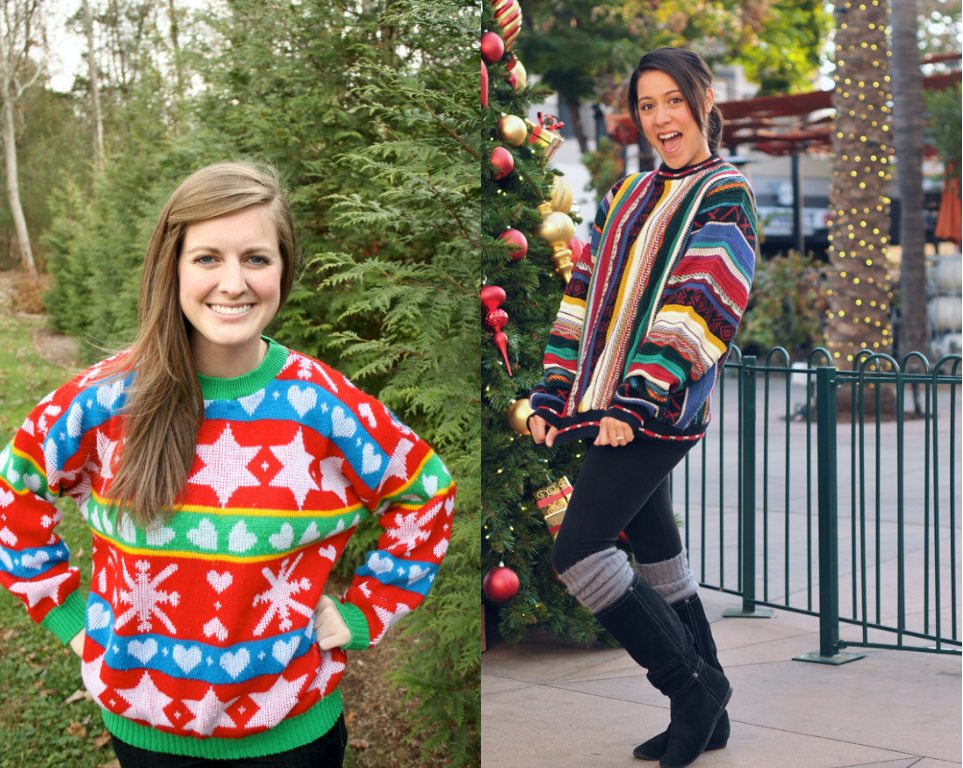 MEGS: Ugly Christmas sweaters are my favorite…but I've never actually owned one! I've always borrowed them from friends…or let's be honest…friends moms. 😉 This time I ran by the thrift store and went with the one I first laid eyes on. I'd say it's a winner. I don't really think you can go wrong with ugly Christmas sweaters, and you can wear them with whatever you want! I've already announced to my family that I'll be wearing this sweater on Christmas day…paired with my santa/reindeer antler hat, of course! Christmas is going to be bright and bold in the McIlvaine household this year. 🙂
SAMANTHA: Aren't ugly sweaters hilarious! I love that you can basically put an ugly sweater with anything. This ugly sweater has been a part of the Kakac family for a few years now. Tyler picked it up at a thrift store and it's been brought out every year. Tyler and I always call it the Bill Cosby sweater. It's totally something that would be worn on the Cosby show, don't ya think? I paired my ugly sweater with black leggings, boot socks, and boots. Perfectly comfy.
We can't wait for you to come along with us! Join the TriStyle & Co. Community! Get those festive sweaters on and don't forget to #TriStyleCo ! Have an idea of what we should style for next month? Tweet us using the hashtag #TriStyleCo and follow us on twitter too – @oakandoats @megmcilvaine @Elahtree