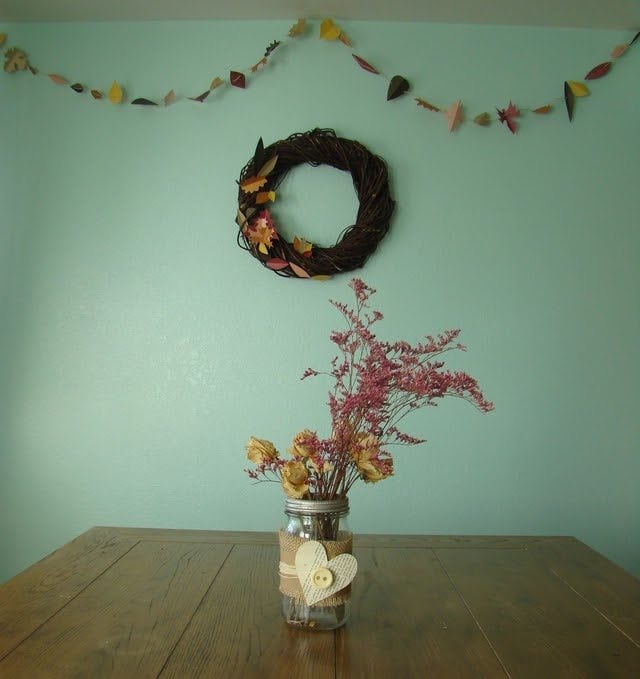 WHAT YOU NEED:
– pearlized paper
– stick wreath
– pencil
– scissors
– twine
– hole punch
– hot glue gun
TO START:
1. fold paper and use a pencil to draw a leaf so that the the center of the leaf falls on the folded part. think making snowflakes. also, let each leaf be unique! it is fun. and realistic!
2. cut out leaves in all colors and shapes until you have a large pile
3. hole punch half of them and use twine to hook them together
4. arrange the rest of the leaves together on the wreath and hot glue them on.
5. set up your decorations and enjoy! HAPPY THANKSGIVING!!!