Mumford & Sons has some of my favorite songs of all time – if you have never heard of them please spend a couple minutes (hours) on youtube listening to their enchanting music. one of my favorite Mumford songs is
Not With Haste
. mostly because of this line:
"i will love with urgency and not with haste"
that line is ever so convicting to me because even as i sit here right now and write, i know it is easier for me to chose convenience over urgency. we only get one life. this is our only chance to love the people around us.
i put off phone calls. i put off writing notes. i put off texting or planning coffee dates. i put off date night. i put off talking to my neighbors. i put off making the effort to get to know new people – i don't treat it as urgent.
urgent is dinner, dishes, work, responsibilities, plans, sleep….. right?
i know that it is not true. living in this upside down Kingdom is hard. to love with urgency and not with haste means to let go. it is responding gently and with deep care. it is asking for forgiveness and following the whispers of the Holy Spirit. it is valuing people over dirty dishes. husbands over rest. friends over laundry.
i bought these cards for reasons twofold –
1. i want to love with urgency and not with haste. to send sweet words across the miles that separate sisters. i want cards on hand to scribble in when the Lord nudges at my heart. to love with urgency – to pass on grace, forgiveness, and hope. i don't want to miss a moment; a moment to love.
2. i want to be an encouragement. to pass it forward. i want the calling to urgently love to spread through this community. to form habits that chose God's heart over ours. that is filled with His love & truth and spreads the Gospel of the Love of Jesus with all those around us.
oh, i am so imperfect but isn't that encouraging? even in our imperfection the Lord want's to spread His love through us.
but he said to me, "my grace is sufficient for you, for my power is made perfect in weakness." therefore i will boast all the more gladly of my weaknesses, so that the power of Christ may rest upon me. – 2 Corinthians 12:9
Sweet Jesus,
thank you for the gift of today. for the gifts of grace & forgiveness. for sacrificial & unending love. today please be my strength – to love with urgency and not with haste.
Amen.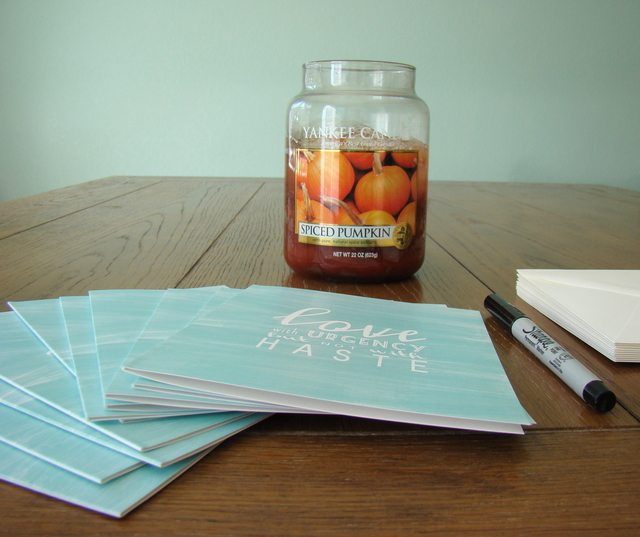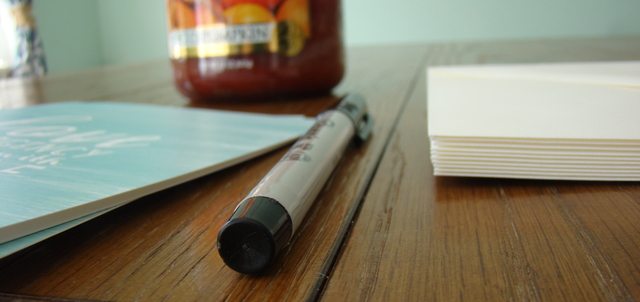 * if you want to buy some of
these cards
to share with those you love in your life you can find them here in
Rivers & Roads Print Shop
. you can also get it
as a print
to hang by your door to remind you to love with urgency each day.
ps: the lie from yesterdays
two truths & a lie post
was #3. i've never been kicked out of an amusement park. i almost was once but that doesn't count. i think i would cry if i really got kicked out – theme parks are my favorite things on earth!! (and yes, that means the others are true! i have never broken a bone and i ran over my ex boyfriend – gasp!)