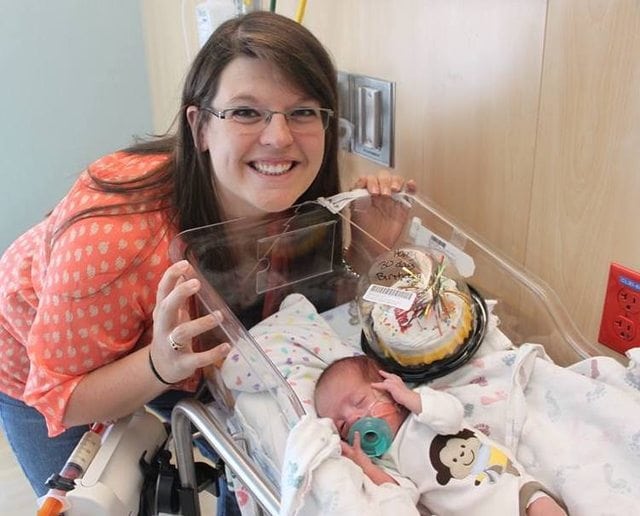 i've hit the age when i get to celebrate marriages and babies all the time. i love it. any reason to party is a good reason to me! this lovely lady is my dear friend Melanie and she just had her little man – Mac. just like any normal group of people excited to celebrate with our pregnant friend, we planned a shower a month and a half before her due date. the Lord had different plans and baby Mac came into the world before we had been able to shower Mel with gifts but that did not make it any less sweeter when we were still able to have a party for her and pray for this little man!
practical and cute has become my gift giving mantra. i mean, we all know how much we value practicality because life is expensive but we also love a little cute in life because it makes things… cuter! i had an idea in mind – a bib with matching burp cloths. with hipster-ish fabric. i wanted a cute boy thing that was more from the "cool colorado aunt" than great aunt ada – you know what i mean?!
so i approached Jenna at Sewing Sunflowers
and asked if she could make my dreams a reality. i tried to give her my description so that she could make me a custom order. and this is what she came up with: perfection!! if you have any baby showers coming up or birthdays of the children kind, you need to check out Sewing Sunflowers! Jenna is great to work with and you will be able to bring an affordable, practical, and beautiful gift to the party! check out her out on
facebook.